Each template proposed on our solution has its own characteristics.
Different elements can vary from one template to another, such as the position of the menu, the size of the logo, the icons of the search bar and the customer account, the footer, etc.
With this tutorial, discover in detail the characteristics of the Ottawa template.
☝️ Good to know
To change the design you're working on, go to Appearance > Select another design
The header

The search bar is at the top center
The logo is on the left and its size is of

245 x 80

pixels

The link to the blog (if activated) is at the top right

The Customer Account icon is on the right

The Cart icon is on the right

The menu is horizontal and to the left
The footer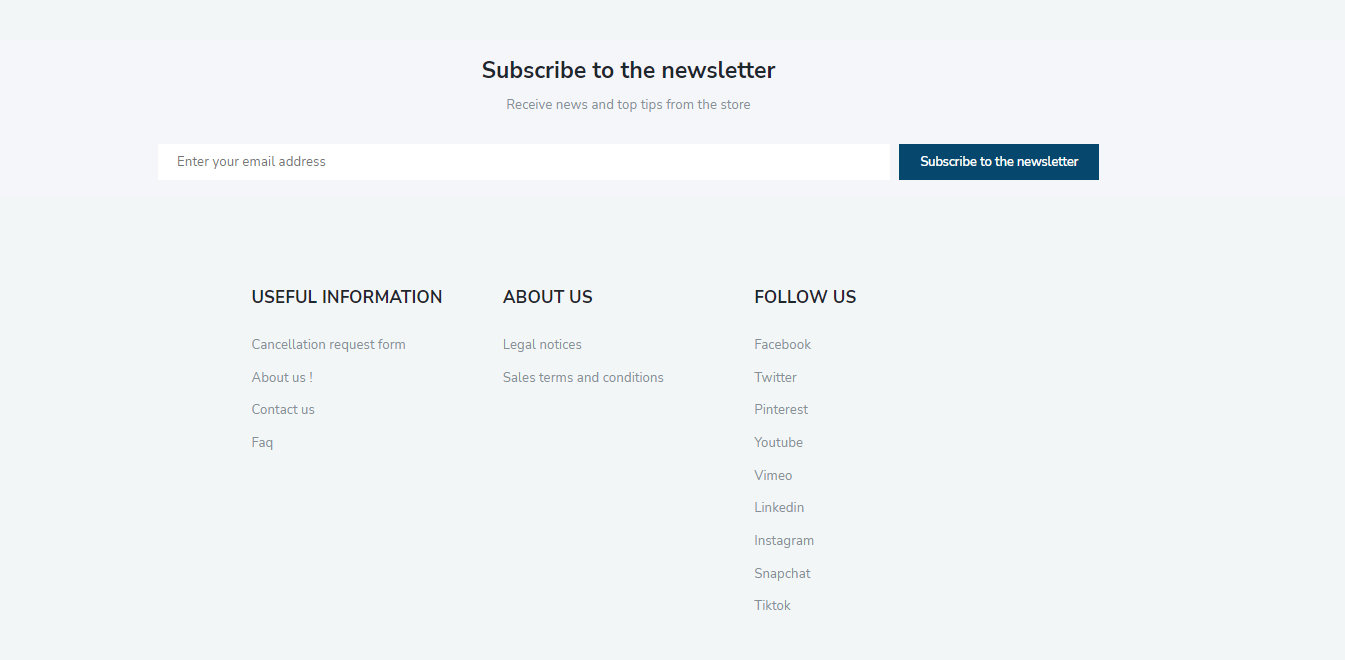 The informative pages are organized in 2 columns on the left, "Useful Information" and "About Us"
There is no "Contact" block in the footer of this design. If you want to add one, you'll need to go through a specific development by going to the Appearance > Customize the HTML. If you don't have the HTML/CSS skills, don't hesitate to contact a Business Coach in order to be put in touch with a partner agency who can take care of this development for you.
The subscription to the newsletter is centered
The social network icons appear in the "Follow us" column
The Product Pages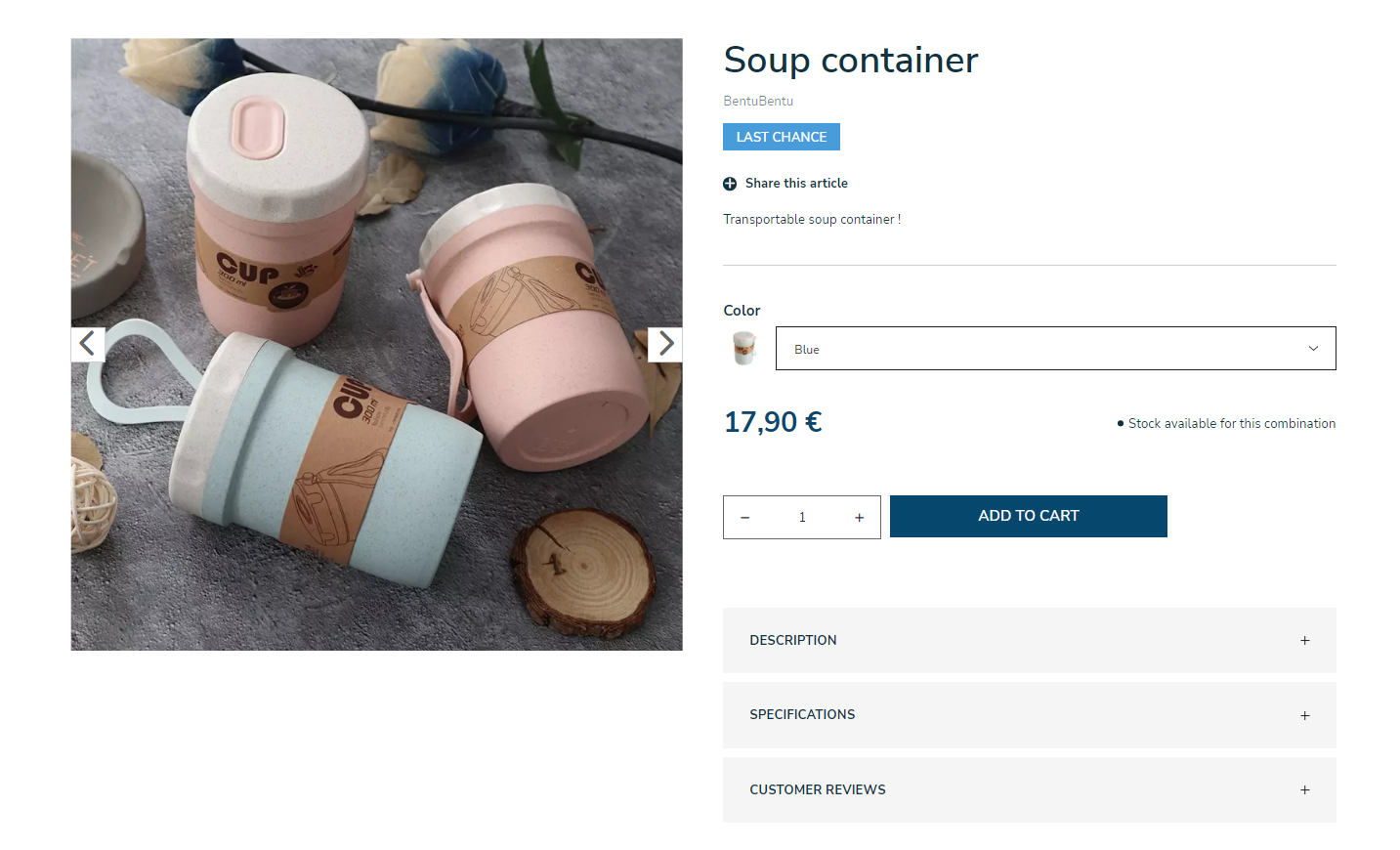 The recommended size for the product photo is at least

695 x 695

pixels

The zoom on the product photo is automatically activated from an image size of 900 x 900 pixels
The product sharing buttons are above the short description
The Description, Specifications and Customer Reviews sections are organized in vertical tabs
The Category pages
The category description is displayed at the left of the product list :

The cart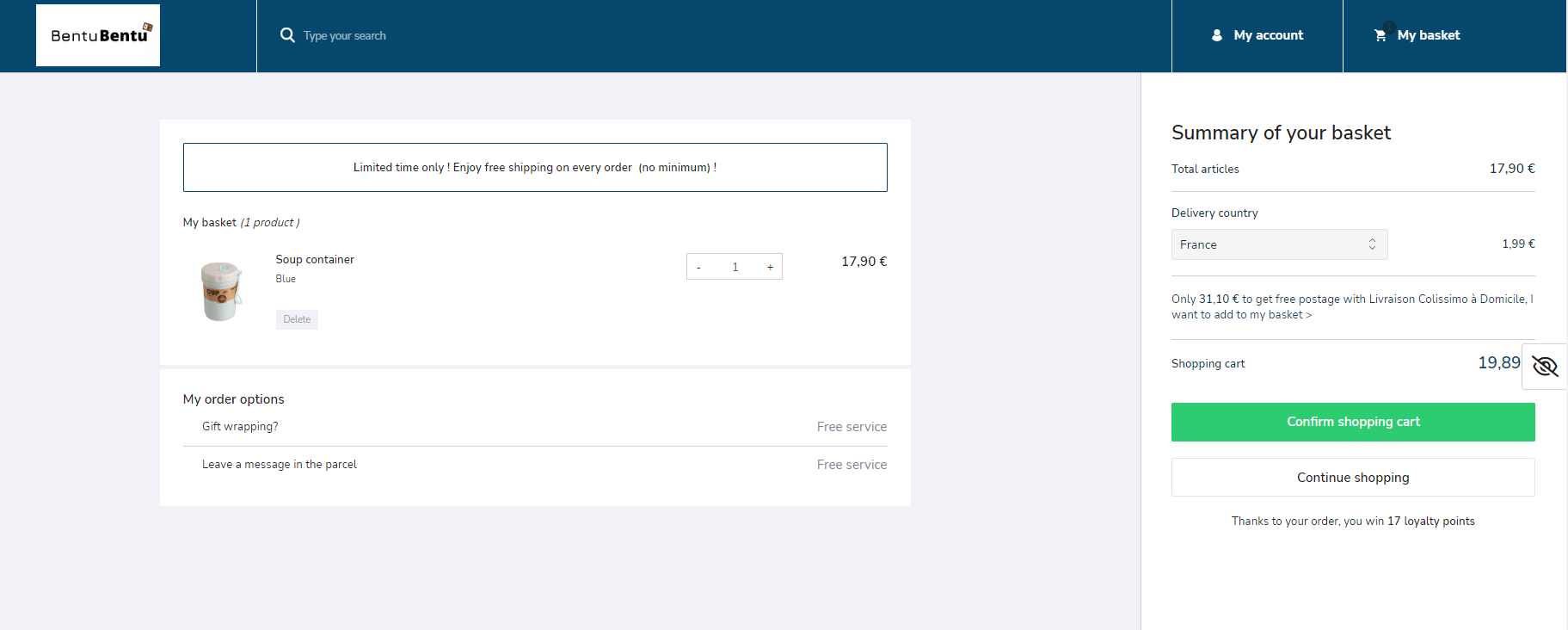 👉 Resources
To customize the size, fonts, and colors of your design, check our dedicated article Customize my design.
☝️ Good to know
If you wish to have a fixed menu on your home page that remains displayed, you'll need to operate on the following templates:

💬 Feel free to contact your Business Coaches if you have any questions!