Each of the Wizishop designs have their own specificities, this is why this article details the Paris design.
The header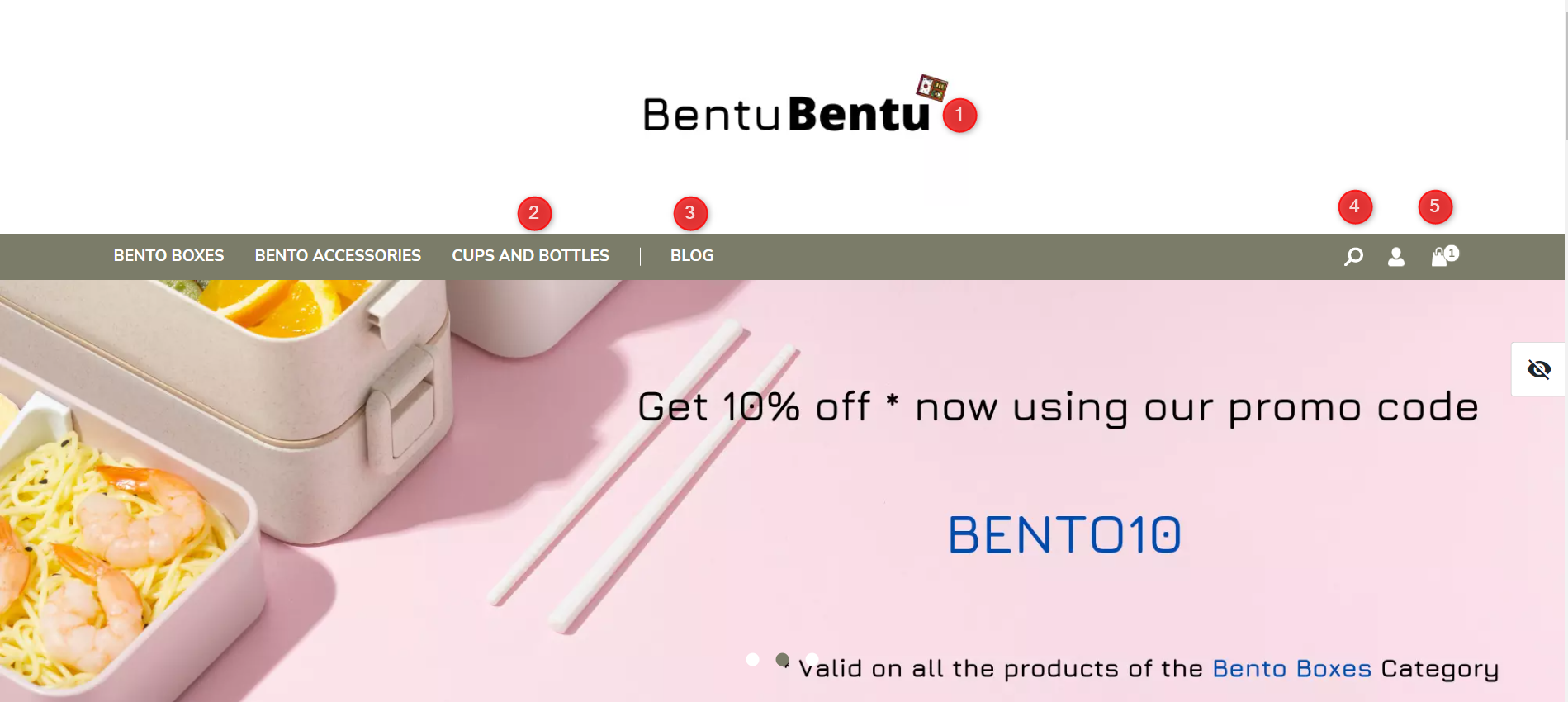 (1) The logo is top center
(2) The menu is horizontal and on the left
(3) The link to the blog is to the right of the menu
(4) The search bar is in the top right corner
(5) The Customer Account and the Cart are in the top right corner

The footer


(6) Subscription to the newsletter is on the right
(7) Social media appear in the center
(8) Informative pages are split in 2 columns.
(9) The logo is repeated in the bottom left corner

Note: There is no "Contact" block in this design's footer. If you wish to add one, you need to go to Appearance > Customize the HTML. If you do not have the skills in HTML/CSS, do not hesitate to contact a Business Coach who will put you in touch with a partner agency able to develop this for you.

The product pages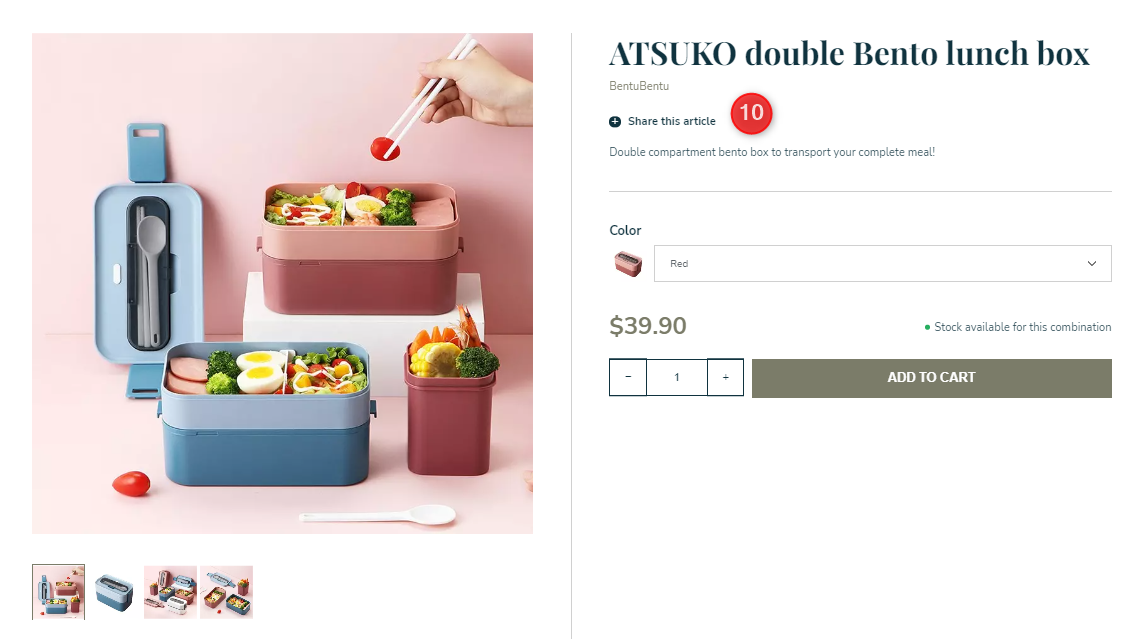 (10) The product sharing buttons are below the short description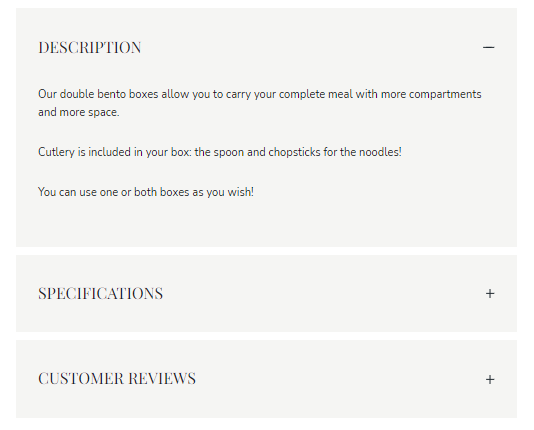 (11) The Description, Characteristics and Clients Notifications sections are organized vertically (see screenshot above)

The cart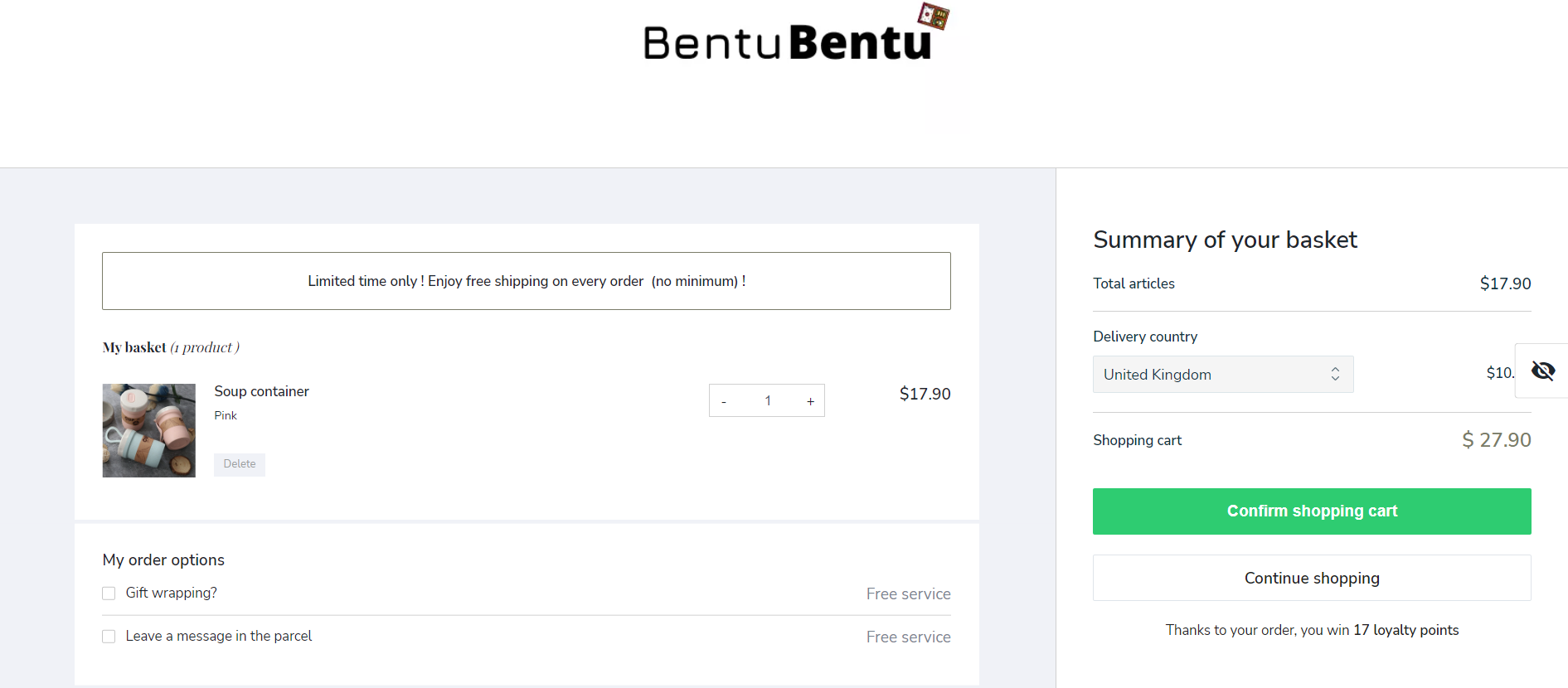 In this design, size, police and color customization is done via the section Appearance > Customize the Design. (See tutorial Customize my design).

💬 Please contact your Business Coaches if you have any questions!