Each Wizishop design has its own specific features. For this reason, this article describes the Berlino design in detail.

Top of the page


(1) The logo is in the top left corner
(2) The menu is centred horizontally
(3) The link to the blog is on the right next to Customer Account and Shopping Cart
(4) The search bar is also on the right next to Customer Account and Shopping Cart
(5) The Customer Account and the Shopping Cart are in the top right corner

Bottom of the page


(6) Subscription to the newsletter is in the middle
(7) The social networks are displayed as icons below the newsletter
(8) The information pages are set out in two columns.
(9) The logo appears again in the bottom left corner

Note: there is no "Contact" block in the footer of this design. If you would like to add one, you will need to insert this specifically by going to Settings > Design > Customize the HTML. If you would like help using HTML/CSS, please do not hesitate to contact a Business Coach who can put you in touch with a partner agency that will be able to deal with this for you.

The product pages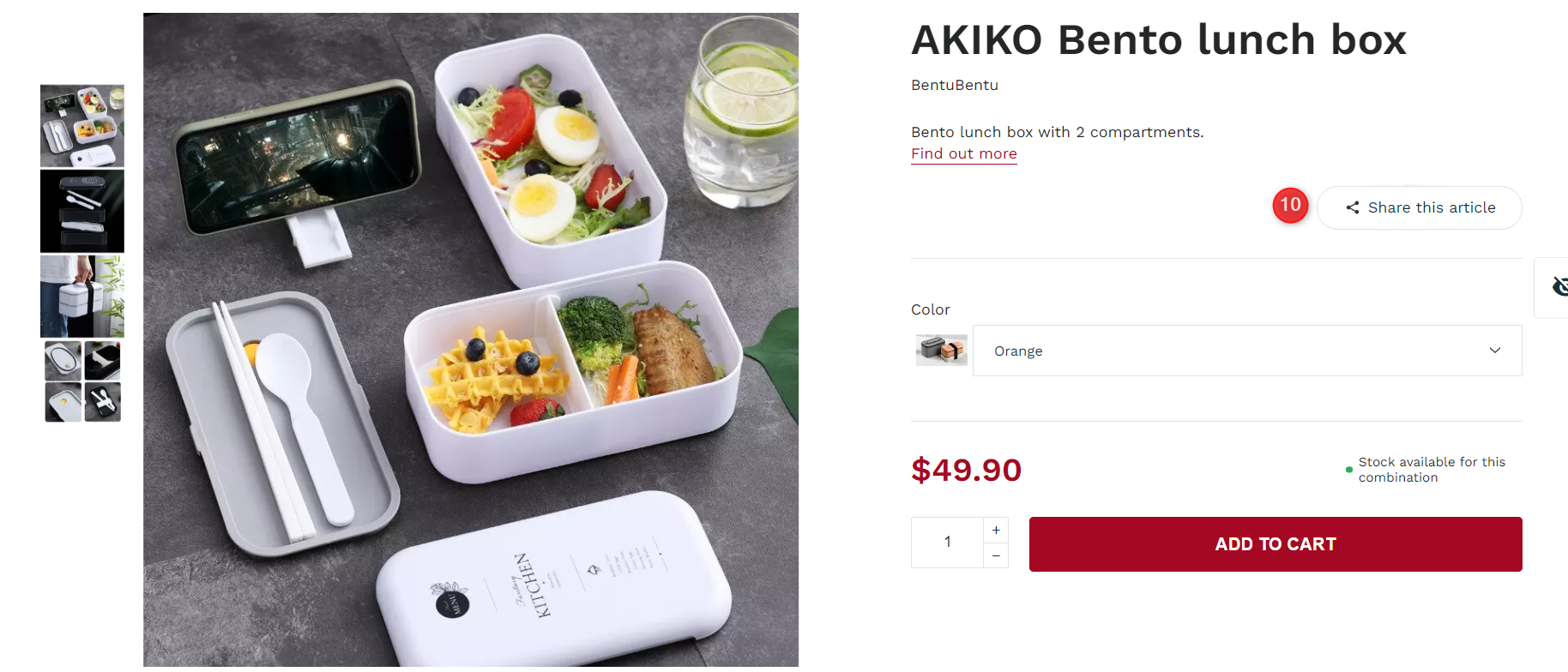 (10) The product share buttons are found below the short description. The Berlino design products pages follow the same layout as the Havana design's.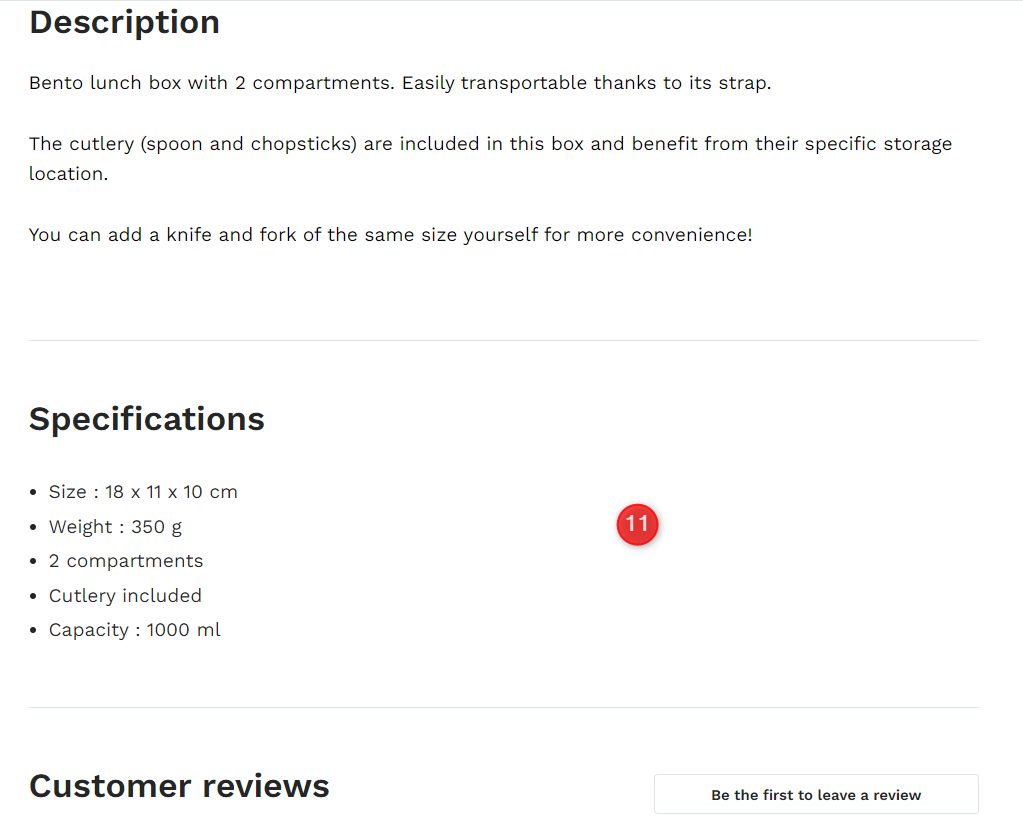 (11) The Description, Features and Customer Reviews sections are organized vertically (see the screenshot above)

The shopping cart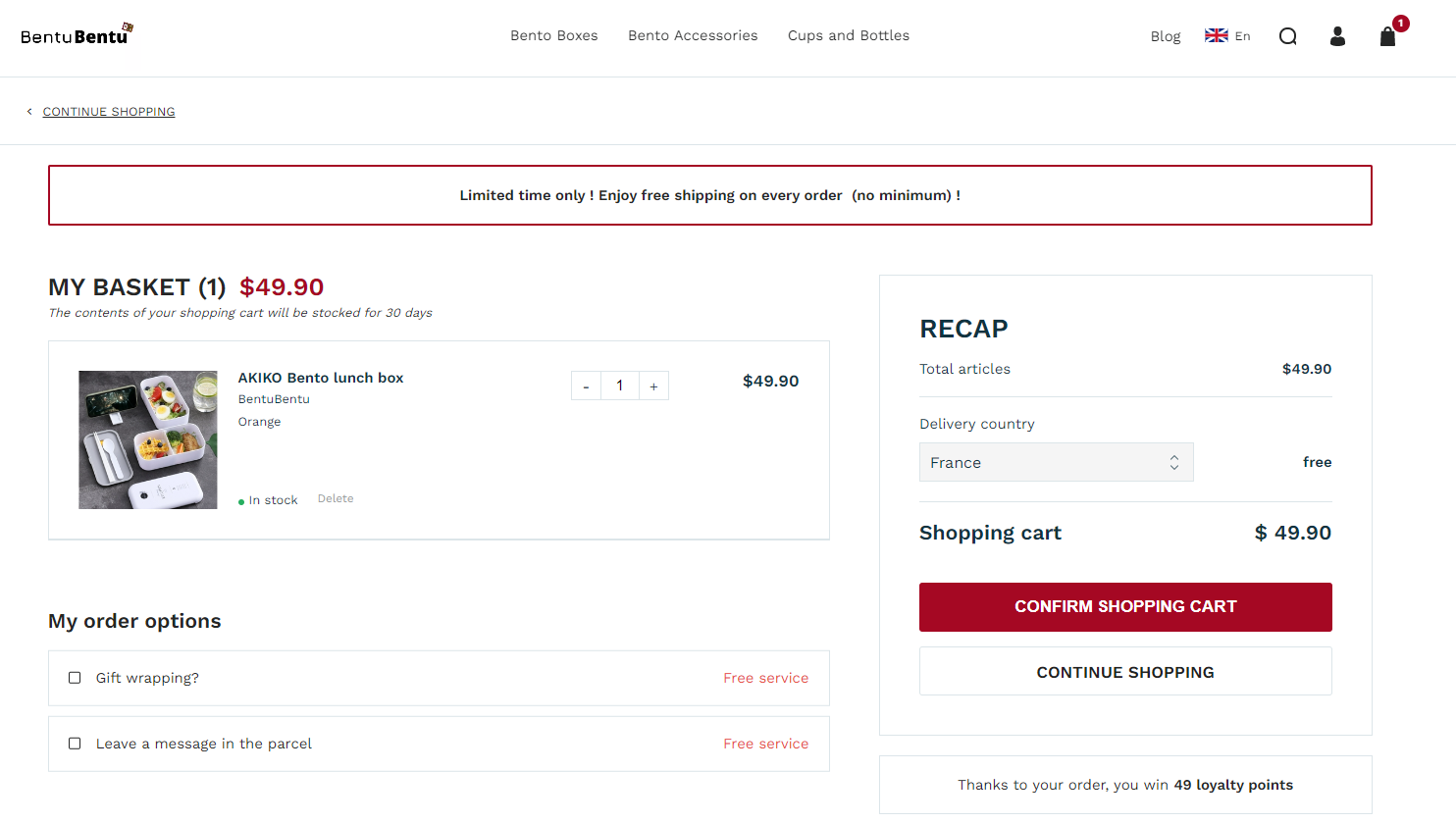 The statement "The content of your shopping cart will remain there for 30 days" is displayed at the top of the page and can be changed in your text variables, as can all the default texts available with this design.
You can personalize your design's size, fonts and colors by going to Configuration > Design > Customize the Design. (refer to the Personalize my Design tutorial).

💬 Please do not hesitate to contact your Business Coaches should you have any questions!