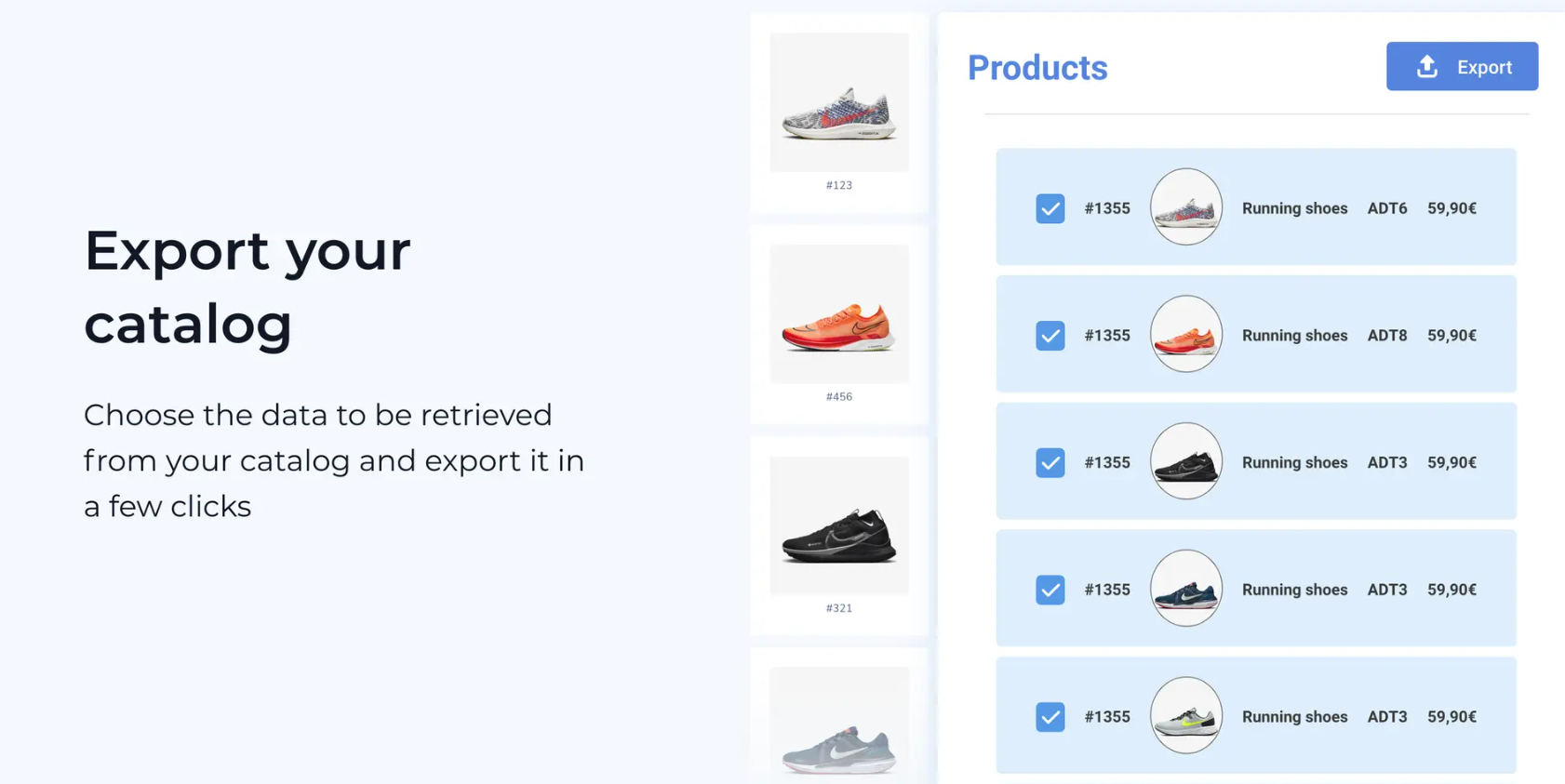 To export your current catalog, go to Products > Export Products section.
The first step is to choose the products you want to export (all or a selection) from the Product Selection section.
If you want to export only a selection of your products, you can search by name, reference, category or brand. You can also make a selection by directly checking the products of your choice in the preview of your catalog.
Once you have selected your products, it is now time to choose the information you wish to export. This information is classified in subsections, which can be selected or deselected at once.


☝️ Good to know
If you intend to update your catalog, the product ID and the reference must be selected during your export.
After clicking on the Export button at the bottom of the page, a background task will be generated and the export will be sent to you as a CSV file to download.
Once your CSV file has been downloaded, you will need to open it with an appropriate software (here, Excel 2016). You will now be able to make the desired changes to your catalog in the corresponding columns.
Finally, save your file, still in CSV format.
In order to update and/or add your products on your store, the import of your CSV file (updated and saved) on your Administration space will therefore be necessary.
💡 Useful tips
If you want to export your catalog to a price comparison or a shopping guide, preferably use the tools available in the Marketing > Sales Channels section for Wizishop and Settings (Cogwheel) > Export & marketplaces for the Evolup solution.
💬 Feel free to contact your Business Coaches if you have any questions!