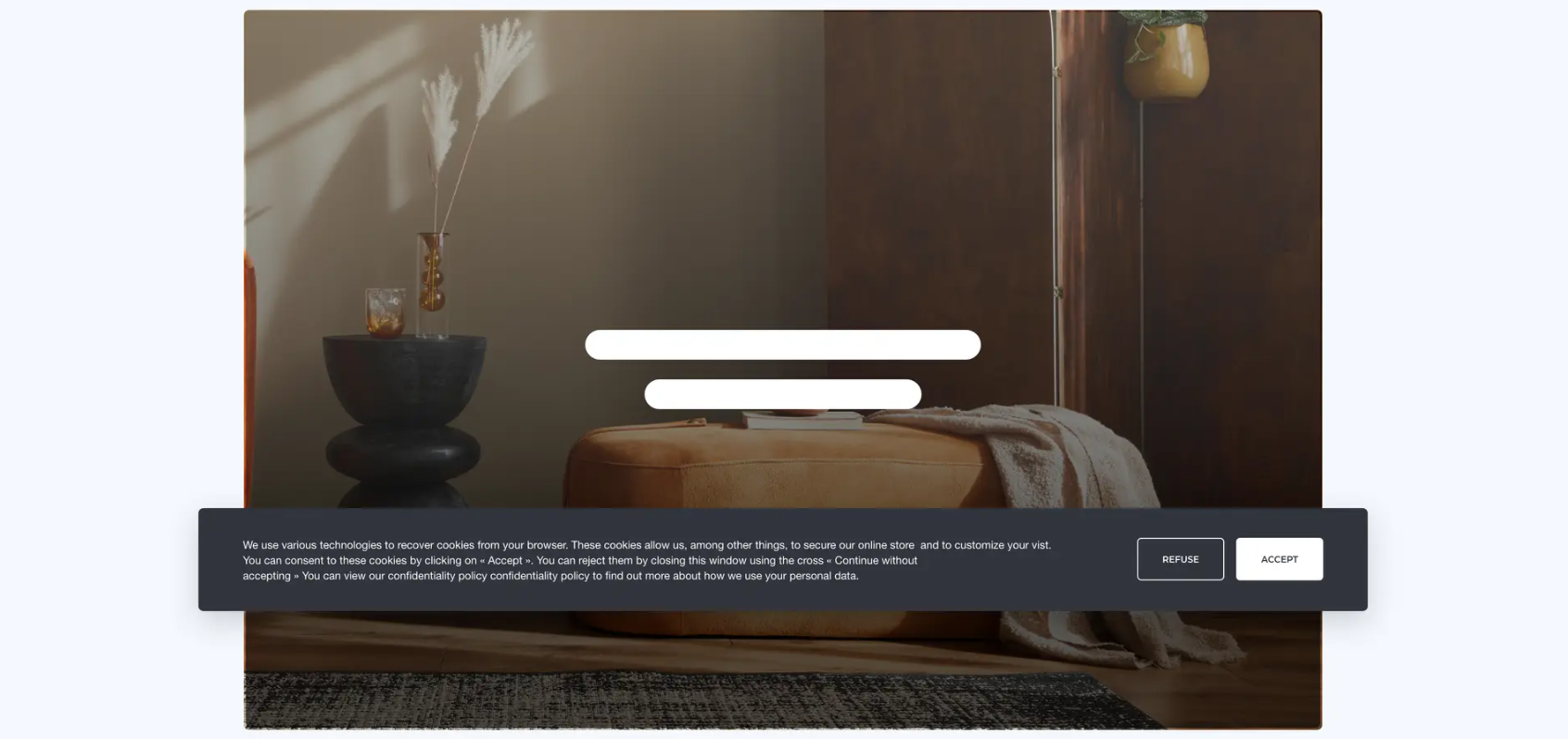 Pursuant to the European directives, Internet users must be informed and give their consent prior to the installation of cookies. They must have an opportunity to choose not to be traced when they visit a site. In this case, your merchant site uses cookies and it is therefore advisable to activate the request for authorization.
To do this, go to the Settings section > Settings > Store settings. In the last Advanced options tab, go to the Request for authorization to use cookies section.
The title and text of your cookie pop-up are customizable.
By default, the Privacy Policy link is linked to your Sales Terms & Conditions page. Feel free to create a dedicated page, and refer your visitors to this page if you wish. Free privacy policy templates can easily be downloaded online.
To customize the text of your Continue without accepting and Accept buttons, go to your text variants and change the following variants:
POPUP_CONFIRM

_TEXT

POPUP_

CLOSE_TEXT

Once your settings are defined, your pop-up will be displayed for each new visitor to your store: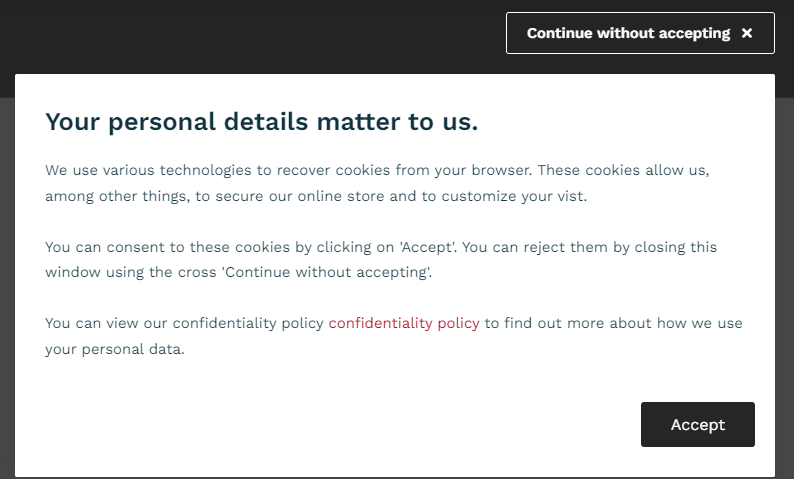 👉 Exactly which cookies are accepted or refused by my visitor?
To work properly, the different scripts that operate on your store (Facebook, Instagram, Google Analytics, external scripts, etc.) sometimes need to track the actions and data of users who visit your store.
For example, some scripts allow you to run your retargeting campaigns, in order to reintroduce your visitor to the products they have already watched and/or purchased on your website. Other scripts can allow them to connect directly to their Facebook account to write to you from the Messenger bubble, if you have activated it on your store.
In accordance with the provisions of the GDPR, your visitor can now decide not to share this information with the third-party services you use. They will be able to do this using this pop-up. They may decide to accept or refuse all cookies. They will not have the possibility to select only some cookies.

💬 Feel free to contact your Business Coaches if you have any questions!