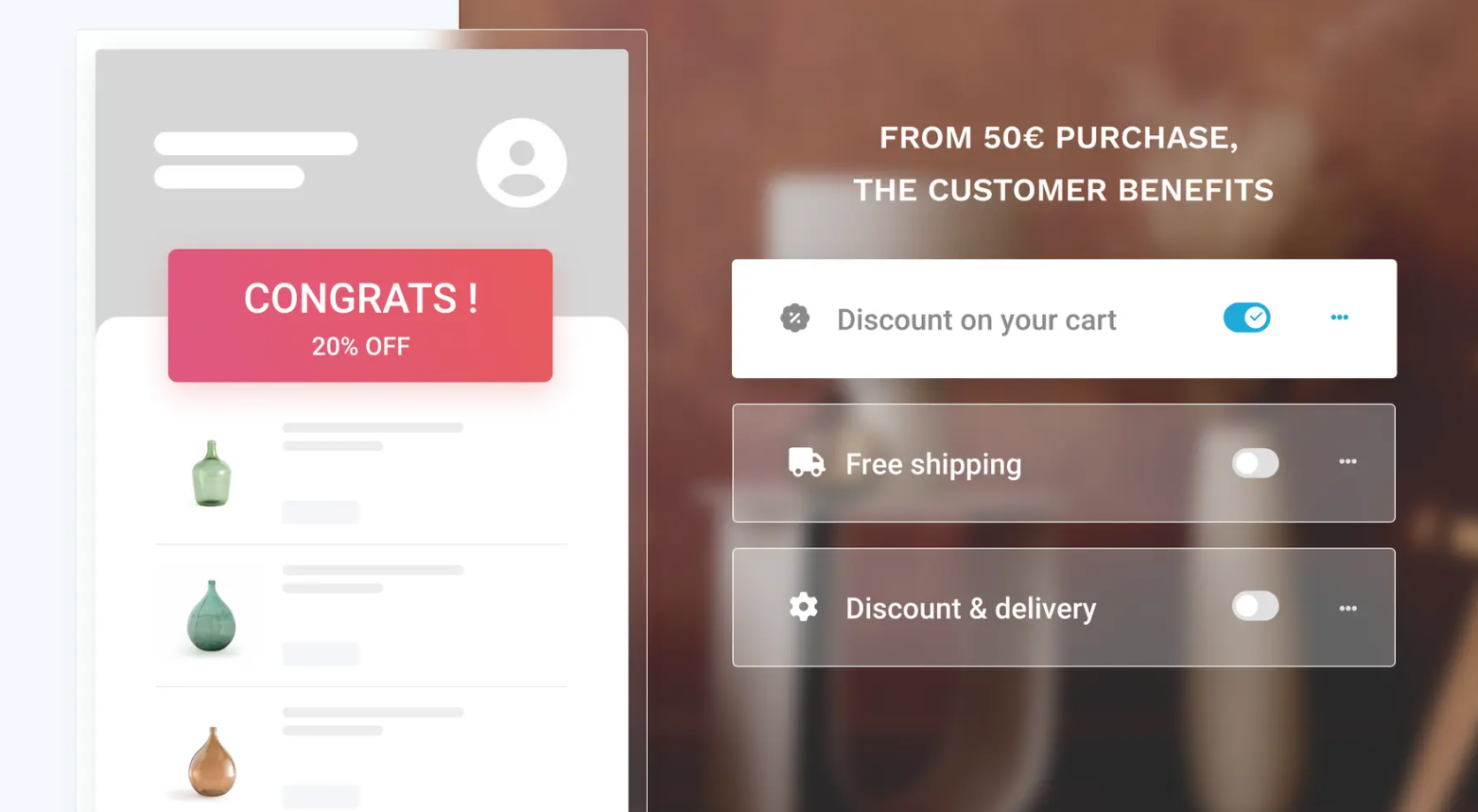 You can encourage your prospects to make their first purchase on your website by proposing a discount on the cart amount and/or free shipping.
To set up all the options, go to your administration space, Marketing > Offers and loyalty programs, "New customers" tab.
You will then have different options:
You can first decide if yours clients earn or not loyalty points with their first order (this option is of course suggested if you already set up the loyalty parameters). If you want to give a bonus to new clients, you may not wish them to earn loyalty points with their first order…
You can then define several levels according to the order amount. This is an essential option as it will allow you to give different bonuses according to the order. For example, you could offer free shipping for a purchase of €50 and give a 10% discount + free shipping for a purchase over €150!
You can give a discount (in € or %) and / or free shipping for one or several of your shipping options (you can choose between your different shipping modes).
Finally, you can determine whether or not these benefits apply if a promo code is used on your customer's first order.
You should indicate these bonuses clearly on your website and in your marketing communication (emailing, Google Ads…) to convince a maximum of your prospects. This bonus will then be clearly mentioned in their cart!
👉 Resources

💬 Feel free to contact your Business Coaches if you have any questions!