The Customer reviews WiziBlock will allow you to highlight your customer reviews on your home page or any page of your choice.

☝️ Good to know
You must have at least one customer review for this section to appear! If you do not have any reviews yet, this block will not be displayed.
Layout choices
In the side menu, click on the "Customer reviews" WiziBlock and choose one of the proposed layouts:
Classic customer reviews :

Cascading customer reviews :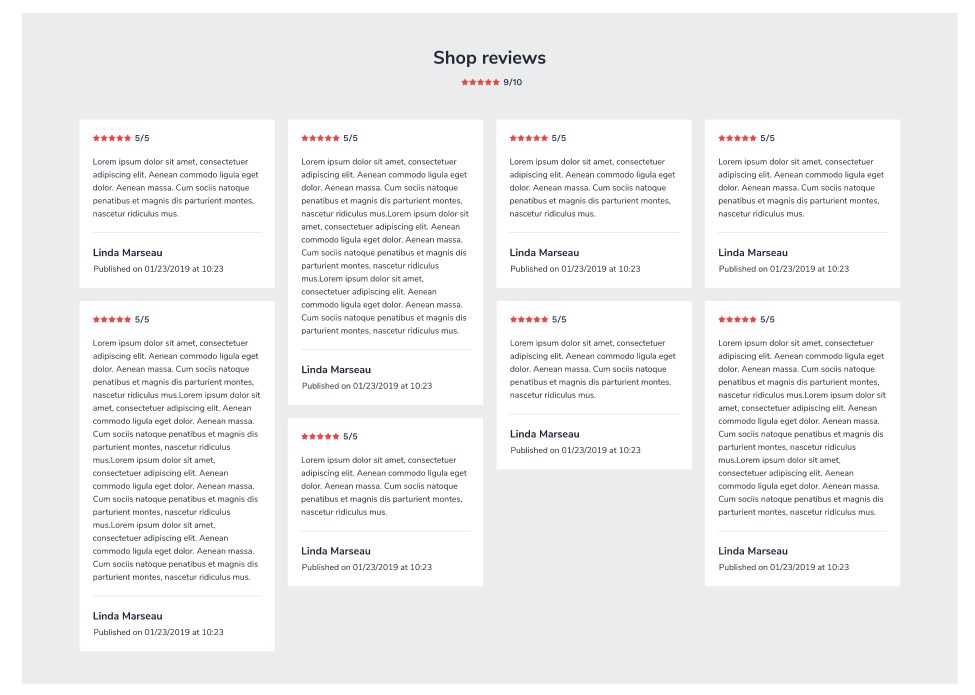 Specificities of the WiziBlock Customer reviews
To begin, you can consult the general configurations common to all WiziBlocks.
Other options will allow you to :
Customize the colors of the different display elements in your customer reviews
Display a link to your review page in the block
💬 Feel free to contact your Business Coaches if you have any questions!