💡 To know before you start: general reassurance elements and WiziBlocks "Reassurance elements" are independent. To add reassurance elements on certain pages of your store only, you will need to use WiziBlocks.
In Configuration > Manage Design Elements, Reassurance elements tab, you can personalize the elements of reassurance on your store: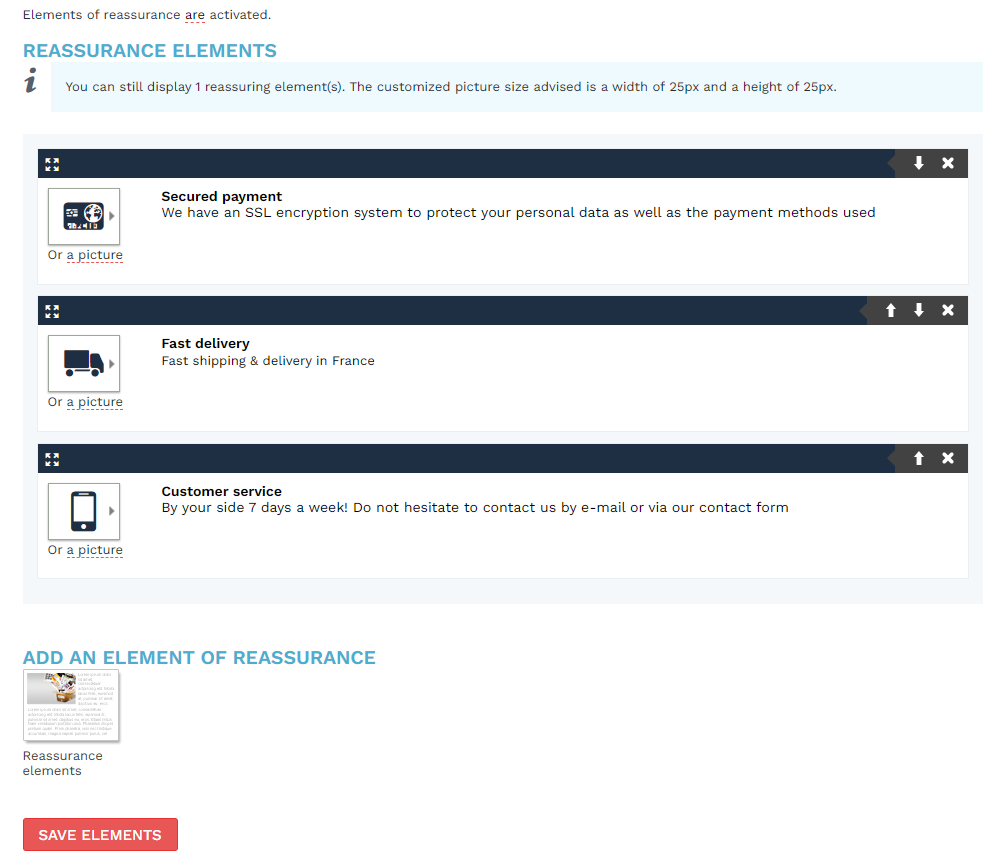 By default, 4 reassurance elements are already in place (secure payment, fast delivery, customer service and satisfied or refunded), and you can display a maximum of 4.
To edit a reassurance element, you can:
Click on an existing icon and a wide choice of suggested icons will be displayed:

You can also upload your own icon by clicking on "or a picture":


N.B: The recommended size for custom images is 25px wide by 25px high.
The small chain link on the top left of each icon allows you to add a link on the image if required:

Clicking on the existing text will allow you to change it: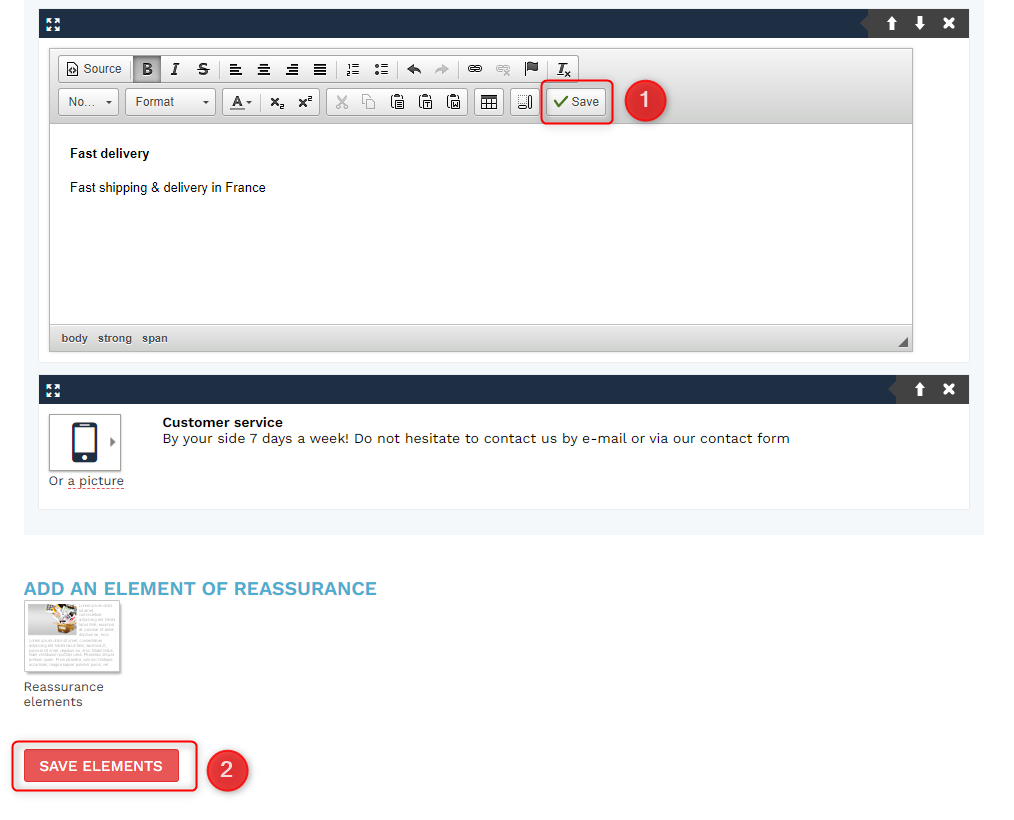 Don't forget to save your text block and then to "save elements", so that your modifications are taken into account.
Quick tip: For the ergonomics of your reassurance elements, favor the use of short and reassuring phrases for Internet users.
Finally, via this section, you can also::
Change the placement (from left to right) of your elements on the store, by using the arrows (outlined in green)
Delete one or more reassurance elements by using the cross (outlined in red)
Deactivate your reassurance elements (although we do not recommend this):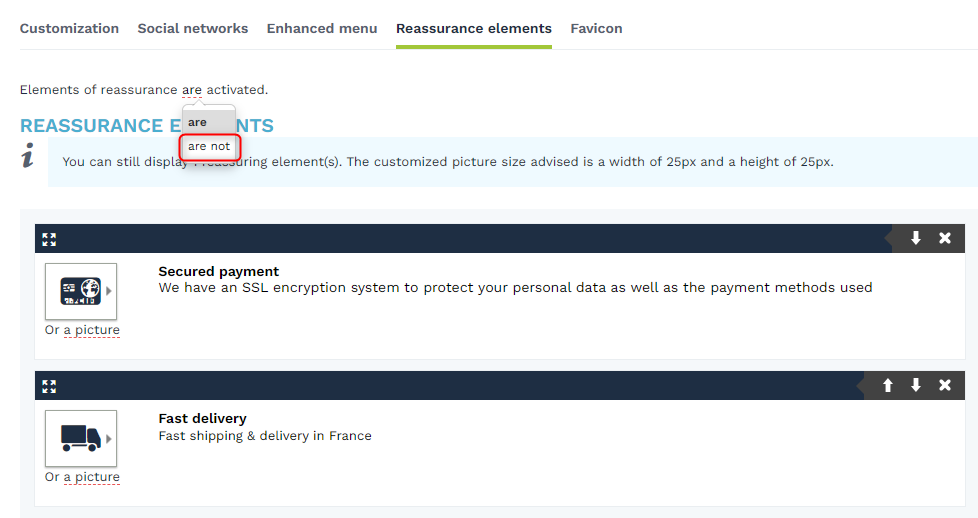 Tip: https://www.flaticon.com/ is a website with a compilation of original icons that are copyright free.

💬 Please do not hesitate to contact your Business Coaches should you have any questions!