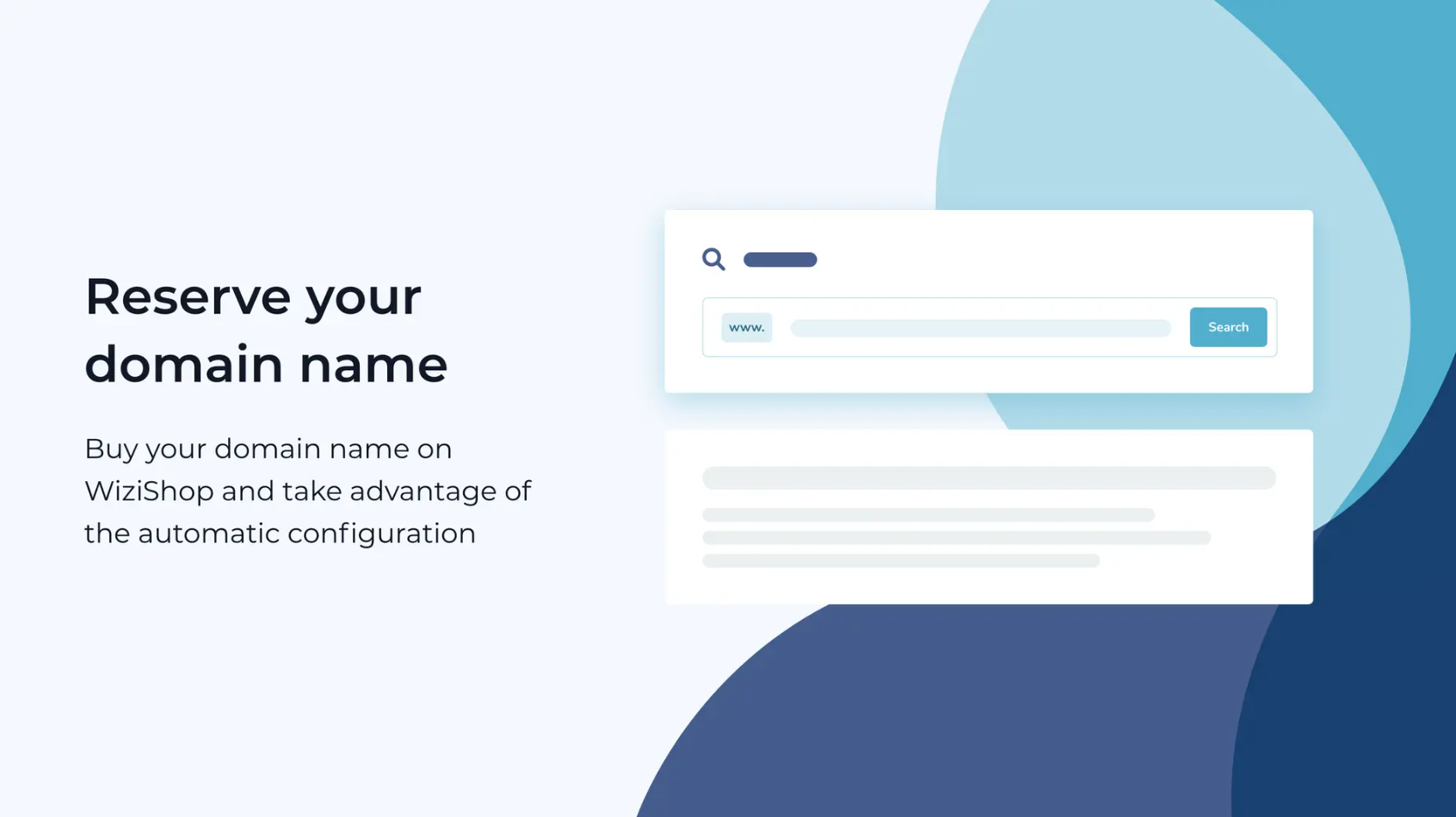 On our solution, you can purchase a domain name with the following extensions: .com, .fr, .shop, .store, .be, .ch, .de, .nl, .pt or .re. Everything is made easier so that you don't have to do any complex configuration.
Your domain name is automatically set up on your store, and each domain name is purchased in your name, so you remain the owner. To purchase your domain name, go to the Configuration (cogwheel) > Domain name section
Choosing your domain name
Are you hesitating on what domain name to purchase?
👉 See our tutorial Choosing the right domain name.
In the Purchase a domain name for your store section, enter the domain name you wish to purchase and choose its extension. Our system will then check the availability of your domain name so that you can order it.
Creation of your free email addresses
Once your domain name is purchased and active, you can order up to 3 free email addresses from the Emails tab.
👉 Create a professional email in the format of contact@mydomaine.fr

☝️ Good to know
If you already have a domain name, go to the dedicated section of our help center to configure it.
💬 Feel free to contact your Business Coaches if you have any questions!