If you have ordered your domain name on WiziShop (How to reserve your domain name?), you can create up to five free emails linked to your domain name.
👉 If you have not bought your domain name from WiziShop, go to the registrar which hosts your domain name as this is the platform on which your email addresses are managed.

Creating them is very simple. Go to Configuration (cogwheel) > Domain name, Emails tab.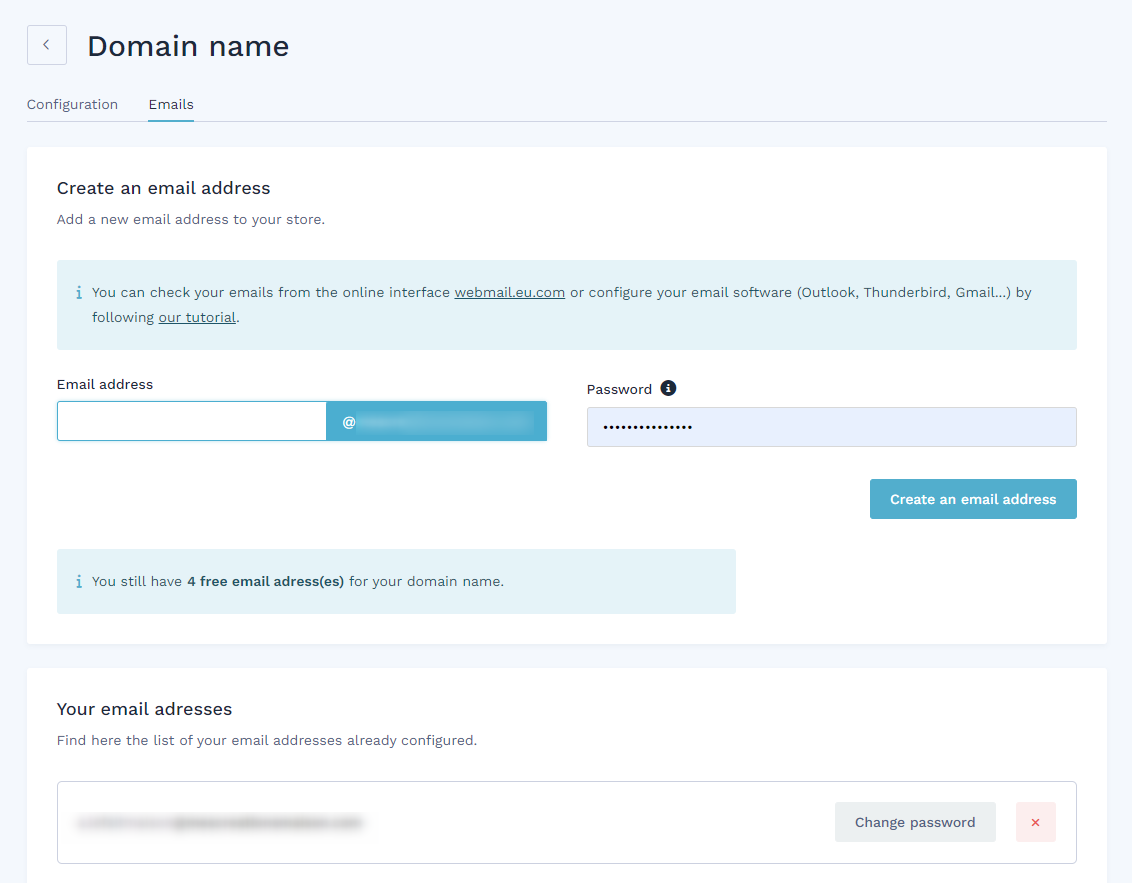 In Create an email address, simply provide the email address root that you want to create (for example: contact@...., customer-services@..., etc.), and then provide a password. Your password must meet certain requirements.


Once you have created your address, you will be able to configure it and read your emails directly from WebMail Roundcube (for best results, use Roundcube rather than Sogo):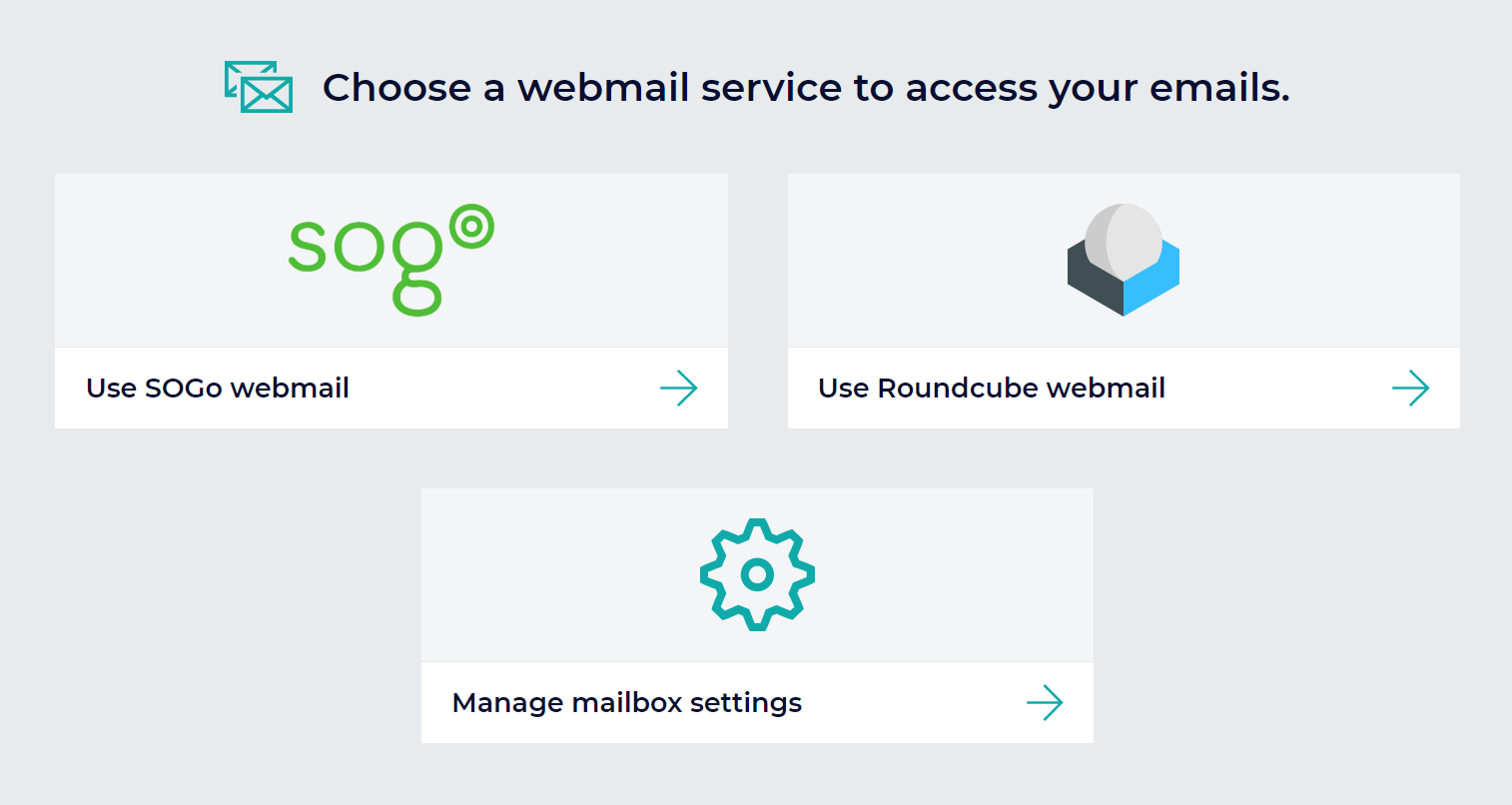 💬 Please do not hesitate to contact your Business Coaches should you have any questions!