The Form WiziBlock will allow you to add forms on your page :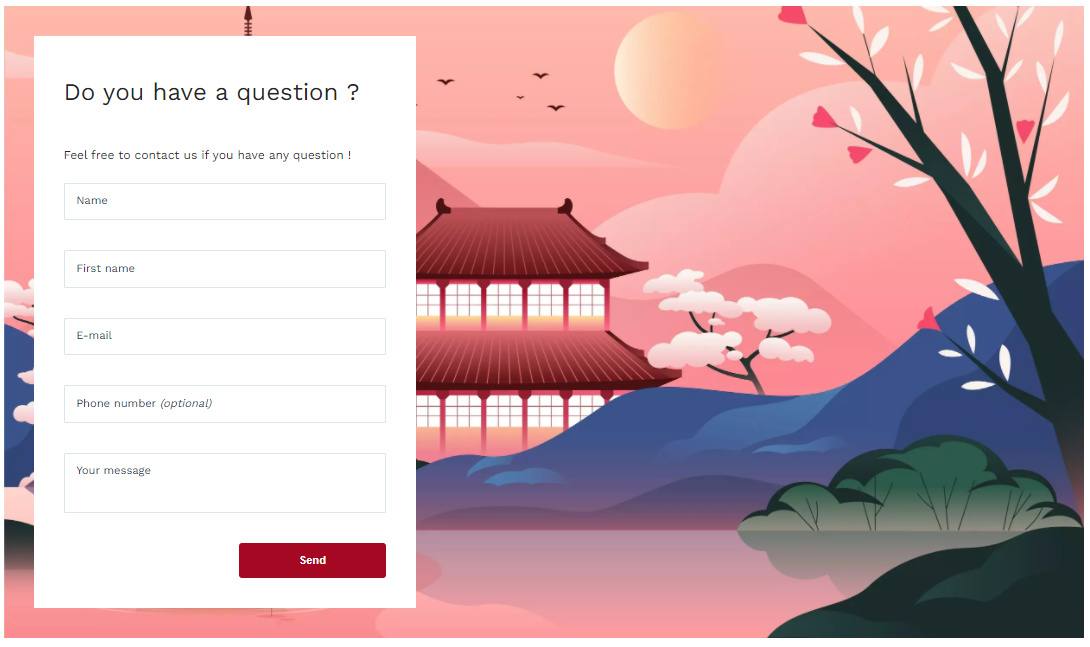 ☝️ Good to know
To add a form in your block, your form must have already been created in your administration area.
Once your form is complete, you will be able to customize it in the block.
Layout choices
In the side menu, click on the "Form" WiziBlock and choose the layout :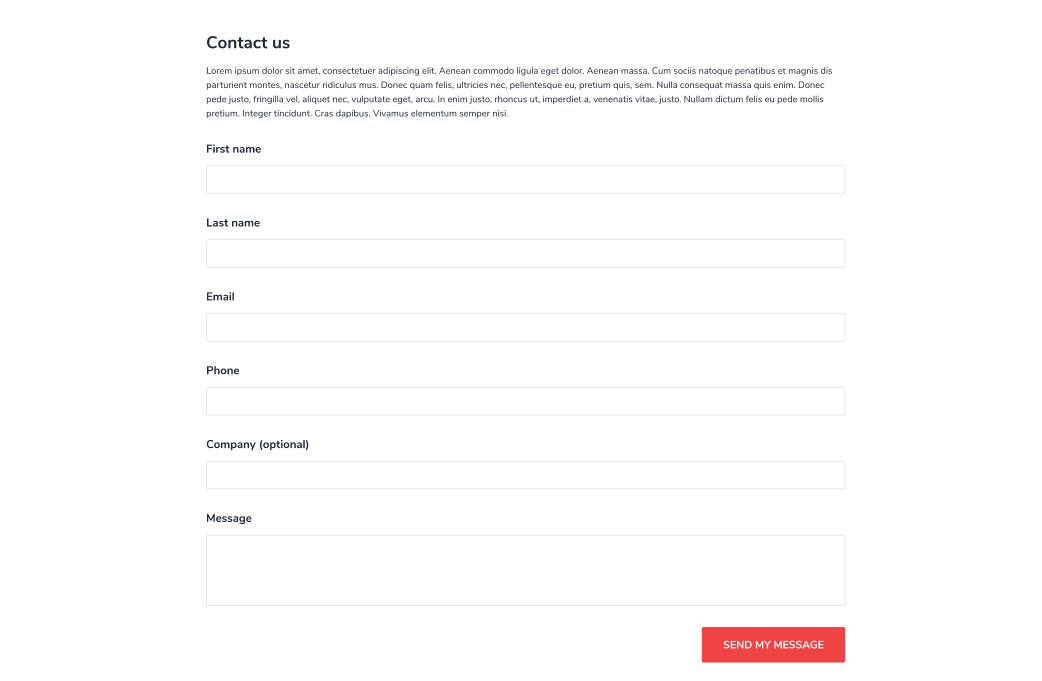 Form with background color :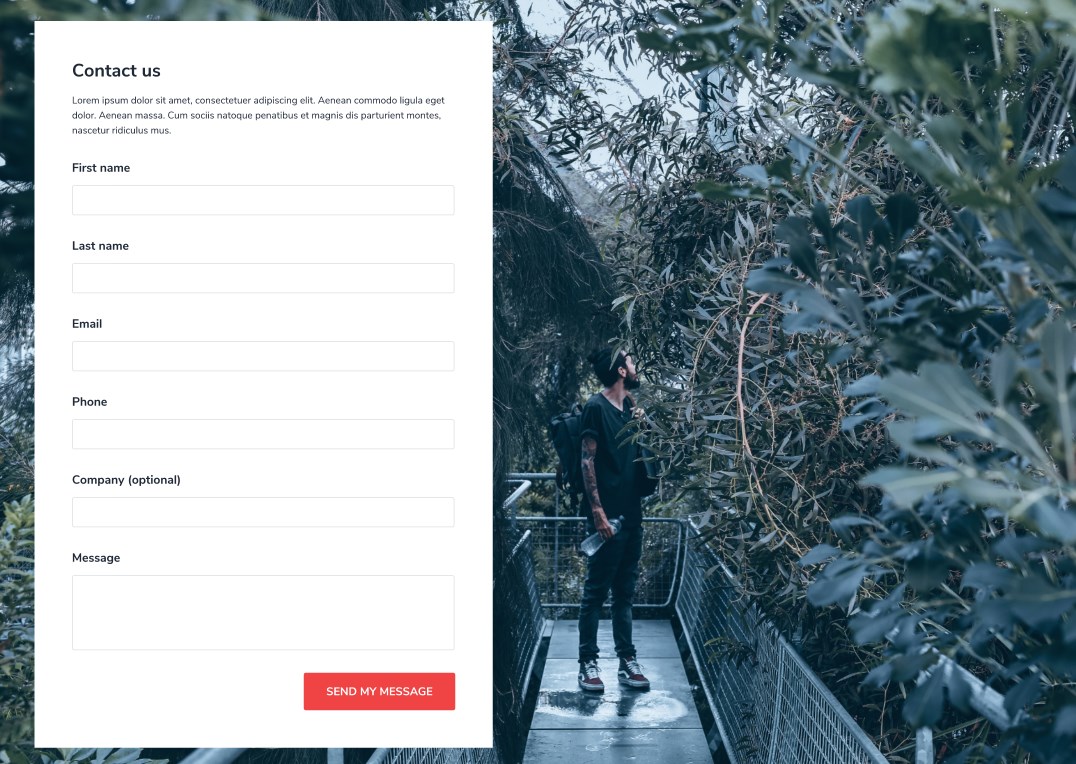 Form with image on the left :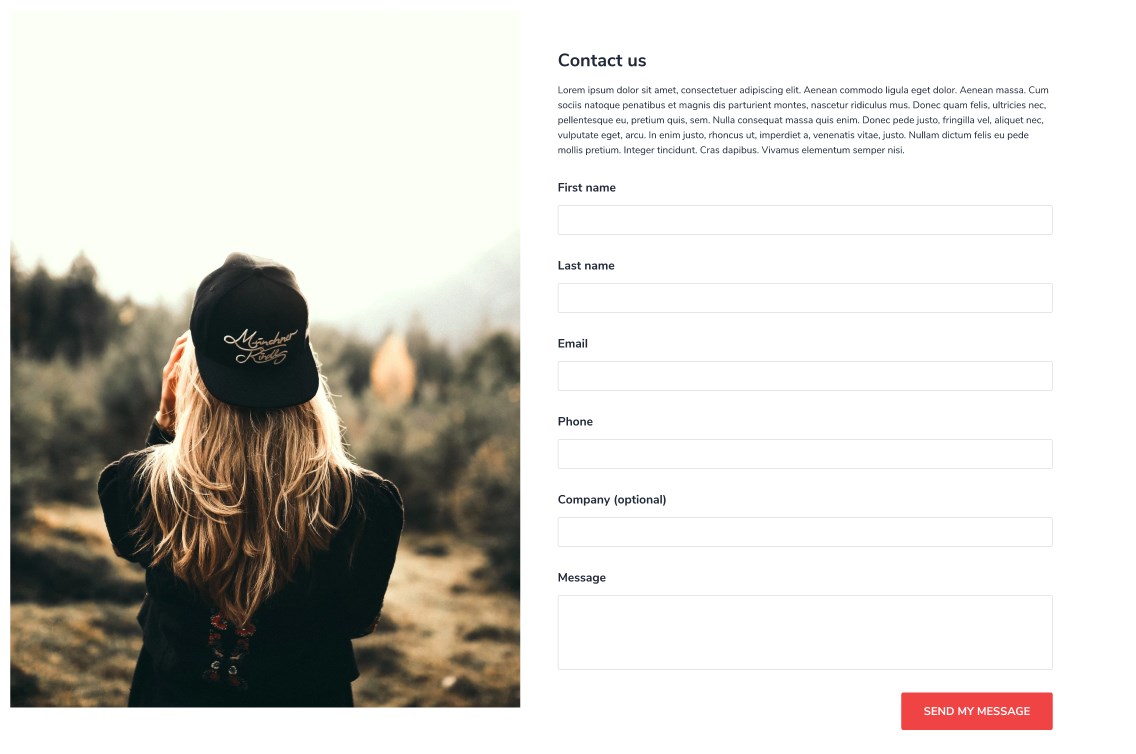 Form with image on the right :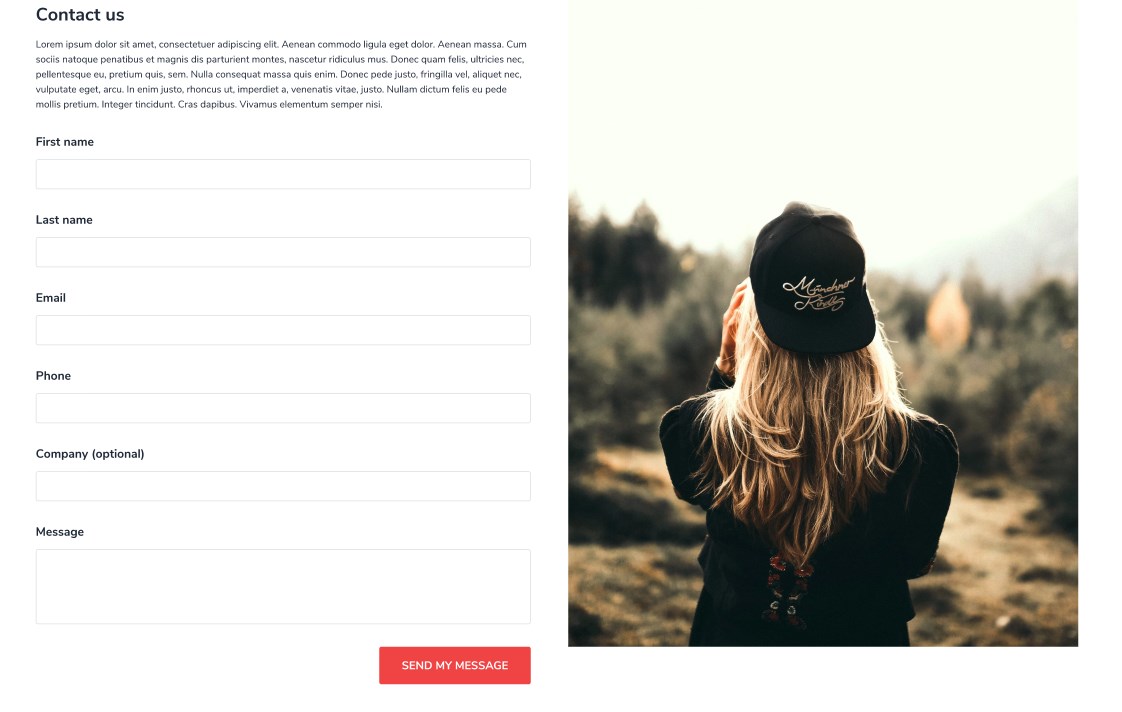 Specificities of the WiziBlock Form
To begin, you can consult the general configurations common to all WiziBlocks.
How do I customize my form?
Select the form from the drop-down menu in your block.
Select the header text to customize the title of your form.
If you chose a photo layout, you can add a background image by clicking directly in the block.

💬 Feel free to contact your Business Coaches if you have any questions!