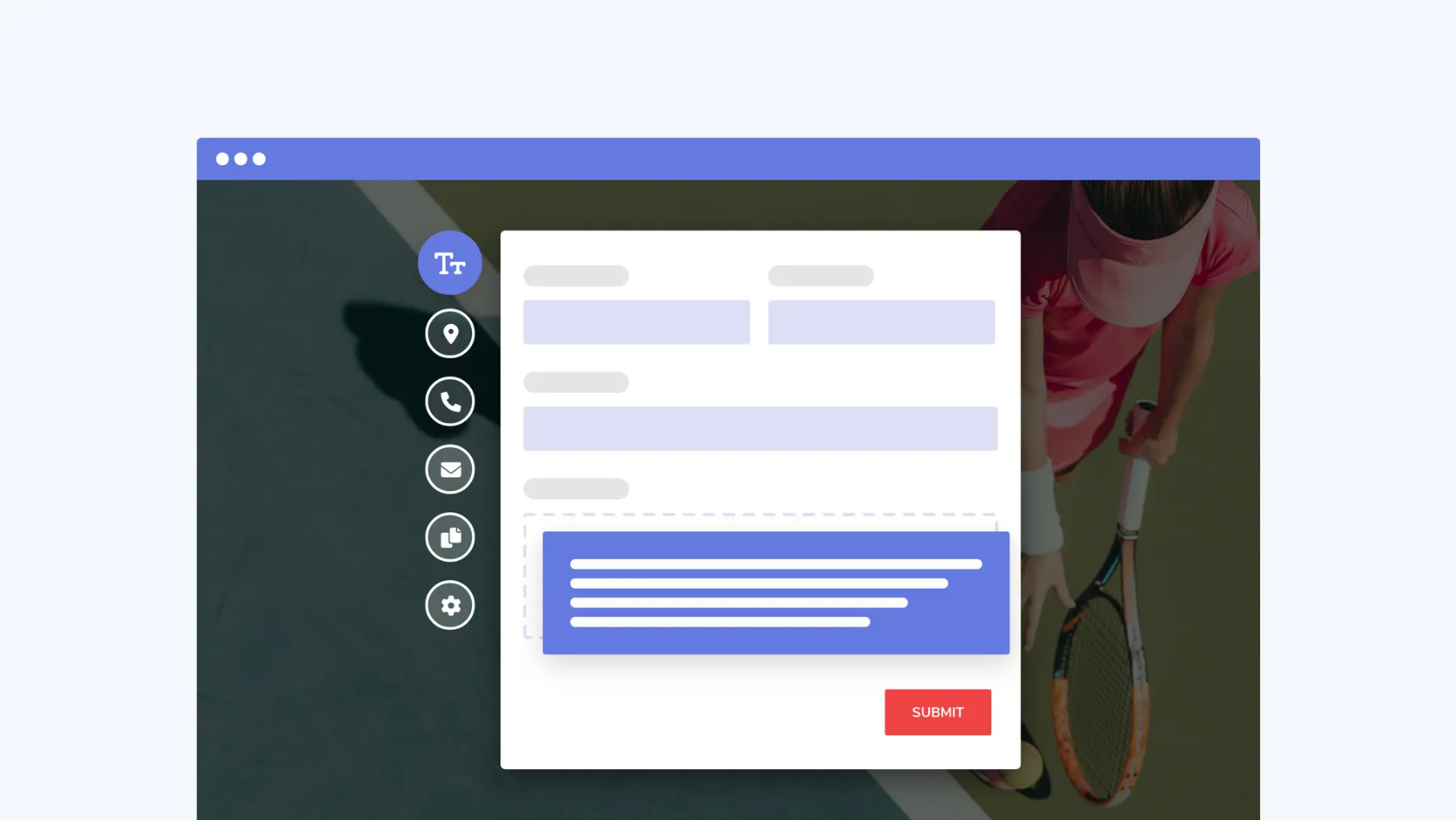 Via the Content section > Your forms, you can create up to 5 customized forms, to be inserted in one (or more) informative page(s).
To create a form :
Click on "Create a form"
Name your form (example: contact, partnership request, etc)
Create an "Add a question" block for each question that your visitor/customer can answer before submitting the form
Different configurations are possible for your questions:
Your questions can be mandatory or not
Your questions can have a help text, to guide your customer in the answer he must give you
Your questions can have several types of answers:
Short response (one line)
Long response (paragraph)
Single choice (drop-down menu and list of choices that you establish beforehand)
Single choice (option field from the list of choices that you establish beforehand)
Multiple choices (tick boxes from the list of choices that you establish beforehand)
File to send
Date
Email
Internet website address
Once your form is set up, don't hesitate to check its advanced options in order to :
Modify the thank-you text that will appear once the form is completed and validated
Modify the email address that will receive all the responses to this form
Change the name of the submit button (by default it is "Submit")
Finally, when you create/edit a free page, you will have the possibility - in addition to the text and/or image blocks already offered - to add one of your forms.
💡 Useful tip
Don't hesitate to test your form directly on your online store to adjust it, if needed.

💬 Feel free to contact your Business Coaches if you have any questions!