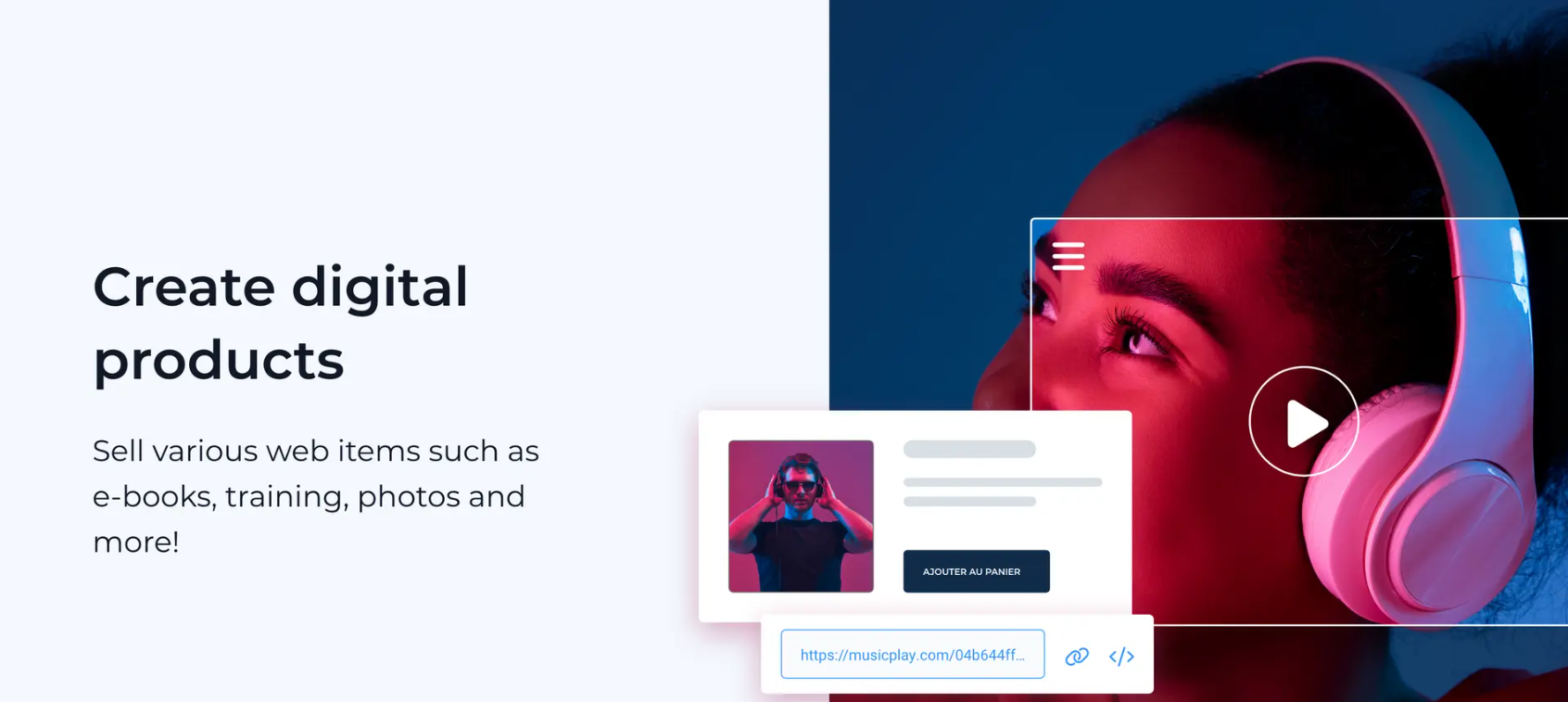 You want to give your customers the possibility to buy digital products? Nothing could be easier! Just follow the step by step creation process below.
Step 1 : Create a "Digital product" product page
In order to create a digital product, it will be necessary to create a product page with a specific configuration (Products > Add a product section):

In the Details tab, click on Digital Product in Product Type and add the link that the customer will receive by email to access this product.
As it is a digital product, delivery, customization and variants will not be available on the product sheet.
💡 Useful tips
For the creation and hosting of links for your digital products, here is a selection of free platforms :
Step 2 : Establish the conditions of access to the product
Go to Settings > Store settings > Product page
In this section, you can define the access conditions to your products by limiting the time of availability and the number of downloads per order.
Step 3 : Customize your transactional email sent to your customer
If you want to customize your transactional email sent to the customer when he finalizes his order, go to Content > Customize Emails.
In this section, you will be able to personalize your sent email by referring to the following article from our Help Center:
👉 Customize my transactional emails
⚠️ Watch out
To avoid fraudulent product downloads, customers must be logged into their account to download the product.
💬 Feel free to contact your Business Coaches if you have any questions!