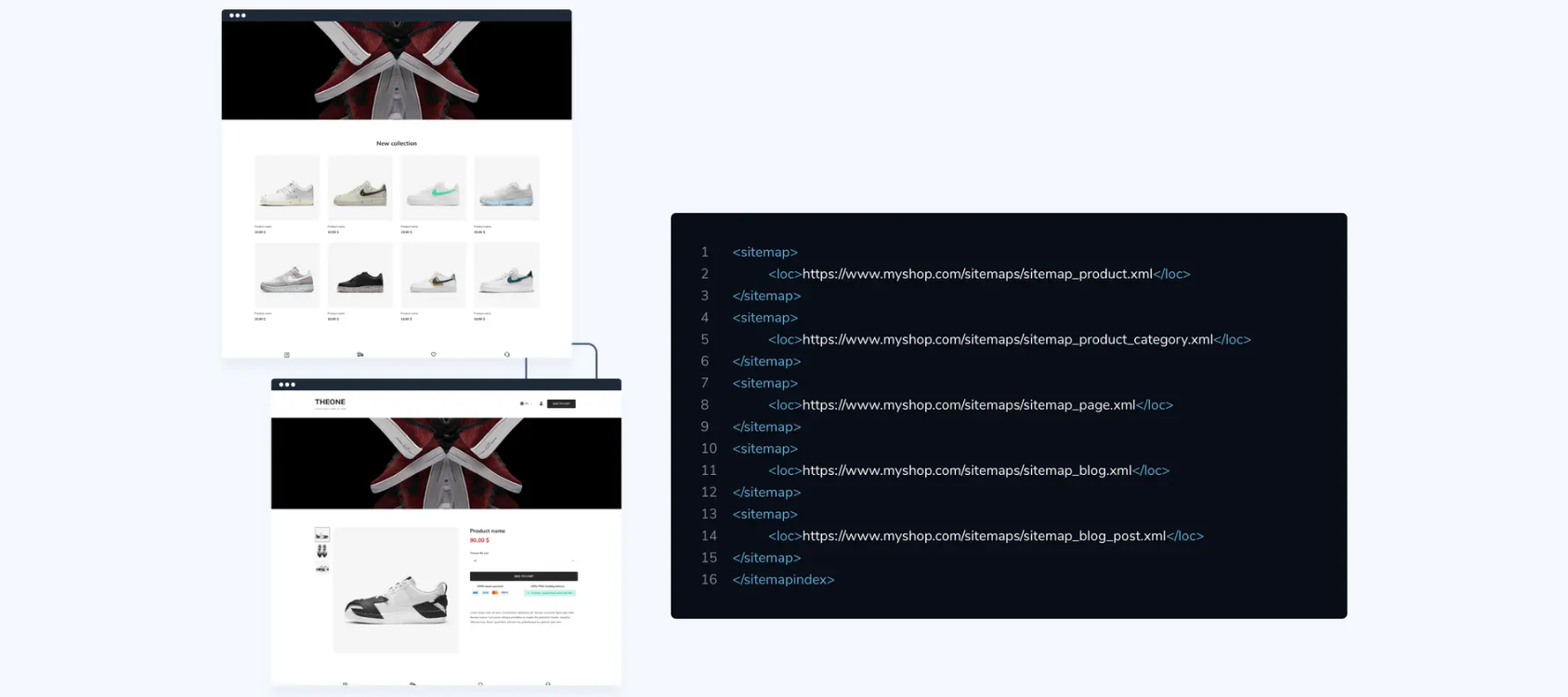 A sitemap is the map of your website, allowing search engines to index all its pages.
To find the sitemap of your website, head onto the SEO > Sitemap section.
The automatic activation of the sitemap
The sitemap is automatically activated on your store. In this tab, the URL of your sitemap is listed.
💡 Useful tip
The sitemap has been automated by a team of experts for the good management of your store. No action is required.
This will allow you to transfer your sitemap file to the Google Search Console.
The manual activation of the sitemap
It is also possible to activate a manual management of your sitemap. To do so, activate the button The sitemap is created manually on the store.
Once the manual activation of the sitemap has been done, personalize the content of your sitemap.
👉 Resources
Read our blog post on the subject:
Sitemap: Complete guide with definition, key information, and benefits for your SEO!
💬 Feel free to contact your Business Coaches if you have any questions!