The topic cluster is a SEO strategy that consists in treating all the questions asked by the Internet users around a specific topic while creating a relevant link between the pages.
This will allow you to position yourself on new keywords by asking questions related to a certain topic and creating quality content related to it.
⚠️ Warning: The topic cluster is an advanced SEO strategy. You must have already optimized the SEO of your store, have some knowledge in SEO in general and be comfortable with content creation.
Creating your topic cluster
To create your topic cluster, go to Settings (cogwheels) > Content > Topic Cluster Manager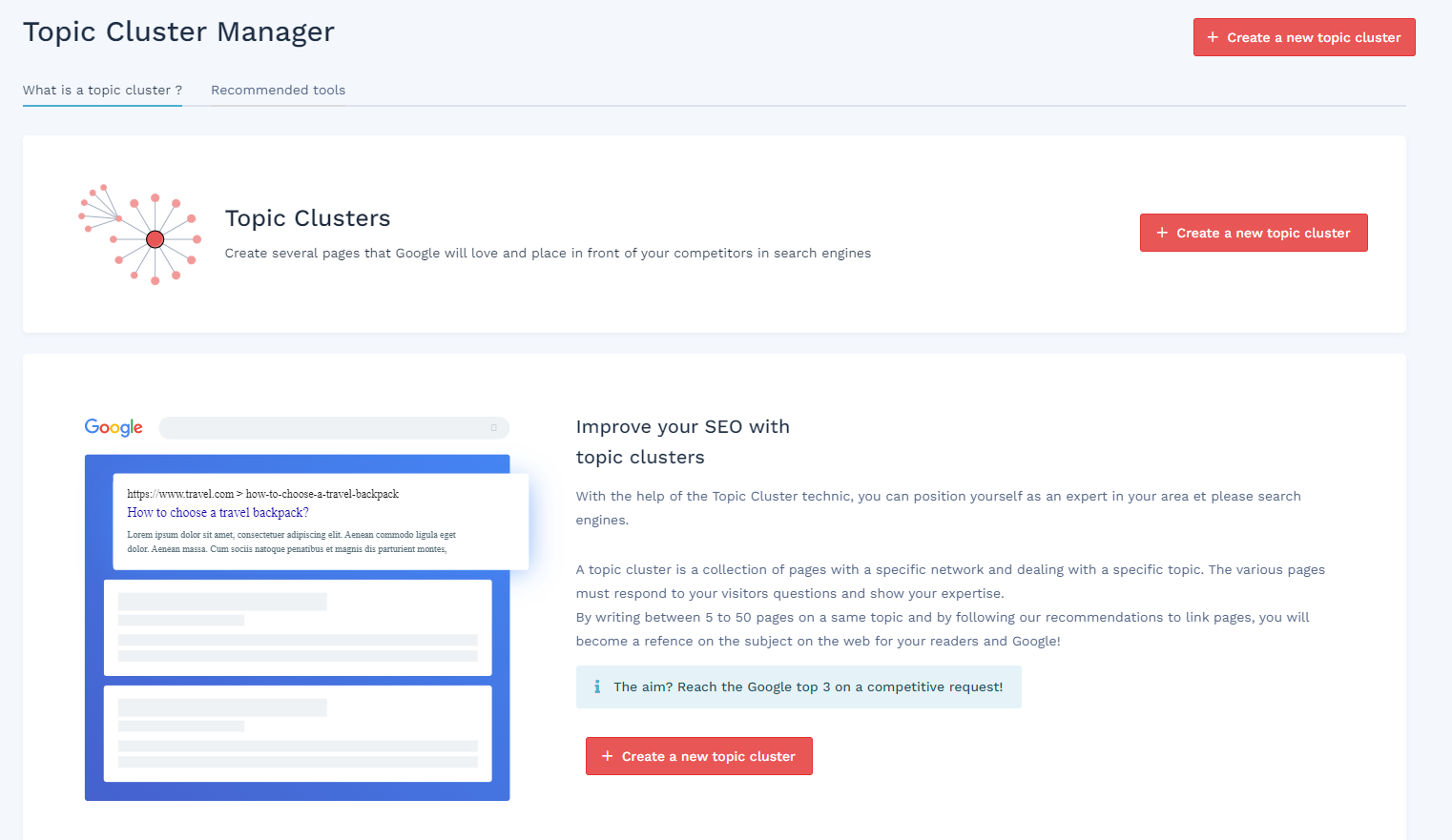 In this section, simply click on Create a new topic cluster and start creating the pages related to your topic by following the same functioning as the informative pages.
You can find the list of your created topic cluster in the dropdown menu:

☝️ Good to know: In the Recommended Tools tab, you will find tools and resources at your disposal.
Their use is not mandatory, however, if used, we recommend that you follow the order of the themes corresponding to the different steps (Keyword Research, Visualization, Internal Linking, Semantic Optimization, Performance Monitoring):

👉 Resources : Check our related blog posts articles :
Topic cluster: Definition, creation steps, and WiziShop feature
The "Topic Cluster Manager" SEO feature is coming to WiziShop
💬 Don't hesitate to contact your Business Coaches if you have any questions!