Stuart is an express and ecological home delivery option, which offers deliveries by couriers. Here you can find the complete list of cities covered by Stuart as well as the applicable rates.
To configure Stuart, start by creating an account on the solution.
Once your account has been created, go to Settings (cogwheel) > Manage my delivery methods in WiziShop, and click on Add a delivery option. In the Home delivery tab, select Stuart:

Then fill in the requested information (title, description, etc.):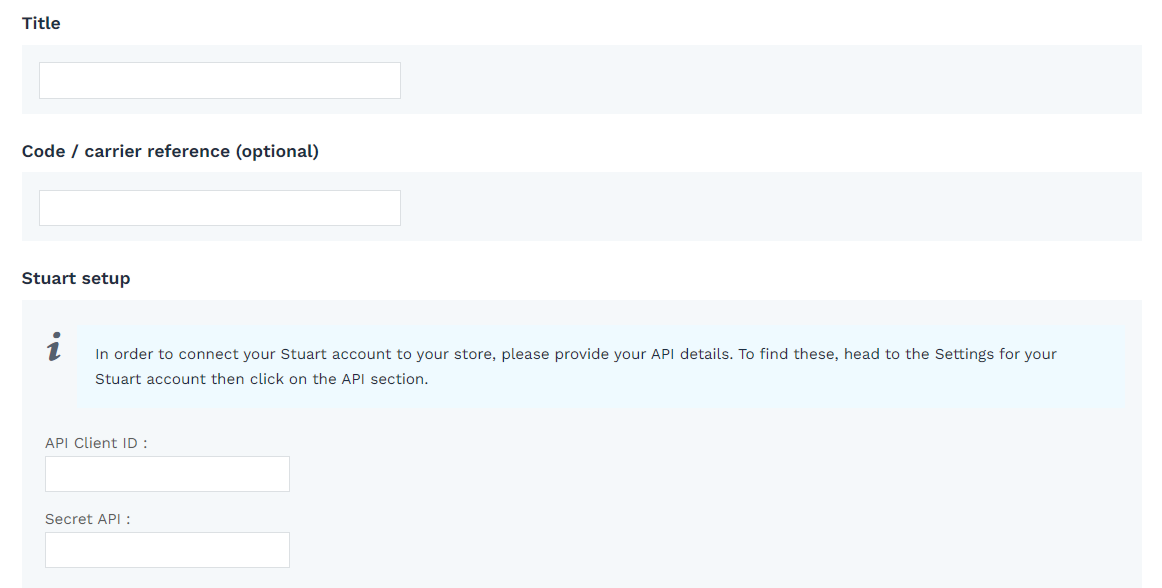 Enter "Stuart" as the title.
Enter your carrier code if necessary (this field is optional, it is only used when exporting your catalog to the marketplaces, and it allows the marketplace to know which delivery method to associate with which product in order to assign a reference).
Then enter your API information. To find it, go to Settings > API in your Stuart account: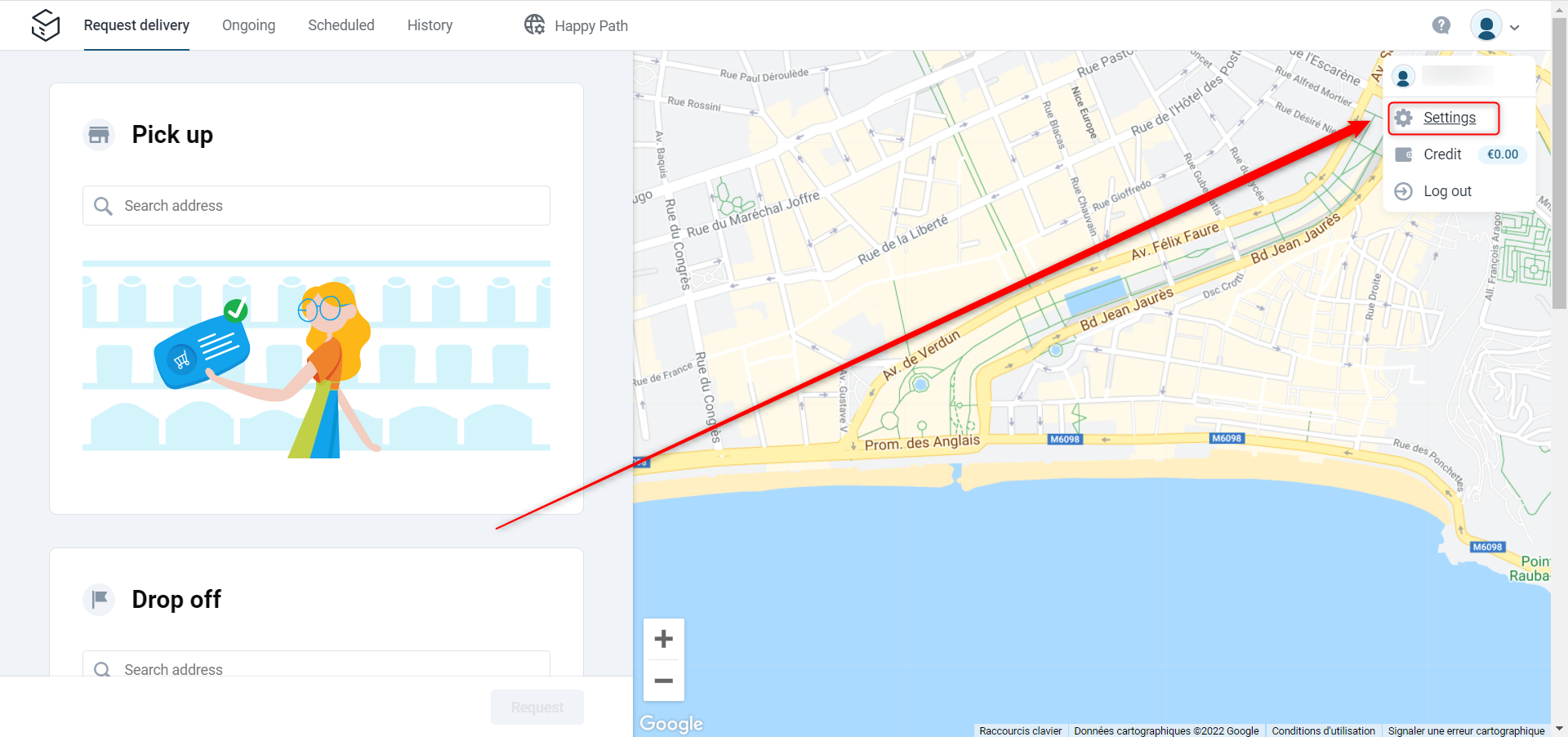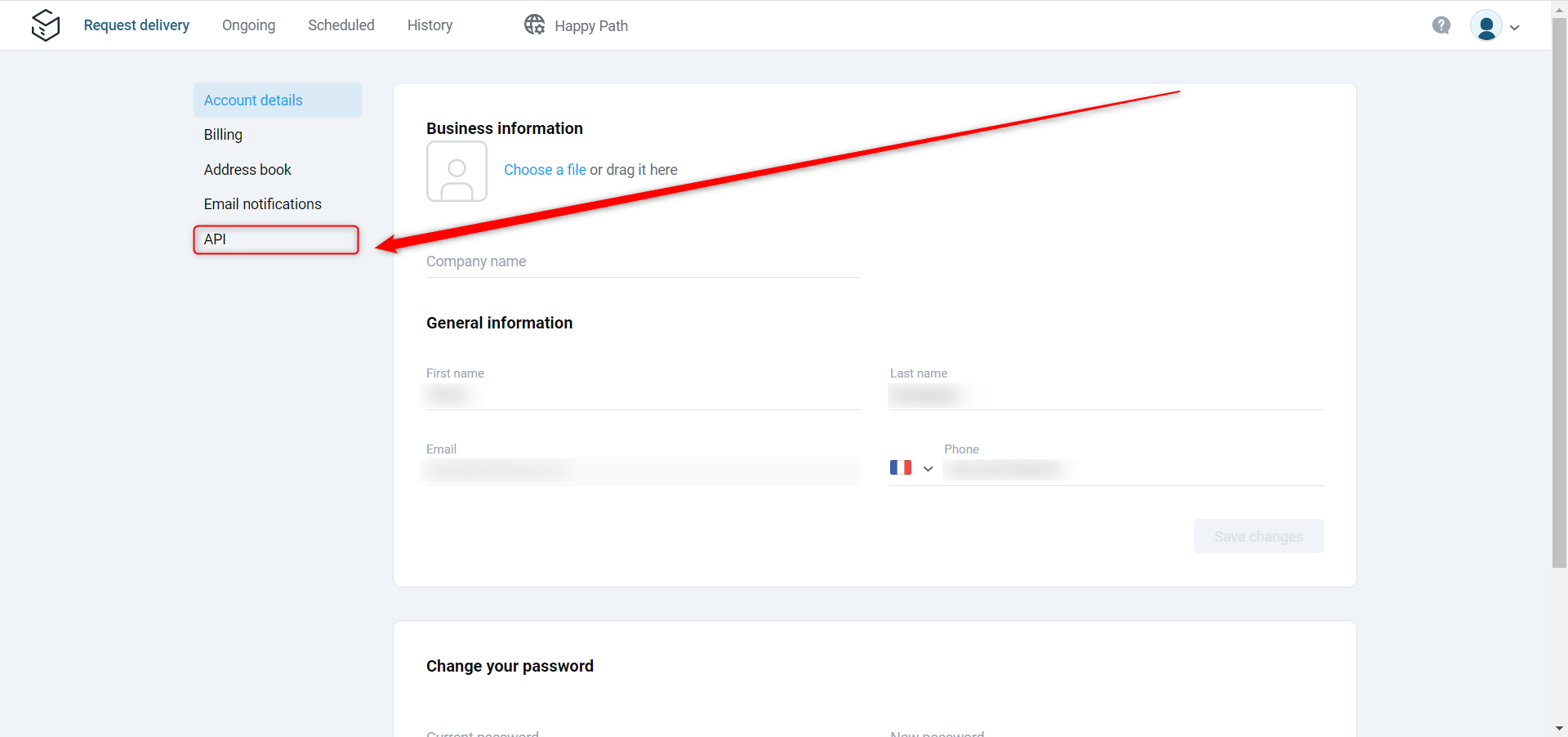 Write a short description of your delivery method (specify the average delivery time and the applicable shipping costs, for example)
Select the country(ies) for this delivery
If you only offer delivery in one country, and you want to limit this delivery method to certain towns only, enter the corresponding postal codes.
Then define your shipping cost calculation method:

Choose which products in your catalog can be delivered with Stuart:

Note: If you have a lot of products and just want to exclude some of them from Stuart delivery, apply the delivery mode to all your products here, and then go directly through your product list to unselect the concerned products more easily: 👉 How to add or remove a delivery mode to multiple products?
Define your delivery times and whether this time is displayed in the checkout process and transactional emails:

💡 Note here that the calculation is done in business days, weekends and holidays are not taken into account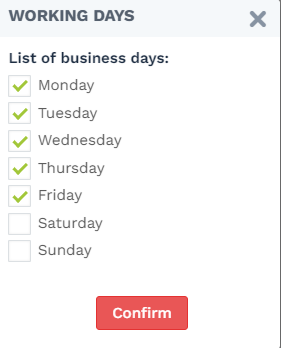 By clicking on "business days", you can include Saturday and Sunday if your delivery method requires it.
Customize the logo of your Stuart module (each module has a default logo).
Then define the VAT applicable to your delivery method:

And define whether your shipping costs will be free of charge above a certain purchase amount:


Click on Set up shipping costs and define your price ranges. We suggest that you base your shipping charges on Stuart's applicable rates here.
💡 Our tip: Run a test order by putting a product in your cart. Simulate your order until you get to the step of choosing a payment method. If you can access the payment method step without getting stuck at the delivery step, it means that your Stuart module is functional.
📢 If you finalize your test order by adding your bank information and paying your order, remember to cancel it the same day, by switching it to "cancelled" status.
💡 Good to know: If the customer enters a delivery address in the cart that is not covered by Stuart, the delivery method will not be displayed at checkout.
Please feel free to contact Stuart Support for more information.

💬 Also feel free to contact your Business Coaches if you have any questions!