Here, we'll explain how to verify the ownership of your website on the Google Search Console. This operation is intended to optimize your visibility on search engines and speed up your entry on them. It will also be the first step if you want to use Google services (Analytics, Merchant Center, Adwords, etc.)
Step 1: Log into your Google Search Console account
(or create a Google account if you don't already have one)
👉 Access your Google Search Console account
Step 2: Link your store to your Google account
Once signed in to your Google account, go to the Search Console. In the type of property, select URL prefix and enter your store's URL. To find your URL on your WiziShop administration area, click on the View my website button in the top right corner:

NB: You must have your final domain name here! (If you don't have a final domain name yet, check out this tutorial).
Once your domain name has been pasted into the Search Console, you'll be offered various verification methods. Here, we will choose the HTML file verification method. Download the HTML file by clicking on the button. Once you've downloaded your file, open it. Copy the googlexxxx element, without the .html.



Go to the WiziShop administration area. In Settings > Tags & external services, click on the "Activate the service" button of the Google Search Console module.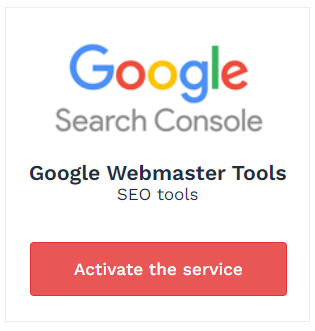 Activate the module:

Then, paste your file into the Name of the page field: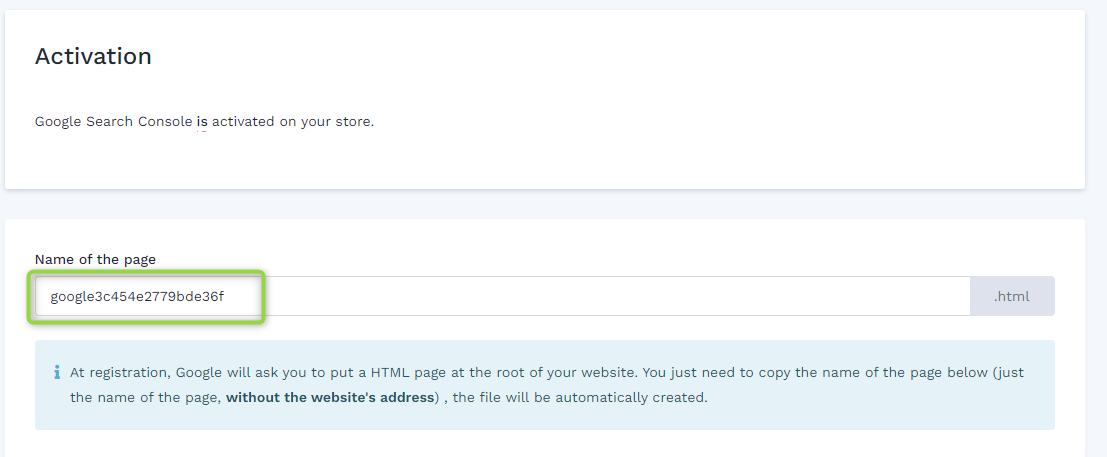 Then simply click outside the entry field to validate (no button here).
Back on the Google Search Console, click on the Verify button. Your store is now linked to your Google Account! Note that data processing time is necessary, you will have to wait a few days here before seeing the data sent by Google.


💬 Feel free to check out the dedicated Google help section if you encounter any difficulties.