The Countdown WiziBlock will allow you to add a countdown to any page to play on the sense of urgency.
Remaining time of an ongoing promotional period
Time remaining before the start or end of sales
Time remaining to enjoy free shipping
Time remaining before an official announcement of your store (new release, special event ...)

Layout choices
In the left-hand menu, click on the WiziBlock "Countdown" and choose one of the proposed layouts:

Frames countdown with image :

Airport-style countdown :

Countdown clock with images :

Countdown with multiple images :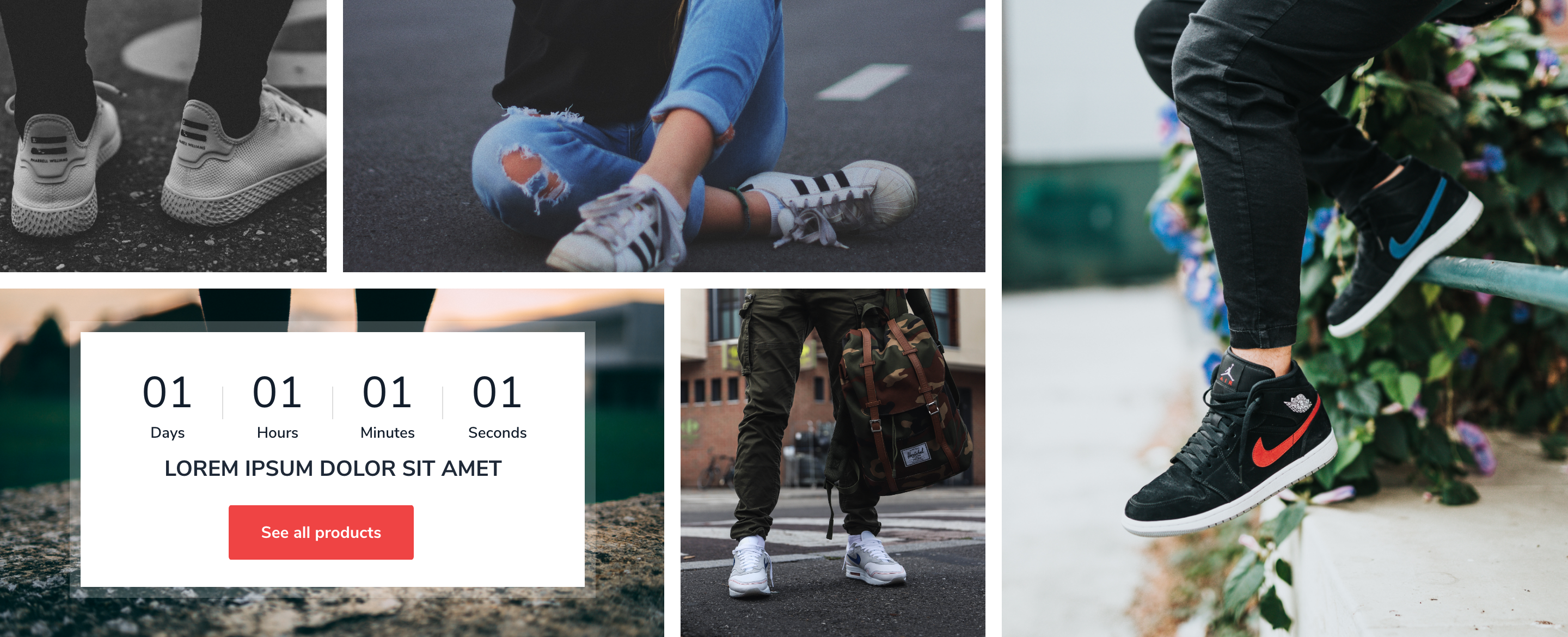 Specificities of the WiziBlock Countdown
To begin, you can consult the general configurations common to all WiziBlocks.
Other options will allow you to :
Choose the color of the different elements in your countdown
Add a button
Edit the text of the button
Add a link to the button
Open the link in a new tab
In the block itself, you will set the duration of your countdown using a calendar (1), or by taking into account the first connection (2) of your visitor to your store.
(1) Calendar
The calendar allows you to schedule your countdown on fixed dates, independent of your client's connection dates. You only need to enter the end date of your countdown here, the initial date being today. Don't hesitate to hide your block if you don't want it to start right away. You can display it again at the start date.
(2) First connection
The countdown on first connection is based on your customer's first visit to your website, and time passes only for them. If your customer clears their browser cache, the countdown time will be reset for them.
If you have selected a layout with image and text, simply click on the image itself to edit it, and directly on the text to edit it as well.

💬 Feel free to contact your Business Coaches if you have any questions!