The Mondial Relay solution is only available in French, Belgian, Spanish, Dutch and Portuguese. Working with this supplier will require some proficiency in the above languages.

Mondial Relay delivery allows your clients to collect their order from shops.
Thanks to the Mondial Relay technical integration in your subscription, your clients can select a shop where their order will be delivered.
Mondial Relay's integration goes even further by allowing you to generate the label for your parcel in the section Orders > View all the orders.
The tracking code is automatically transferred to the order follow-up and your client automatically receives an email informing that the parcel has been shipped.


How to set up my Mondial Relay delivery mode?

As with other delivery modes, you can find Mondial Relay delivery via the section Configuration > Manage my delivery options, by adding a new delivery mode then go to the tab "Mondial Relay delivery":




When you select Mondial Relay, fill in the required information to activate the module. To interface your Mondial Relay account with your store, fill in the following fields:





These data can be accessed from your Mondial Relay account.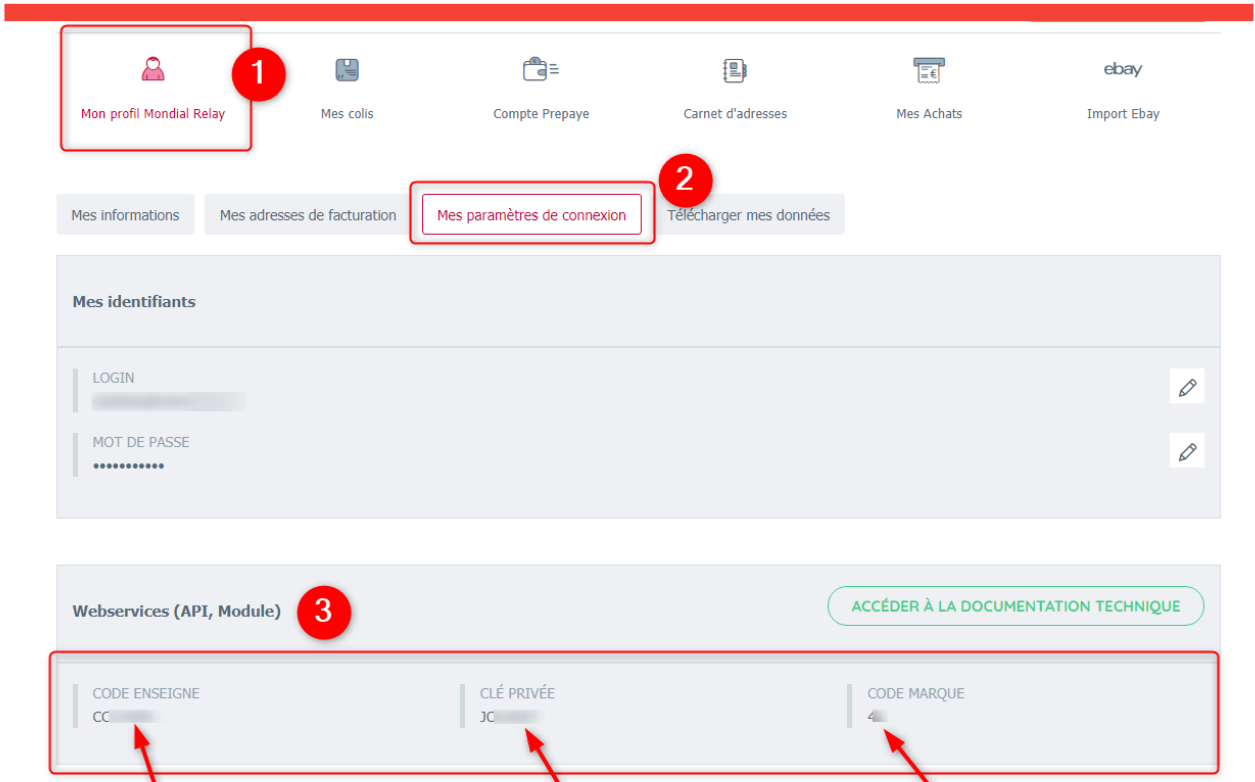 You do not have a professional account on Mondial Relay ? 👉 Head onto this link to create your account.

☝️ Good to know:
Some Mondial Relay offers propose a system of credit balance. It means that you should always have a sufficient credit balance when you generate your order labels. Each of your labels will tap into your credit to pay for the shipping costs. This type of offer saves costs but you need to recharge your account regularly.
The link between WiziShop and Mondial Relay is such that you can directly generate your labels from your Wizishop order list. First check that your Mondial Relay credit balance is sufficient, then you can change your orders into Delivery in progress. By clicking on Print the label, you are automatically redirected to the section Mondial Relay where you can print the order label, then you can send your parcel.


If your label is already edited on Mondial Relay and you get a message "Insufficient credit balance" for your WiziShop order, you should change the carrier so as to validate the order. To modify the delivery mode, change your order to Delivery in progress, and in the pop-up window, click on the link "Change" beside the delivery mode to choose another carrier. You can then process it as usual.
NB: To be able to generate your label, the weight of your product should be above15 grams.

💬 Do not hesitate to contact your Business Coaches if you have any questions!