Within its search engine, Google offers an extensive shopping guide through which visitors may discover products, compare prices, categorize by theme or sort results.
To add your products to Google Shopping, you must follow the procedure below:

1 - Registration on Google
The first step will be to verify that you have registered your site on Google. Read the following tutorials to make sure that your Google account is ready :
2 - Requirements for shopping guides
The second step will be to make sure that you meet the necessary requirements to display your products on Google Shopping:
Your product visuals are cut out and on a white background, and have a minimum size of 1200 x 1200 px
All your products have EAN codes.
The "Additional information for purchasing guides" section in the SEO tab of your product page must be completed. Here is a Google tutorial detailing how to meet these criteria.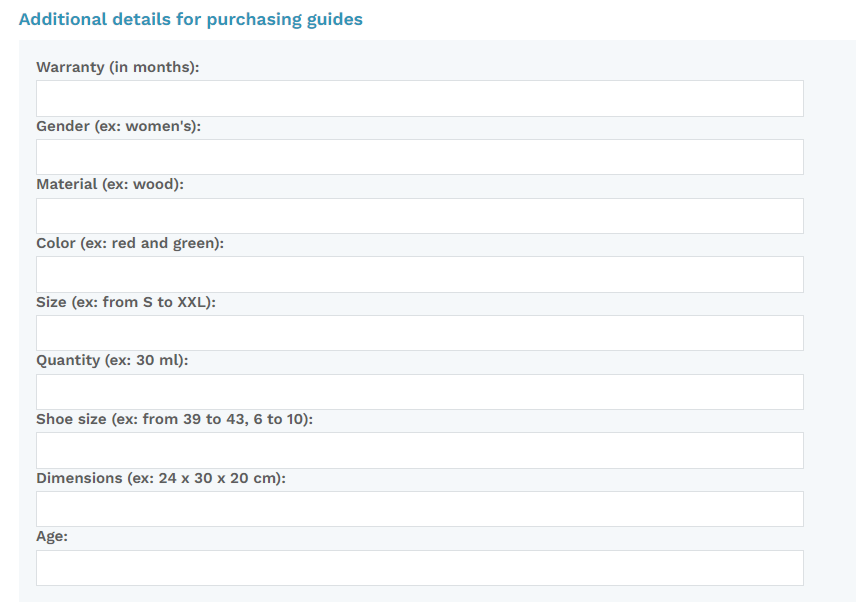 Your store must also be launched to the public and perfectly optimized:
No default text, no bad quality visuals, compliant Terms & Conditions, etc.

3 - Set up your Google Shopping module
Once steps 1 and 2 are complete, you can display your products on Google Shopping. Sign up for Google Merchant Center and set up your account following the steps detailed in the Google help section.
Once your account is set up, you can choose which products to export to Google Shopping. Go to Marketing > Products export tools, then click on "Activate this export" on the Merchant Center module: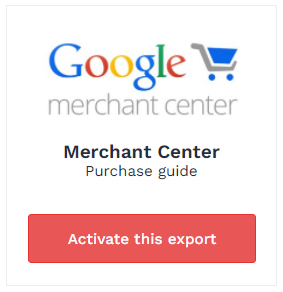 The first section will allow you to link your categories to the Google Shopping categories:




This step is essential as it allows you to insert your products in the most relevant categories on Google Shopping, and therefore correctly index them.


Now, select which products you wish to export.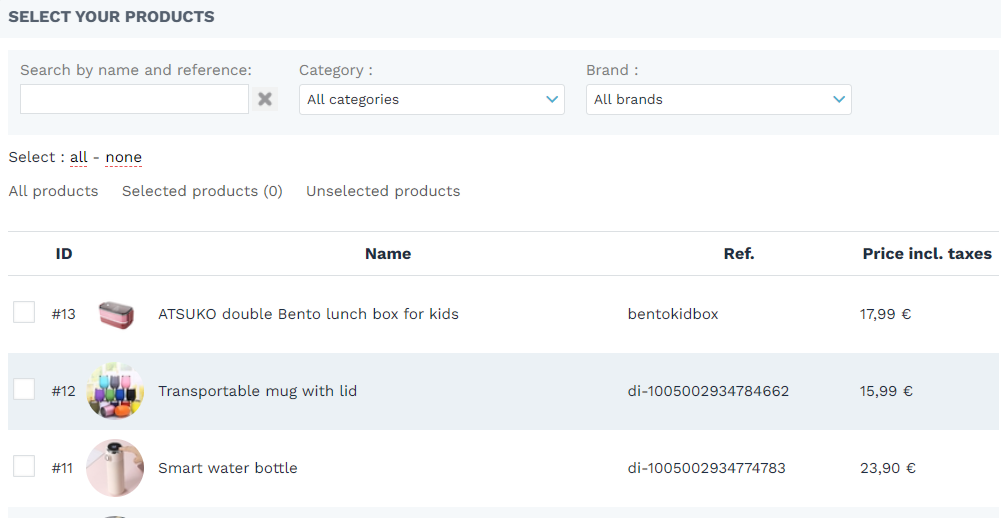 Once your products are selected, click on Export and save, and copy the generated .xml URL to your clipboard:



4 - Import your products on Google Shopping
To import your .xml file into your Merchant Center, go to the Products section in the side menu, then click on See all methods: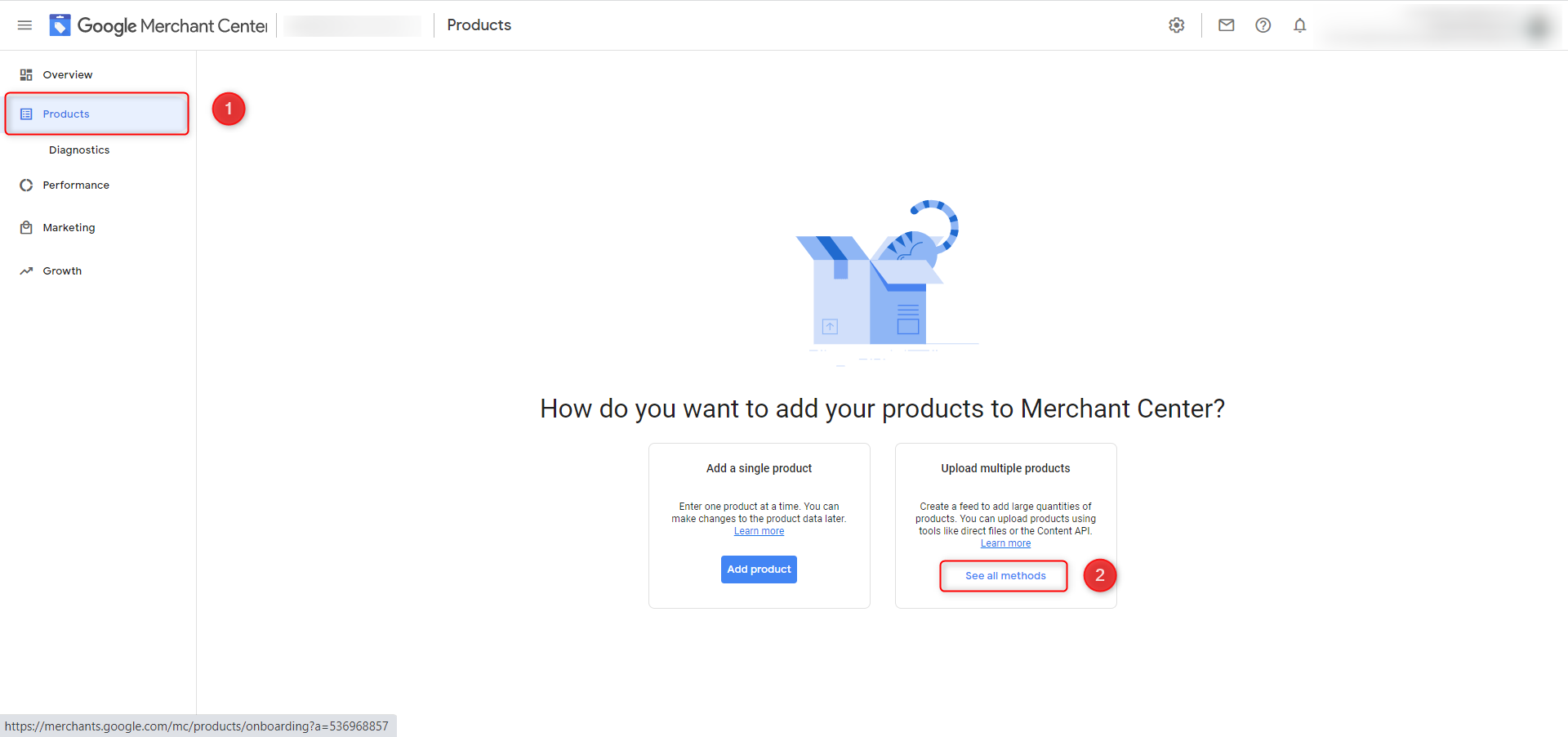 Choose your country of sale and your feed's language: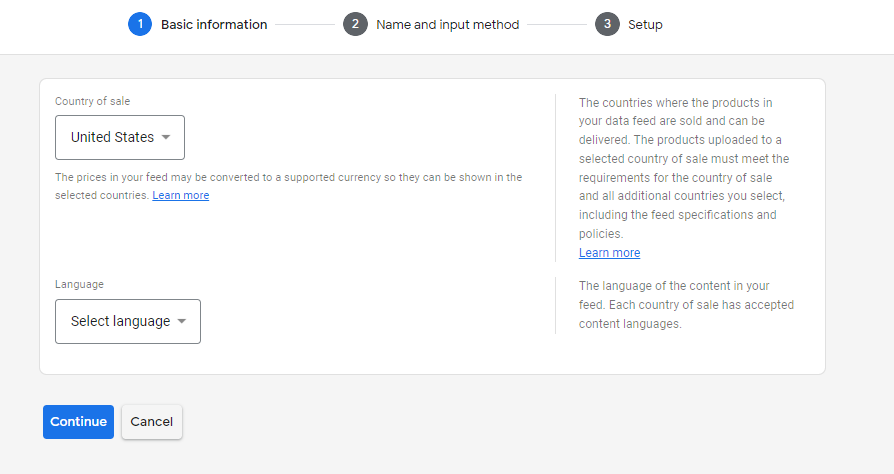 Then select your feed's destinations (find out more about the free listings):




Give your feed a name (follow the recommendations given on the right: choose a descriptive name that helps you understand the content of the feed), then select the Scheduled fetch method: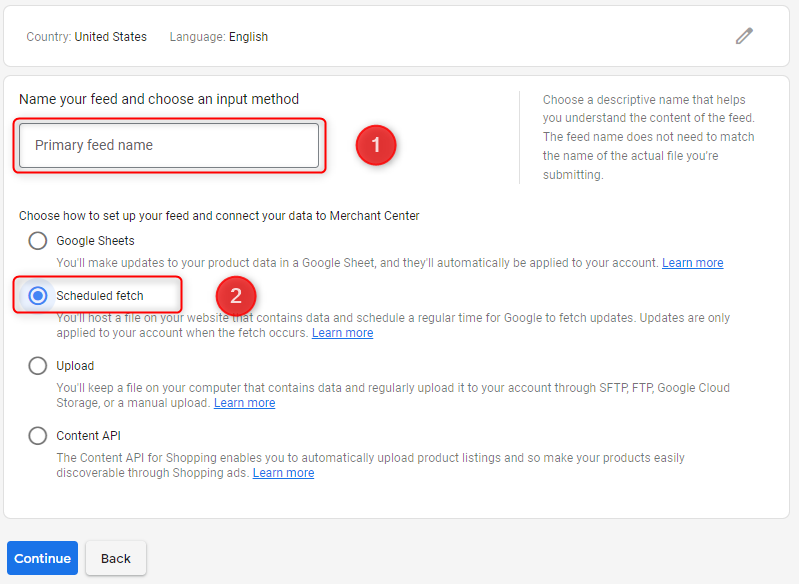 Fill out the fetch schedule as follows:
( 1 ) Enter the same feed name as in the previous step
( 2 ) Keep the default fetch frequency and fetch time: Daily at 12:00 AM
( 3 ) Keep the default timezone as well (which should match the country of sale selected above)
( 4 ) Paste the .xml URL copied earlier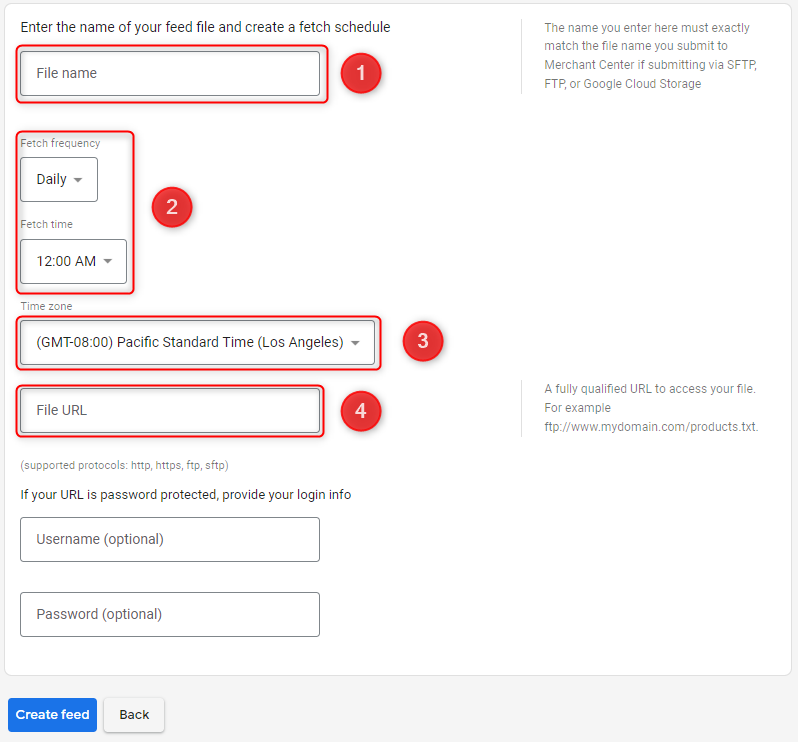 Once your feed is created, you are automatically redirected to the homepage of the Feeds section, which is empty. Click again on the Feeds tab on the left to display your new feed, which is pending validation: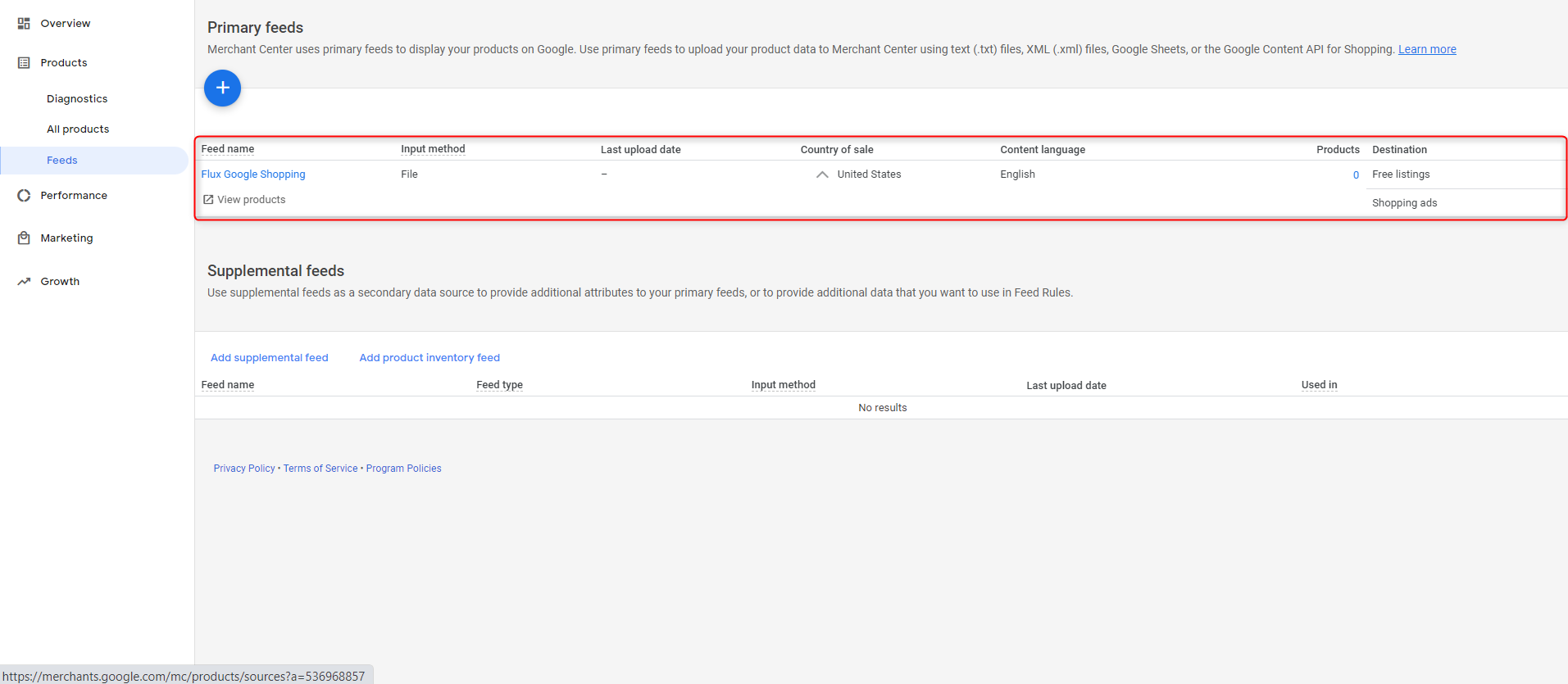 Note that the validation of your feed may take up to 24 hours. Now, you only need to wait for Google to validate your catalog!

💬 Do not hesitate to contact your Business Coaches if you have any questions!