We are going to look at how to change the name of your store following registration.

Step 1:

Hover your mouse over the name of your store on the top right (1) of your administration area and click on Manage My Stores (2)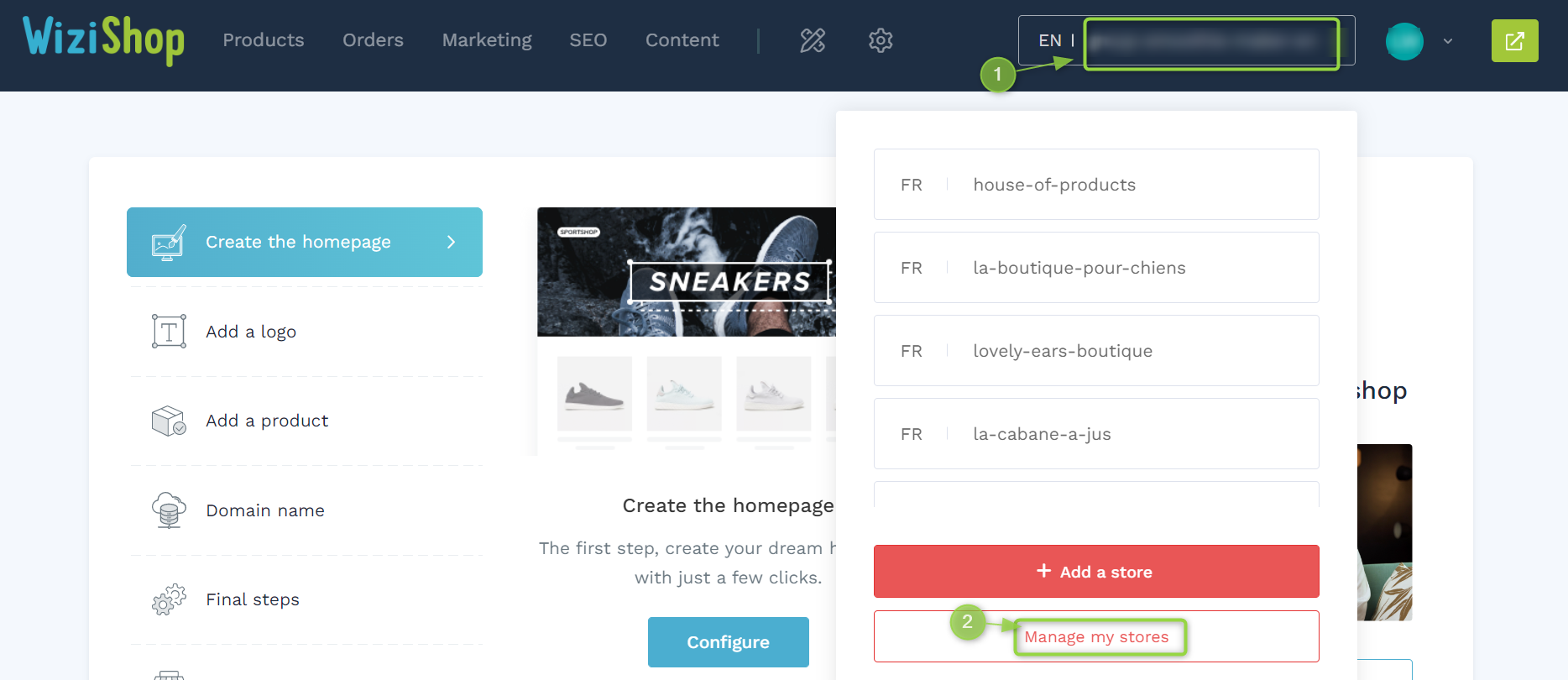 The store management page will be displayed in the form of a table, with three columns: Group, Store and Language.




In the Store column, click on the name of the store that you want to change:






Please note that you will not be able to enter a store name that has already been used. Each of your stores must have a different name. Refresh your browser and you should see that the name of your store has been changed!

NB: In this sections' Group column, you will be able to give a name to your store group (a store group includes your French store and all its associated foreign-language stores). To change the name of a group, follow the same procedure as above: click on the name of the group underlined in red and change it.
Step 2:

Hover your mouse over your name on the top right of your administration area. In the My Store column, click on Store Details:




Change the name of your store in Name of the Store:



The change carried out in this section is very important. The name of your store appears in different parts of your website (for example: your transactional emails) and the information in this section will determine what will appear on your website.


Step 3:

Now go to Content > Content Homepage, Configuration/SEO tab:





Here you can change the information relating to your home page and to the Google search results.
👉 To find out more on the Settings/SEO tab.

💬 Please do not hesitate to contact your Business Coaches should you have any questions!