You will find the Service Page tab in the Expert Services section of your WiziShop Partners account.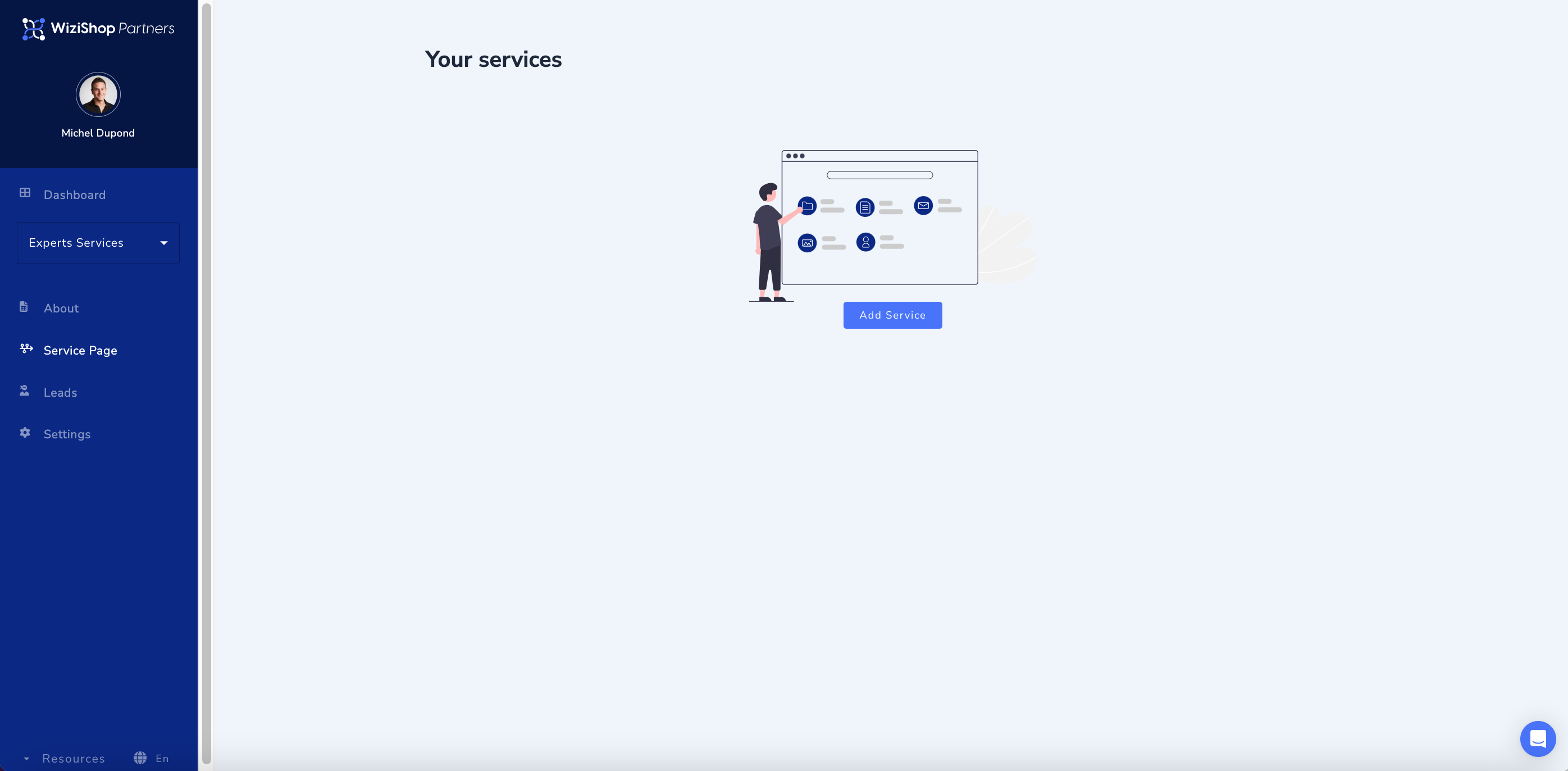 The Service page section of your Expert Services section is used to present your various services to customers of the WiziShop group.
It is the content of the files on our services.wizishop.com site.
In order to publish your listing, you will need to complete :
The language of the listing (French or English)
The name of your service (Please note that this is the name of your service, not your brand).
Your service category
The catchphrase
Your service concept
The benefits of your service
How your service works
Logo (1024x576px, ratio 16:9)
Presentation image (min 700x700px)
Image gallery (min 1024x576px)
Video url (optional)
Details of your offer, if you are granting a discount to WiziShop group customers
Price list
☝️Afin to publish your service listing in both French and English, so you'll need to create a listing in French and a new listing in English.
☝️ You can create as many listings as you have services available.
☝️ Please note that your listings are subject to validation and will only be published once they have been approved by our WiziShop Partners team.