Evolup is an all-in-one solution for creating affiliate stores.
It combines speed, simplicity and performance through its Artificial Intelligence, advanced SEO features and full integration with Amazon's affiliate program.
Features
In addition to providing you with the tools to design your affiliate store, we take care of hosting, updates, security and backup of your data, while supporting you on a daily basis with our team of Business Coaches.
Find the complete list of available features directly on our App Store: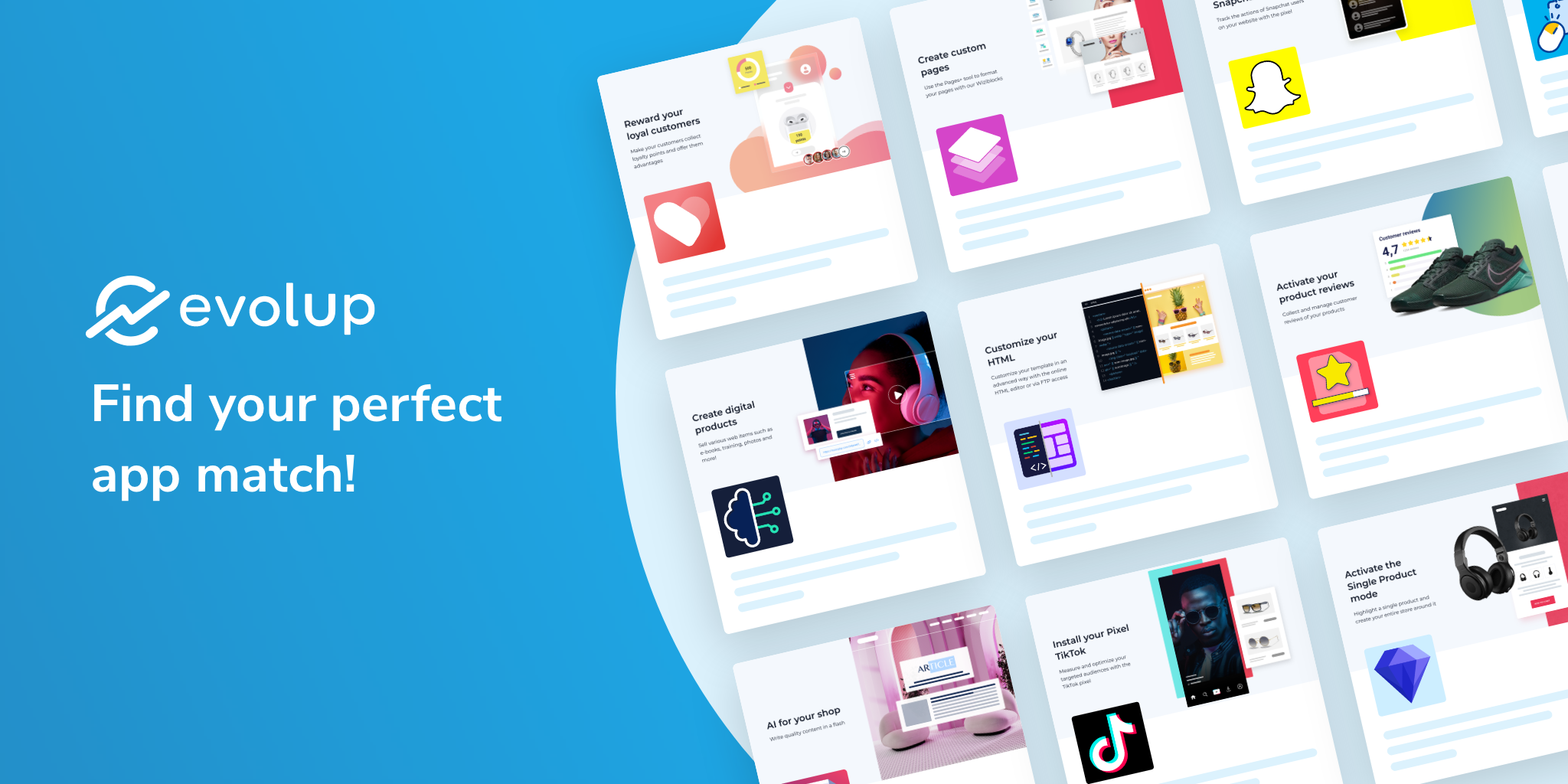 Prices
To take full advantage of the features available on the Evolup solution, we propose 2 offers, annual and monthly, for the creation and development of your affiliate store.
Evolup and Amazon Partners
When you subscribe to the Evolup solution, you automatically get to Import 50 products per month and synchronize 50 of your products with Amazon Partners.
Amazon synchronization option
If you want to import and synchronize more than 50 Amazon products on your Evolup store, you can subscribe to the Amazon synchronization option in order to have up to 500 products per month.
💬 Feel free to contact your Business Coaches if you have any questions!