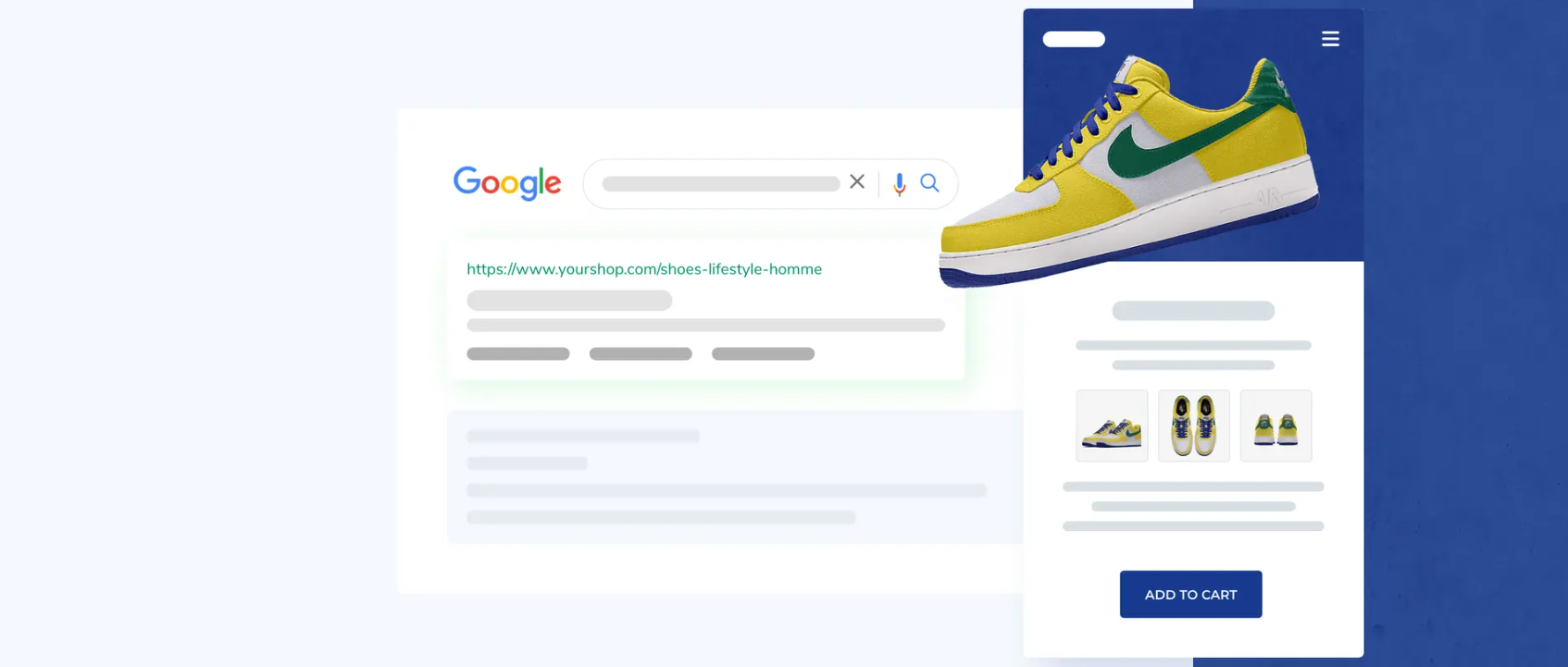 When you have catalogs of products that change frequently, you are constantly redirecting categories and subcategories as a result of the restructuring of these categories and subcategories.
The short URLs feature allows you, as its name indicates, to shorten the URLs of your products so that they are attached directly to the root of the site.
You can therefore change categories or sub-categories as much as you want. Your product URL will not be affected.
Example of the original product URL: www.yourstore.com/category/sub-category/yourproduct
Example of the short URL: www.yourstore.com/yourproduct
To activate this feature, go to SEO > Product URLs
⚠️ Watch out
It is recommended to activate this feature only if you have a product catalog that varies often or if you are still in the creation phase of your store. If your store is already well established, activating this feature can potentially affect your generated traffic as well as your position.
This feature is automatically activated on all the new shops created after the 6th of September 2022. You can, of course, deactivate it if you want.
👉 Resources
The new feature for your product URLs!
💬 Feel free to contact your Business Coaches if you have any questions!