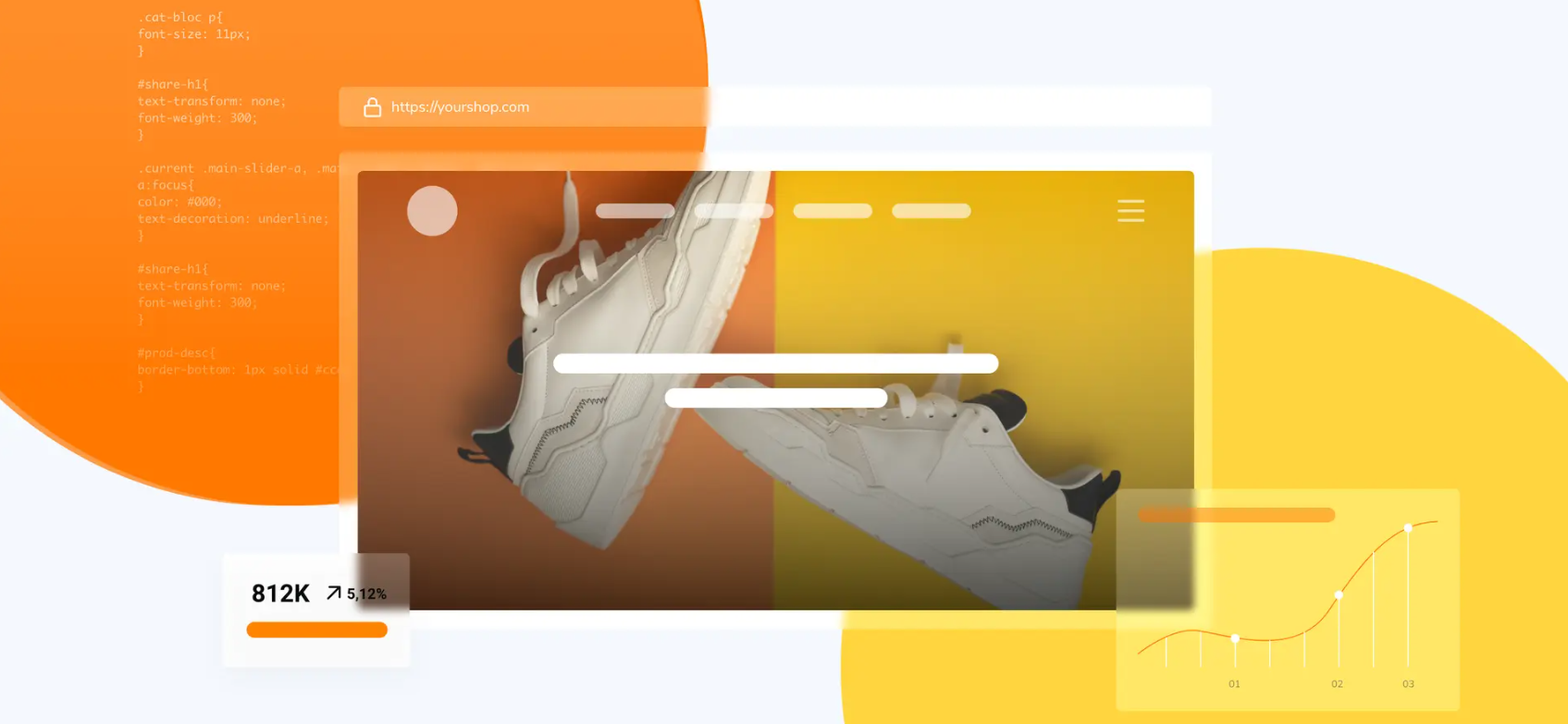 The homepage of your store is the most important page of your site. Structurally, it is positioned in priority to the other pages of your site. The optimization of your homepage is therefore essential for a relevant ranking in search results. It is also the main entry point for your future customers.
To access the SEO configuration of your homepage, head onto the Content > Homepage Content.
In the "Configuration / SEO" tab of your homepage, you will find some information:
Configuration
H1 of the page
The H1 title is a tag that will send a signal to Google that the information is the title of your page.
For the homepage, we recommend simply including the name of your store for example and a short description.
SEO
This tab allows you to optimize different elements :
Your page title
Your meta description
You will also be able to preview your optimization (Google preview and length of your titles and descriptions).
SEO Analysis
Target keyword
With this help, you will be able to test and verify if the main keywords of your homepage are present in the 7 essential elements of the homepage:
The title H1
The meta description
The page title
The keyword density in the text
The introduction
The number of words in the text
The subtitles (H2,H3)
Analysis result
Once the keywords have been completed, the analysis will show you elements that have already been optimized or problems that need to be addressed. You will then have to follow the recommendations provided by the system.
This help tool is only a visual test and will not prevent you from publishing your homepage. If you see a red cross next to one of the elements, don't panic, just adapt the main keywords in the concerned part.
Preview post on social networks (Open Graph)
The open graph allows you to have an overview of the visual and textual content displayed when a user shares the link to your store.
💡 Useful tip
It will be interesting to use the main keywords of your store on your homepage. You will then be able to use more specific ones on your product pages as well as on your + pages
👉 Resources
Keyword research tool: 11 of the best free and paid tools in 2022 [+ Bonus!]
💬 Feel free to contact your Business Coaches if you have any questions!