BitPay is a Wallet that provides easy payments and management of cryptocurrencies such as BitCoin and other Altcoins through a single platform.

This tool is available in a multitude of currencies and supports a wide range of online businesses.
Useful links
👉 In which countries does BitPay operate?
Setting up BitPay
To set up your BitPay module, the first step will be to create a Business account on the platform: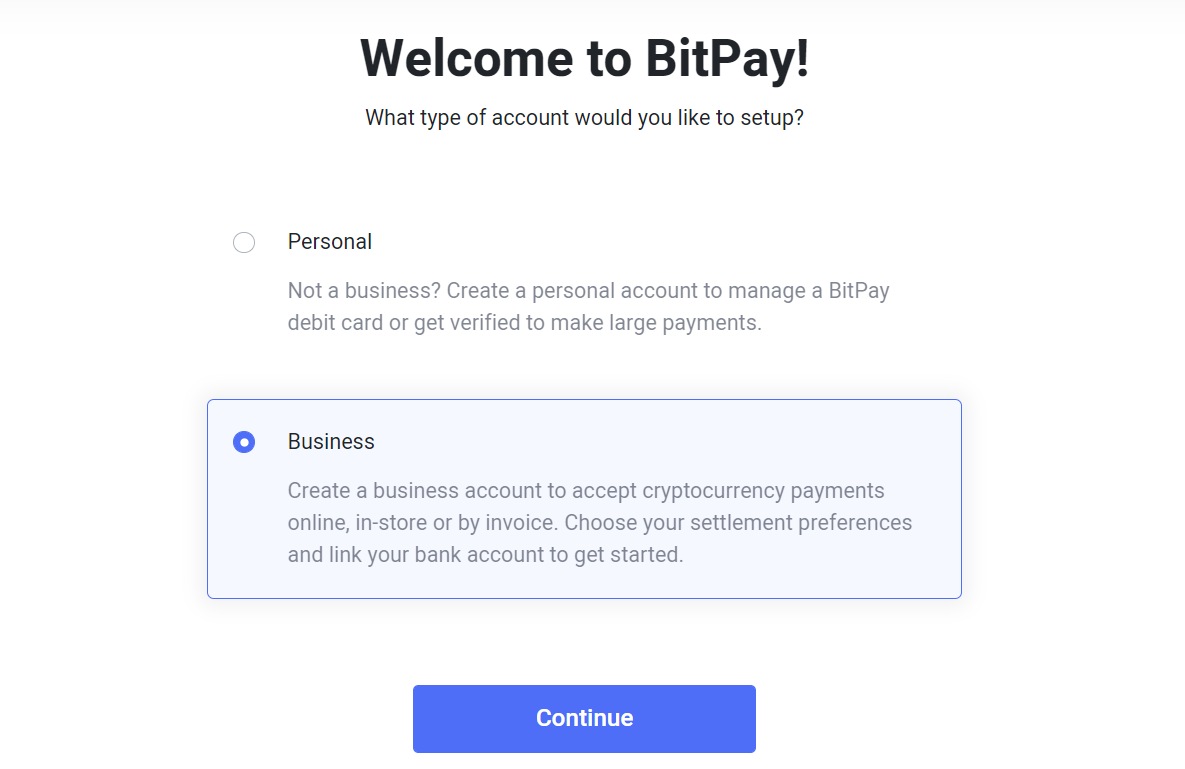 Fill in the information requested in the registration process: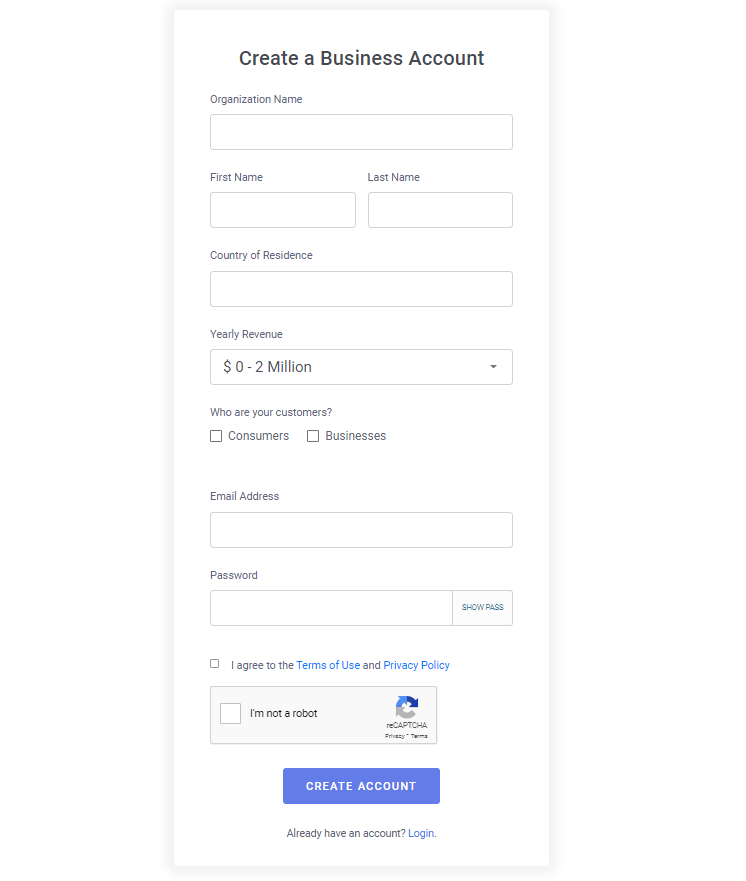 Once your account has been created, you will receive a confirmation email: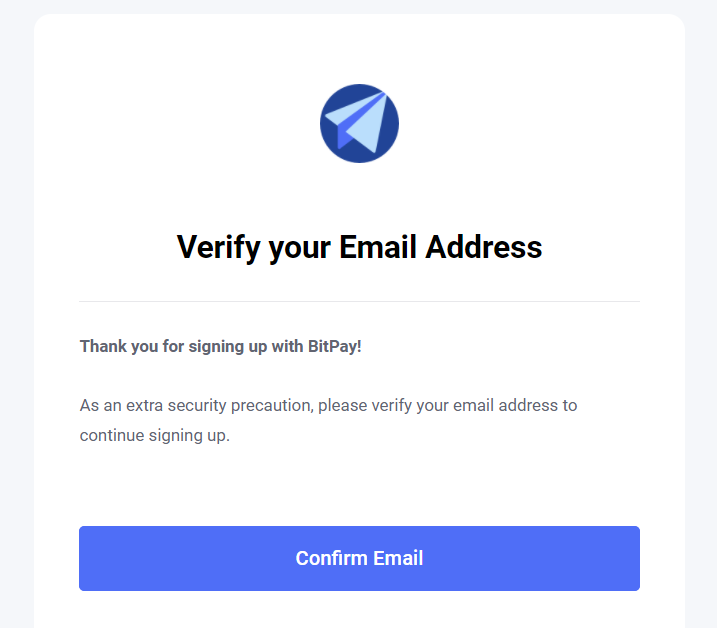 Fill in your business information: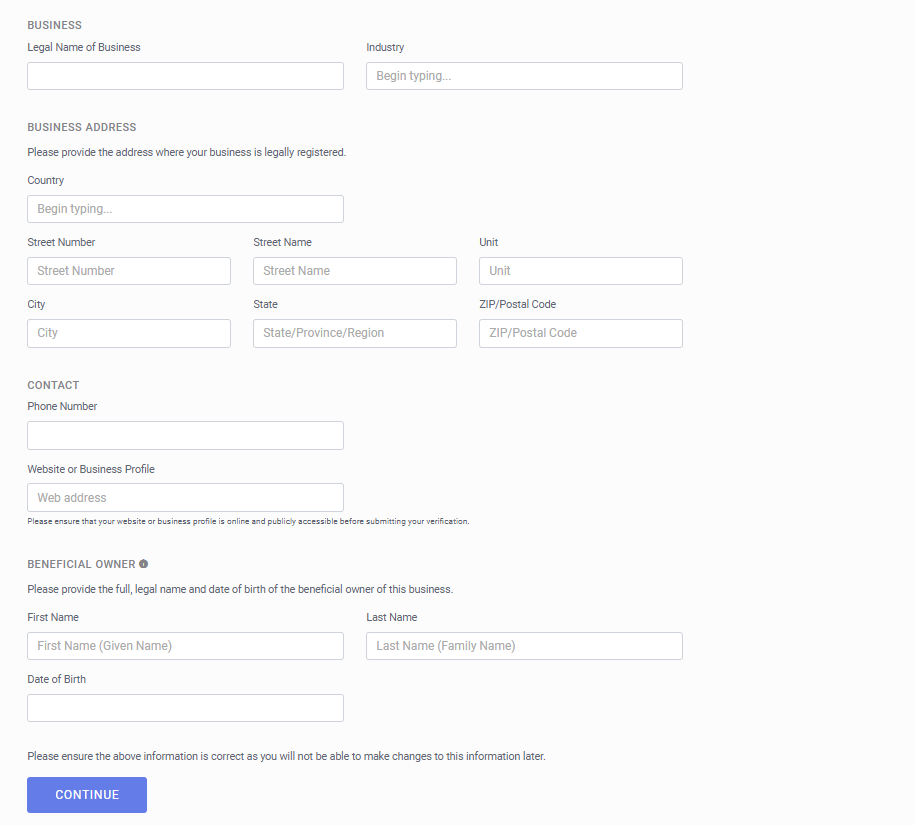 Add Settlement Information: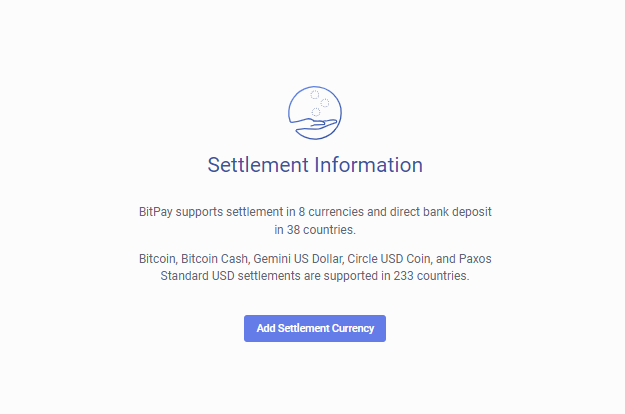 For an easier set up of BitPay, we recommend you open 2 tabs on your browser: one tab with your BitPay dashboard, and another tab with your WiziShop administration area. On WiziShop (second tab), head onto your BitPay module: Settings > Manage my payment options > BitPay, and keep it open.
Go back to the first tab, and in the side menu of your BitPay dashboard, go to the Payment Tools > Integration Resources > API Tokens: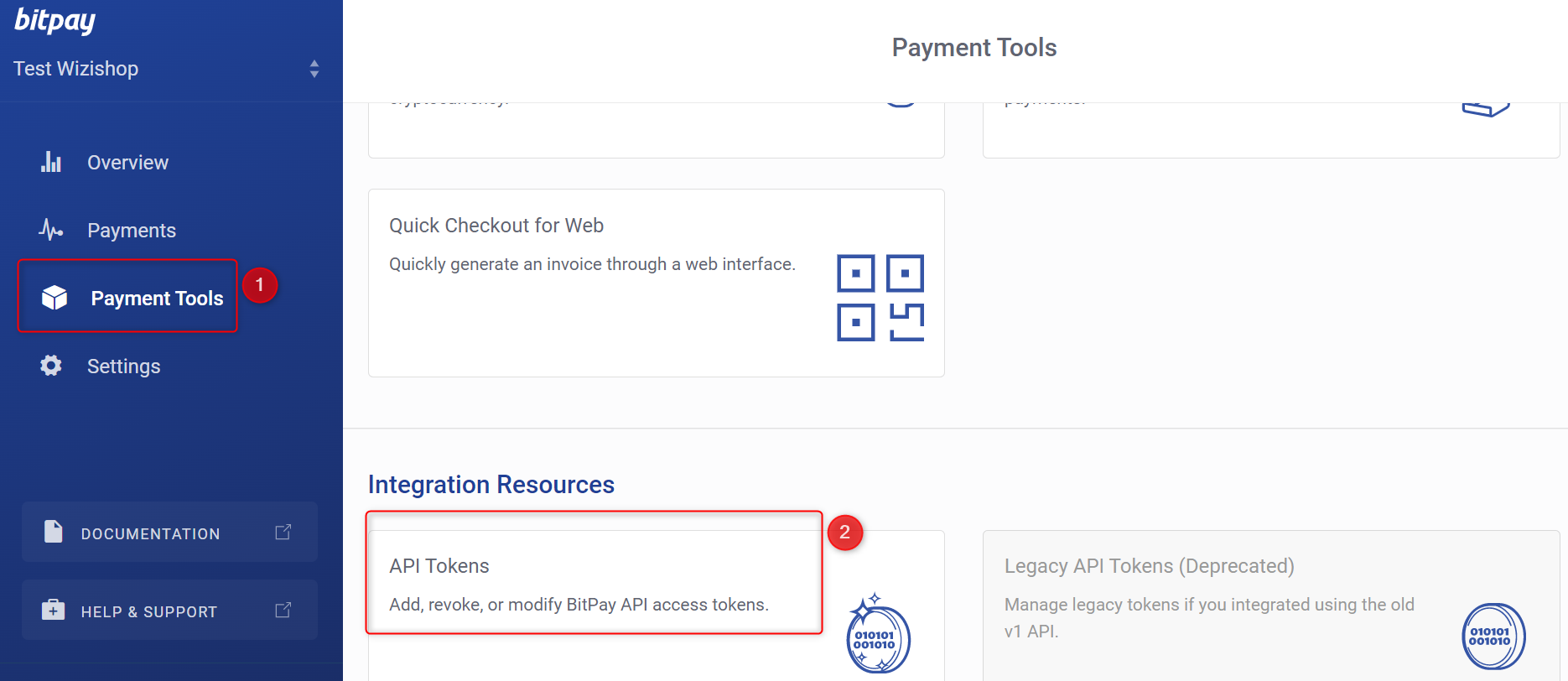 In the bottom right corner, click on Add New Token: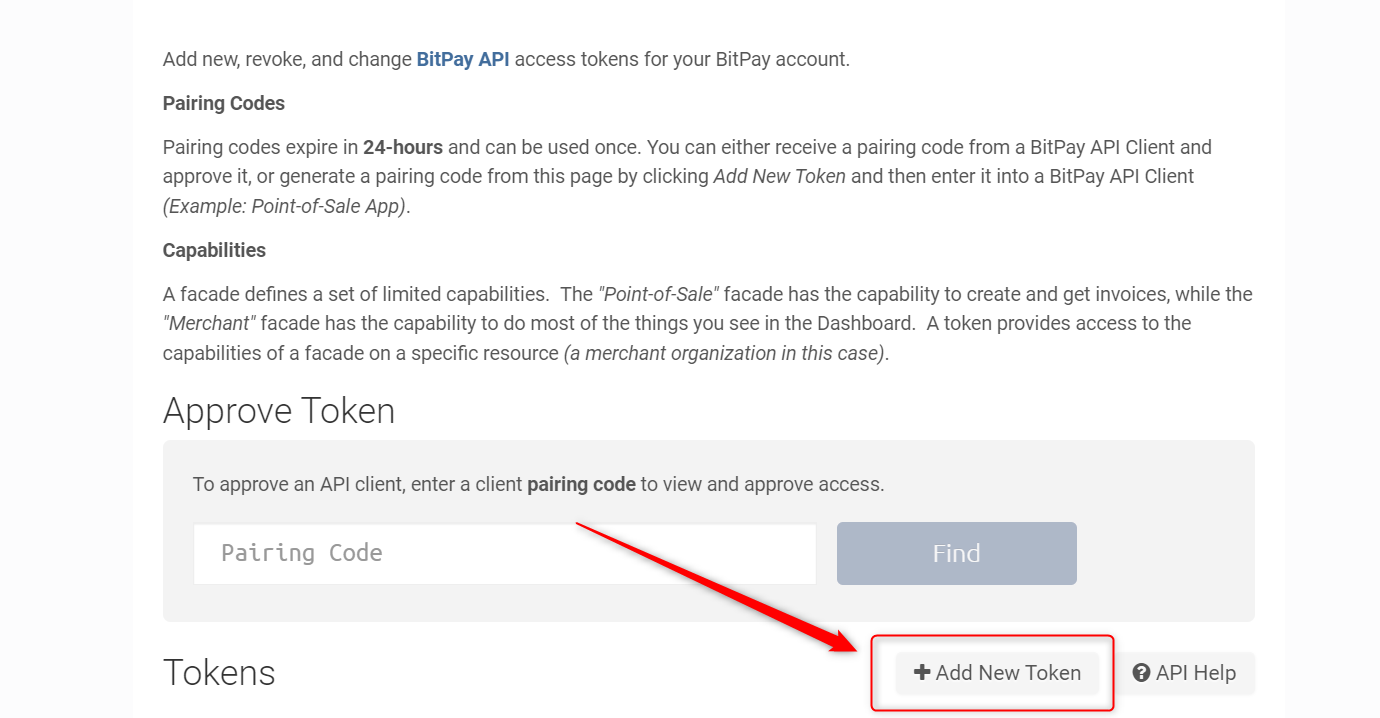 Give a name to your token (Wizishoptest or the name of your store), then click on Add Token: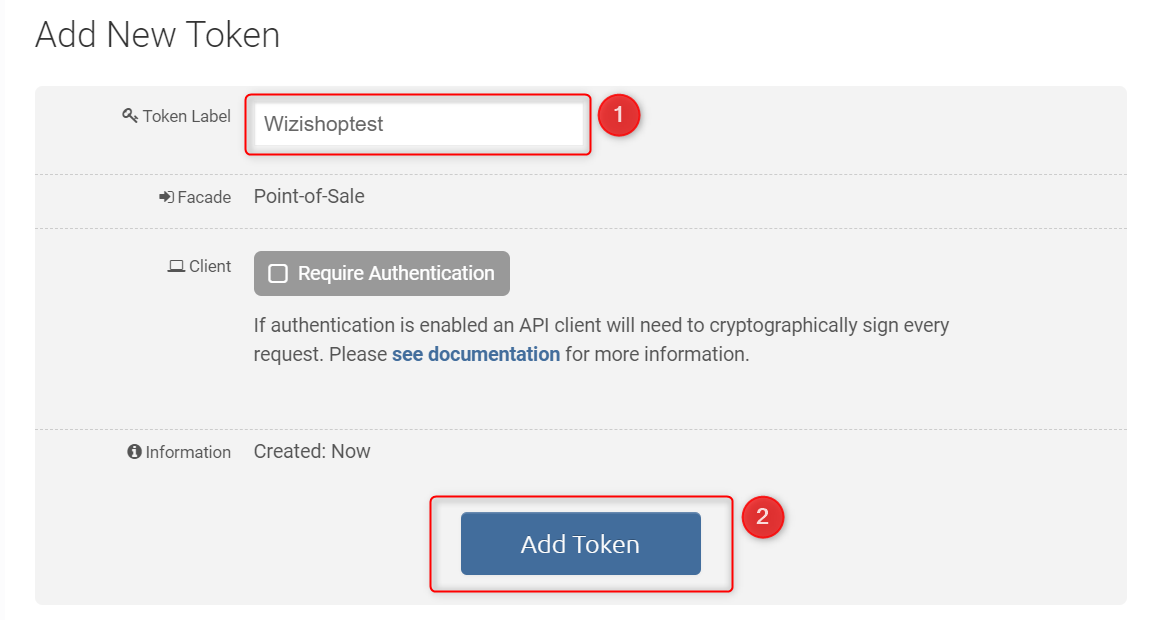 The generated token is then displayed. In the Information category, copy that generated Token: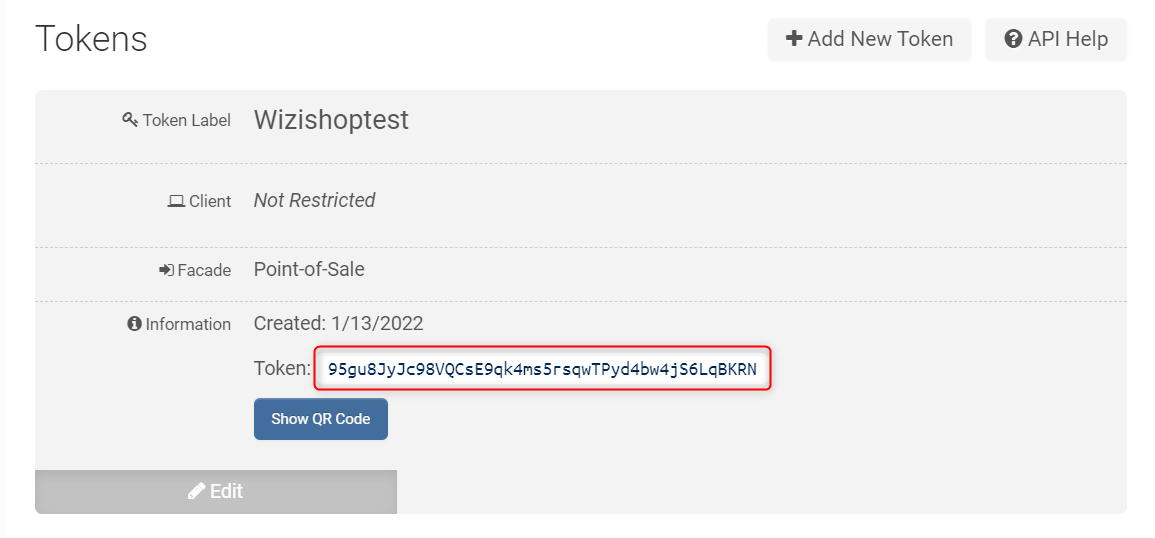 In your already opened WiziShop tab (second tab), paste the generated Token you have just copied: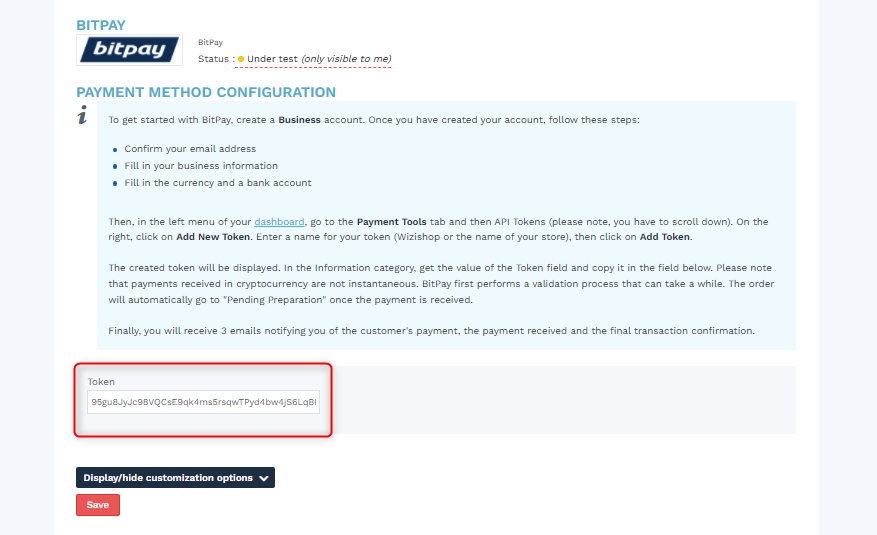 Once your module is Under test (visible only to me), you just have to switch it to Active (visible to all):

☝️

Good to know:
Payments received in cryptocurrency are not instantaneous.
BitPay first performs a validation process that can take a few minutes.
The order will automatically go to "Pending Preparation" once the payment is received.
Finally, you will receive 3 emails notifying you of the customer's payment, the payment received and the final transaction confirmation.
N.B: Carrying out payments with other wallets such as Coinbase, Metamask, Trustwallet is also possible on the BitPay platform.
👉 Which wallets are available on BitPay for payment?
💬 Feel free to contact your Business Coaches if you have any questions!