What makes WiziShop successful is you! Communicating regularly and efficiently with you is what allows us to meet your needs and provide you with the best tools to develop your business. This is why it is important for us to offer you simple ways to send us your suggestions for development.
To send us your suggestions and feedbacks, 3 solutions:
Here you can check WiziShop's roadmap, with all the features in progress, the features available soon and the features to come.
The Give Feedback section classifies the suggestions sent by our merchants by theme: Features, Payment, Delivery, SEO, Scripts & Integrations, API, Languages & Currencies, Training. You can vote for an existing suggestion (by clicking on the heart icon) and subscribe to it to follow its evolution, but also propose your own suggestion by clicking on the Submit button on the top right: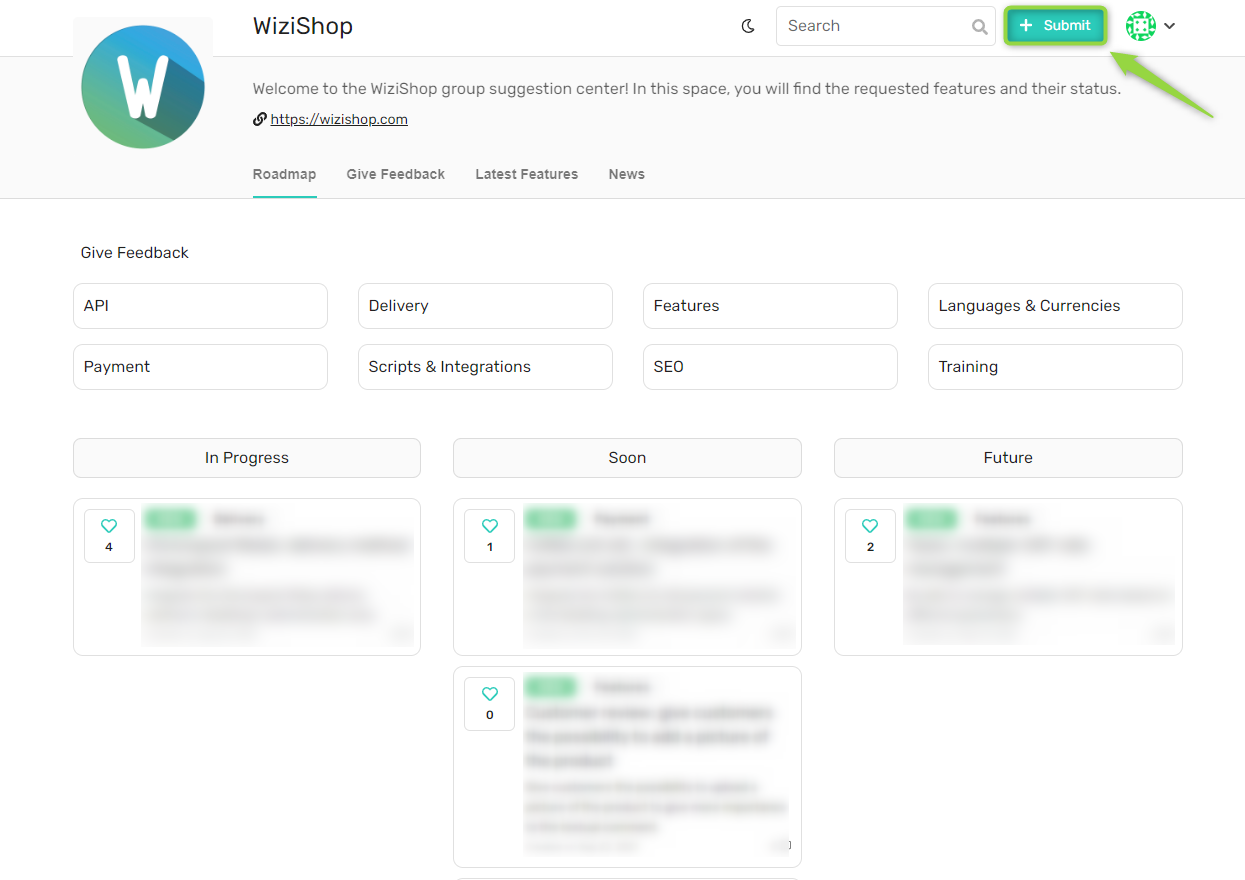 Detail the feature you need, and even add an attachment if necessary. You can also subscribe to the suggestion to follow its evolution: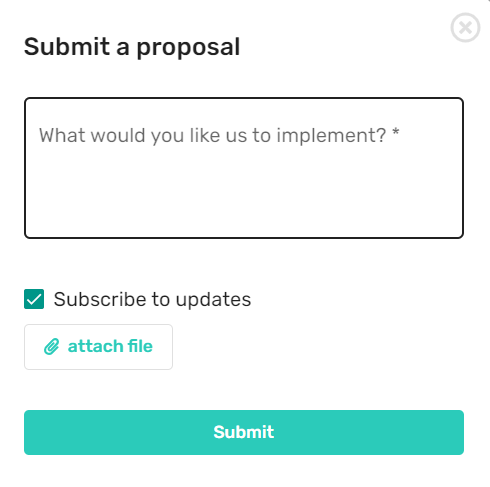 On the home page and the different sections of your administration area, a button allows you to directly access the roadmap at the bottom of the page: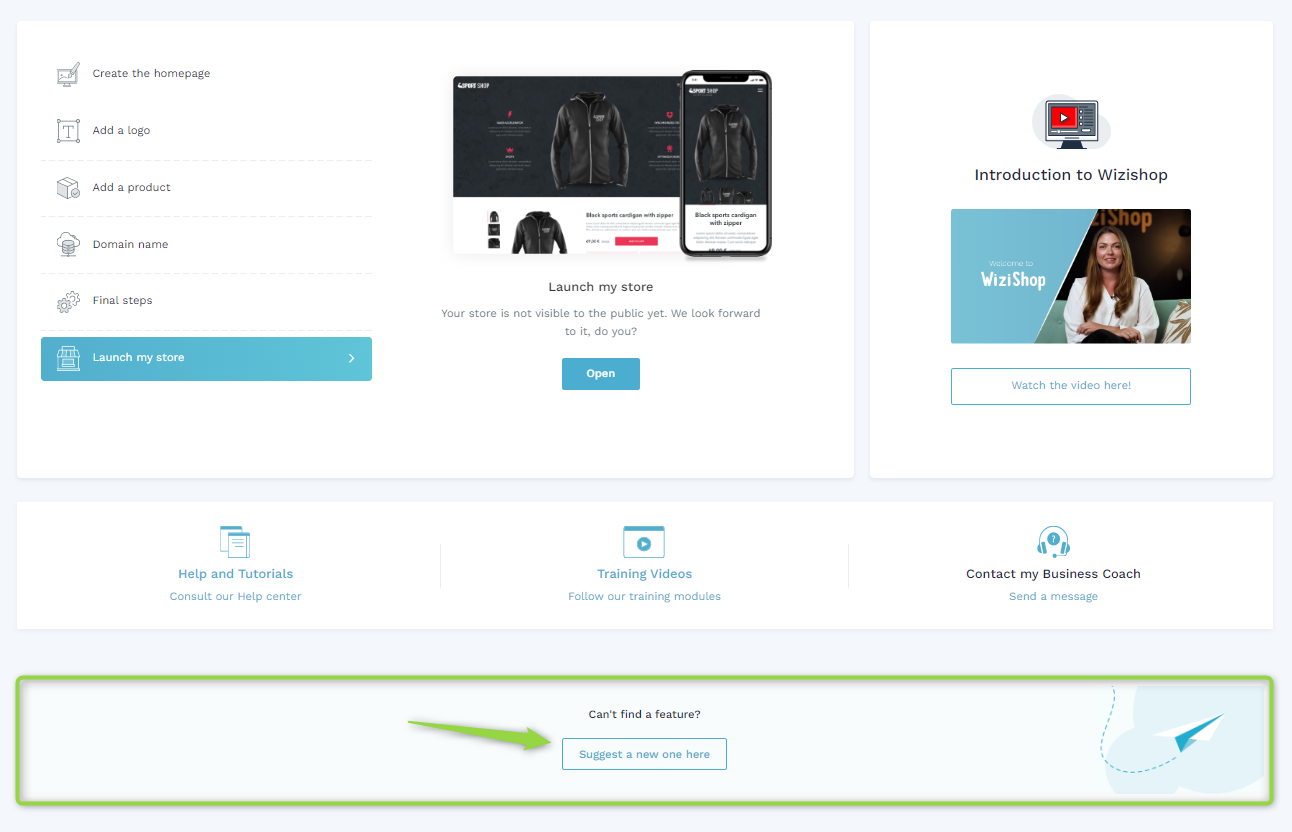 👉 The "Need help?" bubble.
From your administration area still, you can also send us your feedback directly in the chat bubble at the bottom right:
Either via the suggestion module in the chat window
Or by exchanging directly with the Business Coaches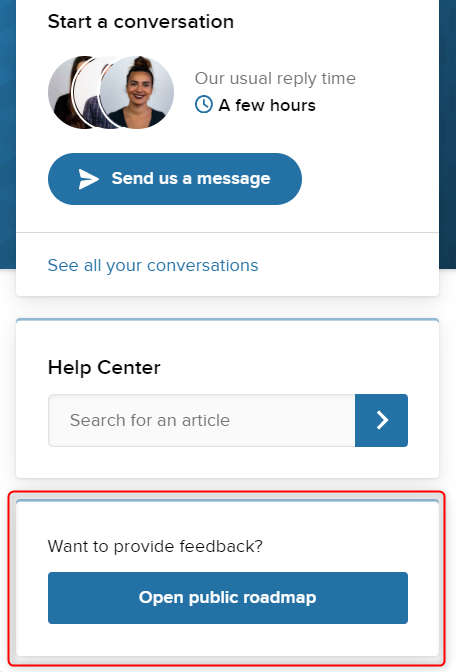 💬 Feel free to contact your Business Coaches if you have any questions about WiziShop features!