To access the different content designed to promote WiziShop Group's solutions to your community, go directly to the Promotion Tools section of your WiziShop Partners platform.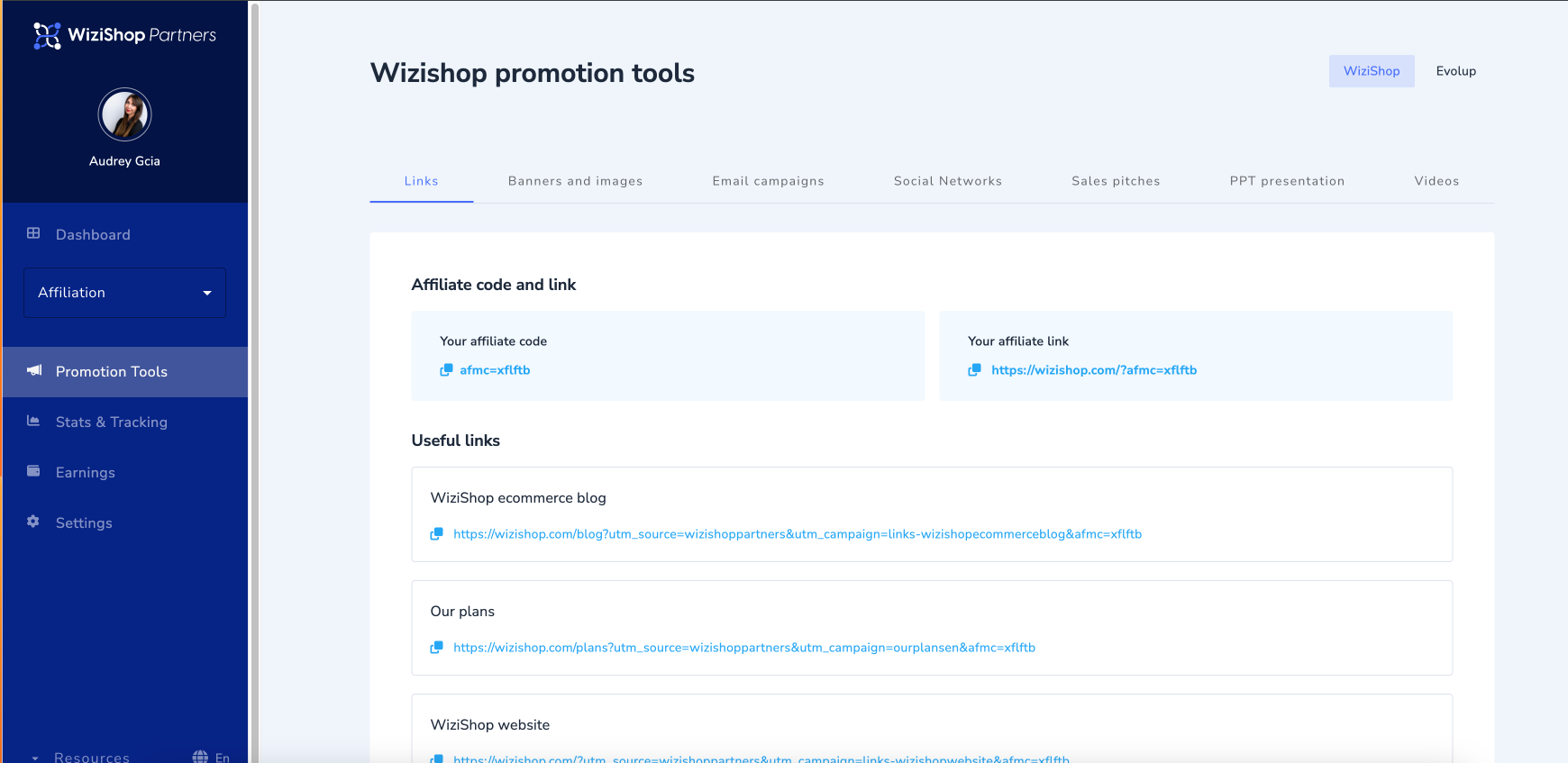 You will then have access to the various promotional tools at your disposal:
Useful links
Banners and Images
Emailing
Social networks
Sales pitches
PowerPoint presentation
Videos
Useful links
In this first tab, you will find the link, as well as the affiliation code specific to your account. When you click on your link, it is automatically copied so that you can easily paste it wherever you want.
In order for a customer to be linked to your account, he must use your affiliate link when creating his account on a WiziShop Group's solution.
In this tab, you will also be able to access useful promotion and information links to communicate about WiziShop Group's solutions, as well as our latest blog posts.
Banners and Images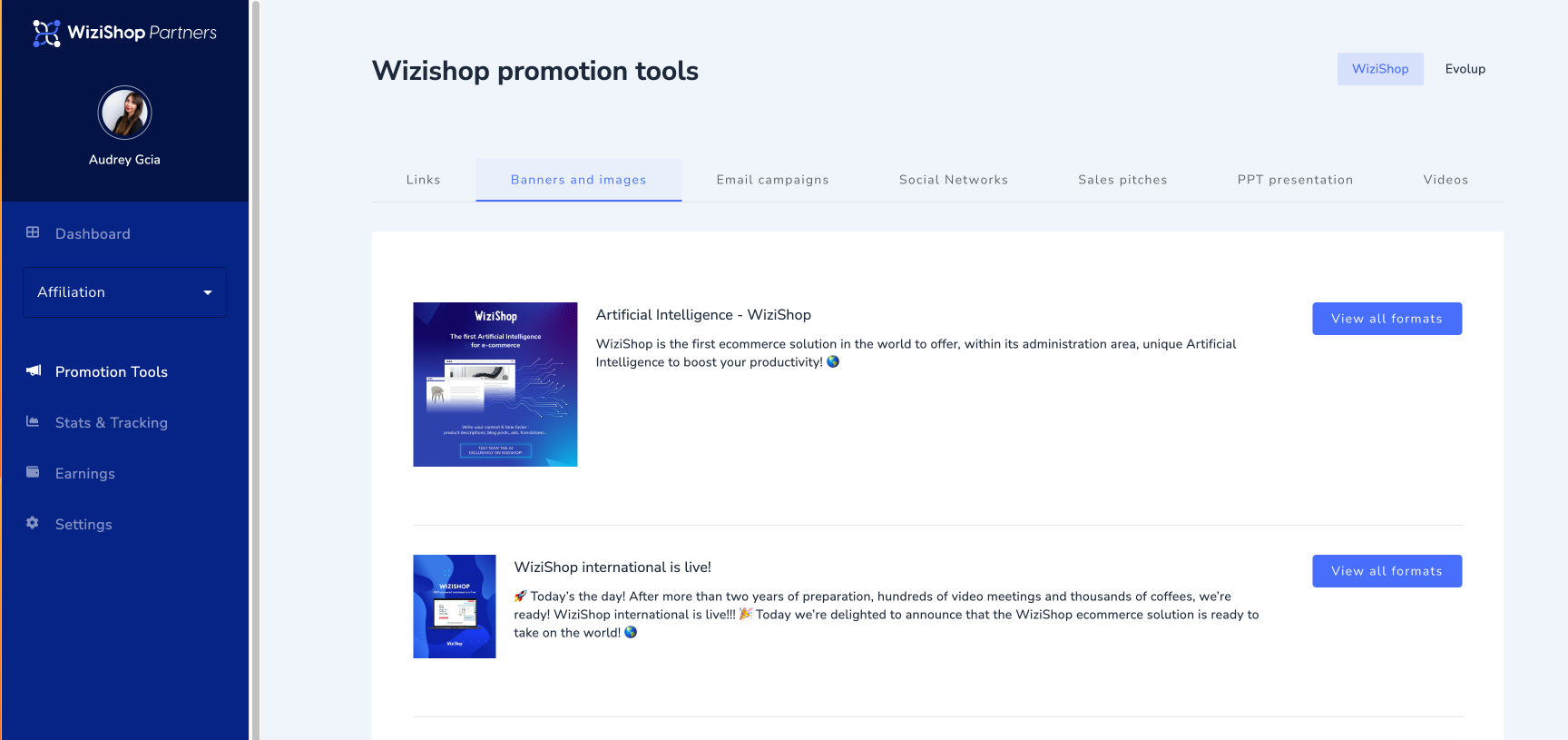 Via this tab, you will be able to get our banners and images, in desktop and mobile formats, to communicate with your community.
To do so, you just have to :
Click on the button "See the different formats".
The different formats are indicated just below each image.


4. By hovering over the desired image, you can :
download the image (by clicking on the blue icon)
copy the source code (by clicking on the green icon).
Email campaigns
This is where you will find the standard emails to use to communicate about our exclusive offers.
To retrieve the content of an email, you just have to click on the "Copy text" button.
Social Networks
This is the tab where you can find a selection of sample posts ready to be published on your social networks.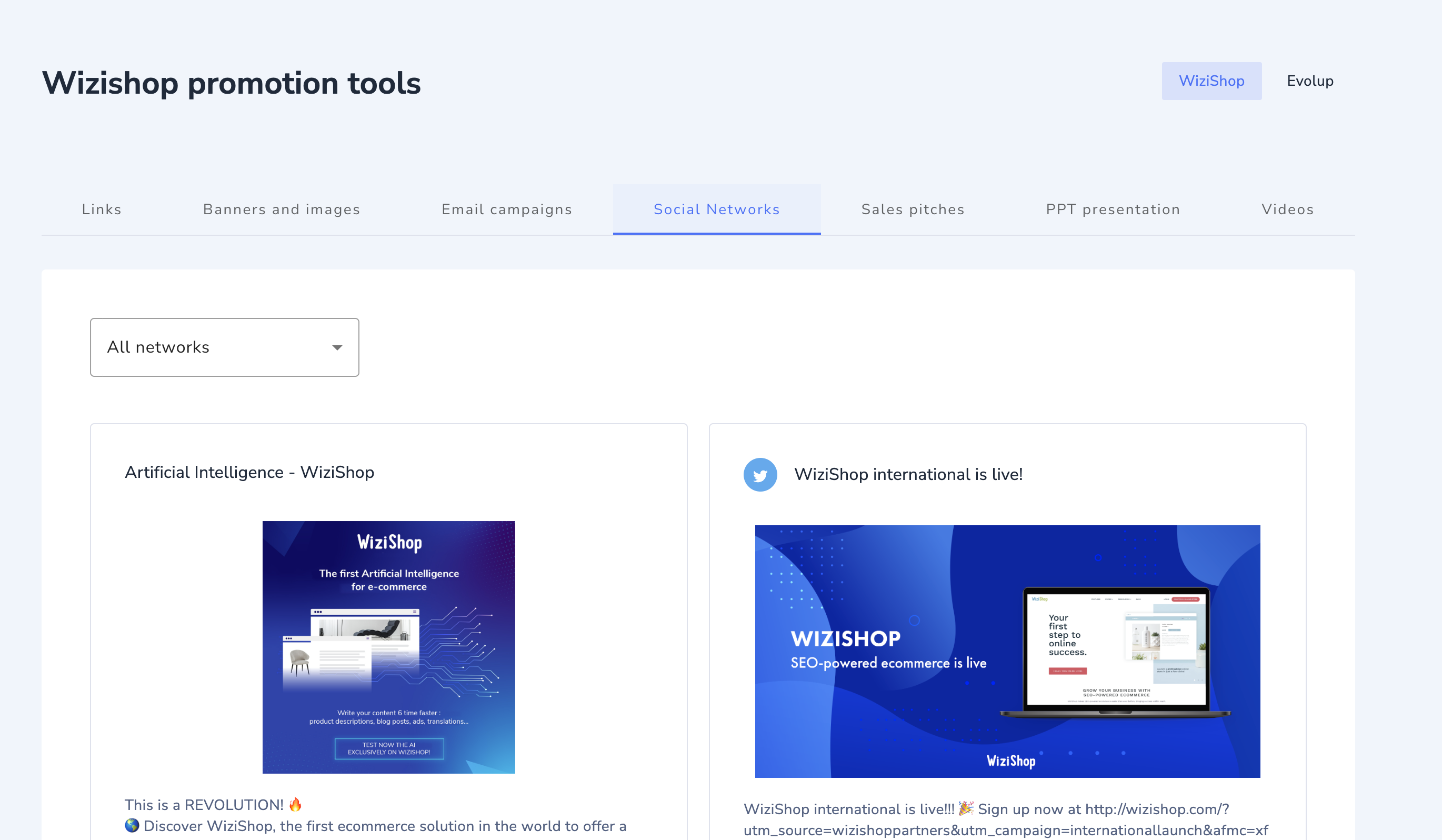 You will be able to filter by the social network you want to publish your post on: Facebook, Twitter or Instagram.
To use these sample posts on your own social networks, nothing could be easier:
1. Click on this "Upload Image" button to save the visual of the post
2. Then, copy the content of the post by clicking on "Copy text".
Sales pitches
Under this heading, you will find the sales pitches that you can use to promote WiziShop. These are the main arguments to put forward to communicate with your community.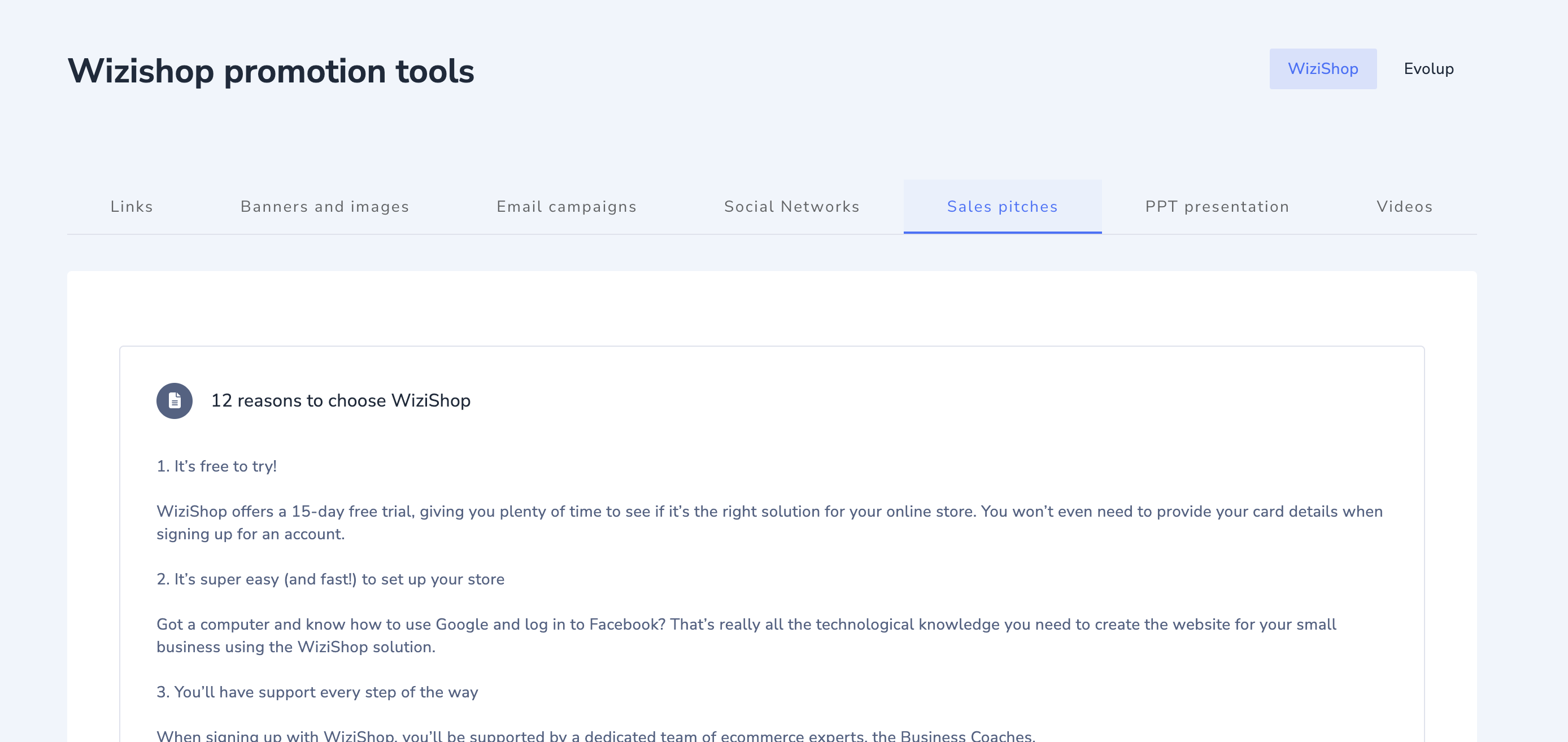 To retrieve the content of the argument, simply click on the "Copy text" button, then paste it into the desired space.
PowerPoint presentation
We also provide you with informative and comprehensive presentations via this tab. To download a presentation, simply click on the "Download Presentation" button.

Videos
Under this last tab, you will find videos that you can share wherever you want, simply by retrieving the HTML code.