The optimization of your sales funnel must first take place at the level of your product page, since it is the very first step of the ordering process for your customer.
On WiziShop, some options will allow you to make browsing from the product to the shopping cart as easy as possible, thus increasing your chances of conversion.
To customize these options, go to the Configuration > Settings > Store settings.
In the "Product page" tab, the first three sections will allow you to enable/disable certain options:
"Continue shopping" window - "Finalize order"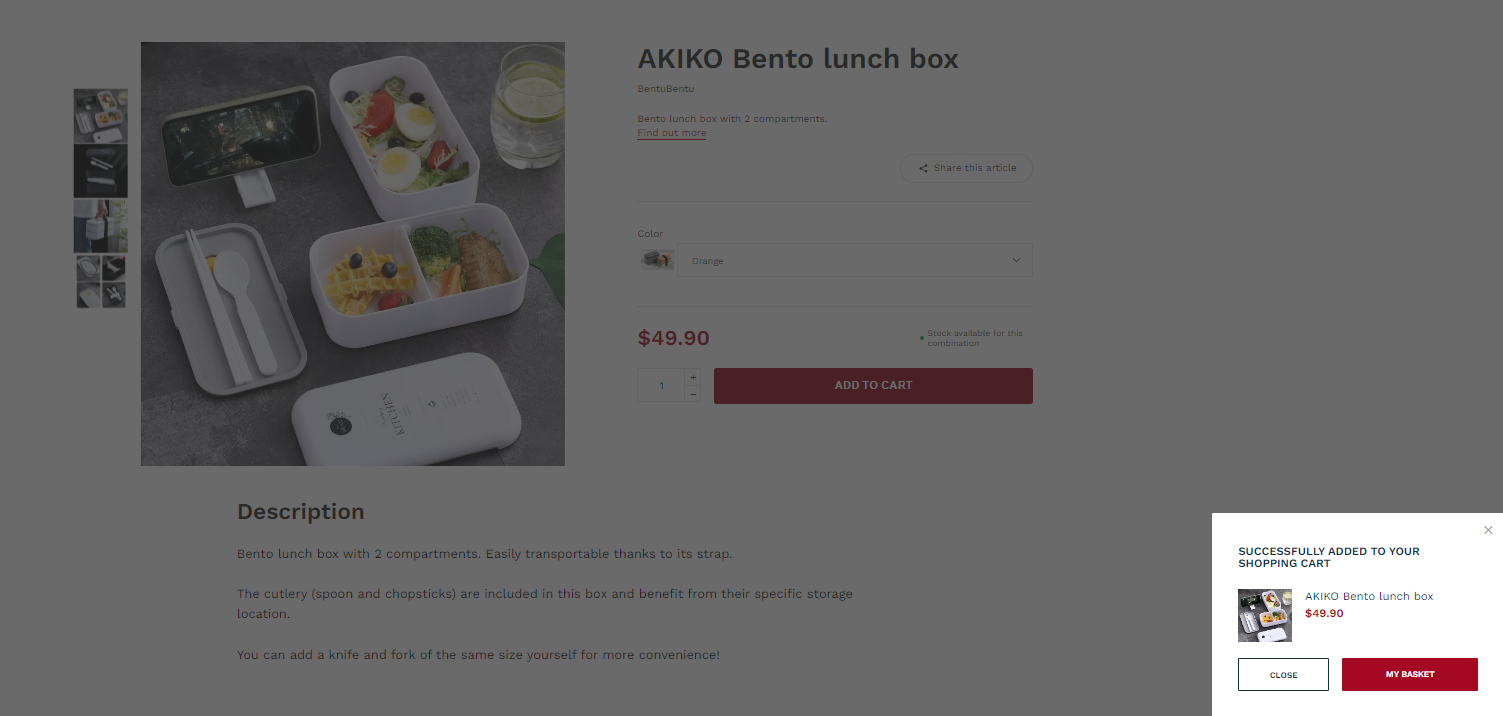 If you enable this option, a pop-up will open when you click on the "Add to cart" button and allow your visitor to choose between continuing shopping or validating their shopping cart. It will appear as soon as a product is added to the shopping cart.

"Product summary" floating banner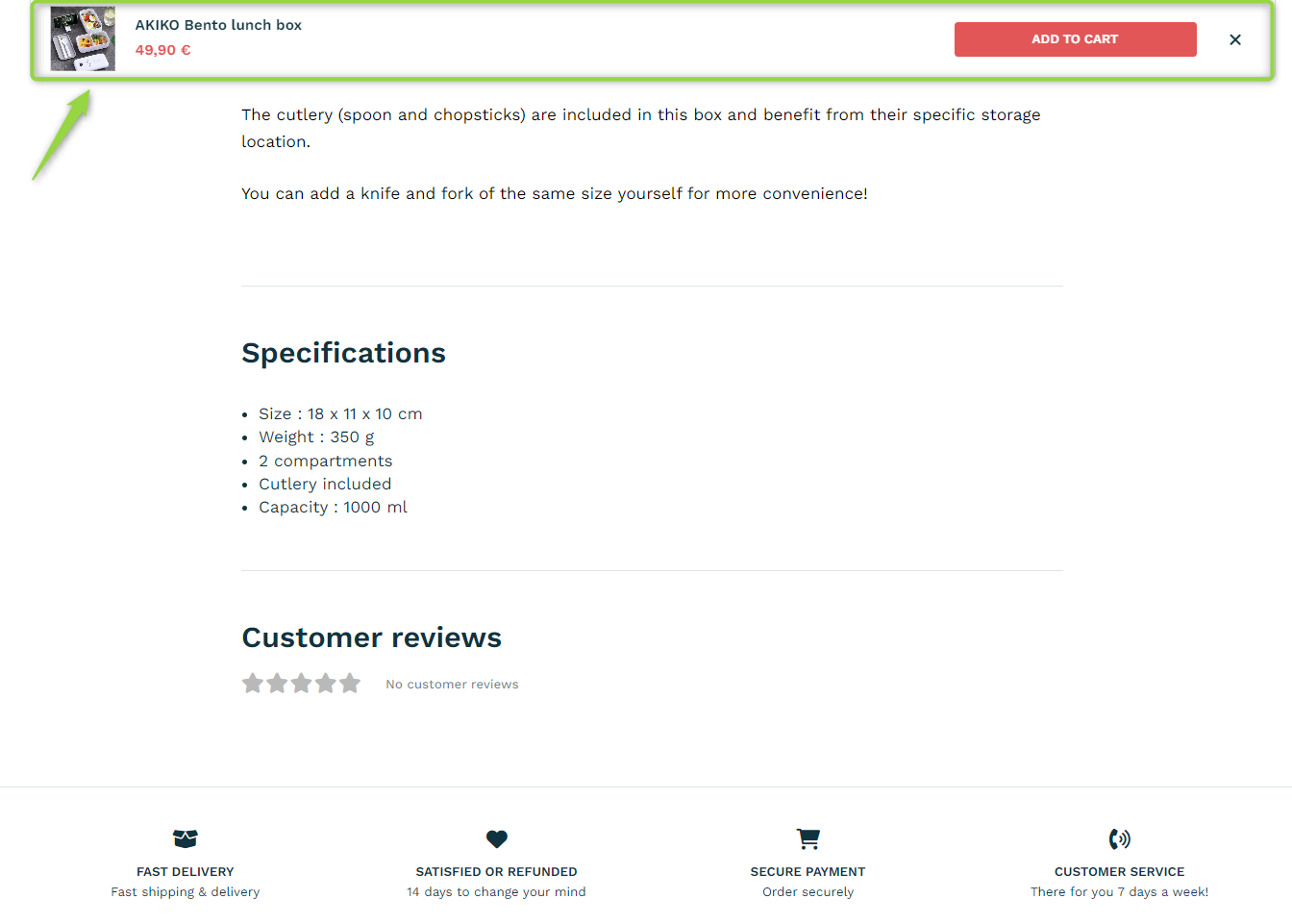 The floating banner serves as a visual aid when scrolling down on product page. It displays the photo and the price of your product, and allows you to add it to the shopping cart directly. It is triggered when your visitor scrolls down your product page.
Allow the customer to select the "Product quantity" to be added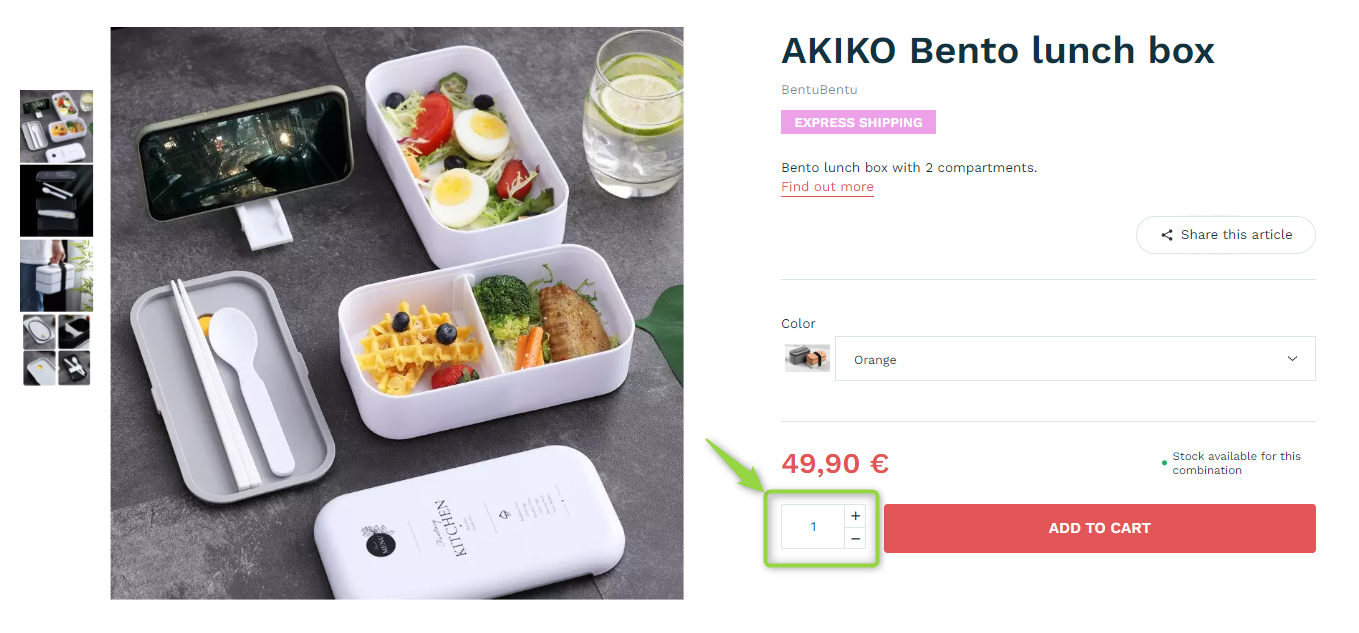 This option allows your customers to select the quantity of a product to add when placing it in the shopping cart.

💬 Don't hesitate to contact your Business Coaches if you have any questions!