Verified Reviews is a solution specialized in the collection of customer reviews. It allows you to collect customer ratings and reviews on your products and services. Verified Reviews acts as a trusted third party for your visitors.
Setting up Verified Reviews
To activate the Verified Reviews service on your store, go to the solution's website to sign up. Fill in the registration form (making sure to select "WiziShop" in the Your e-commerce solution section), then click on Submit: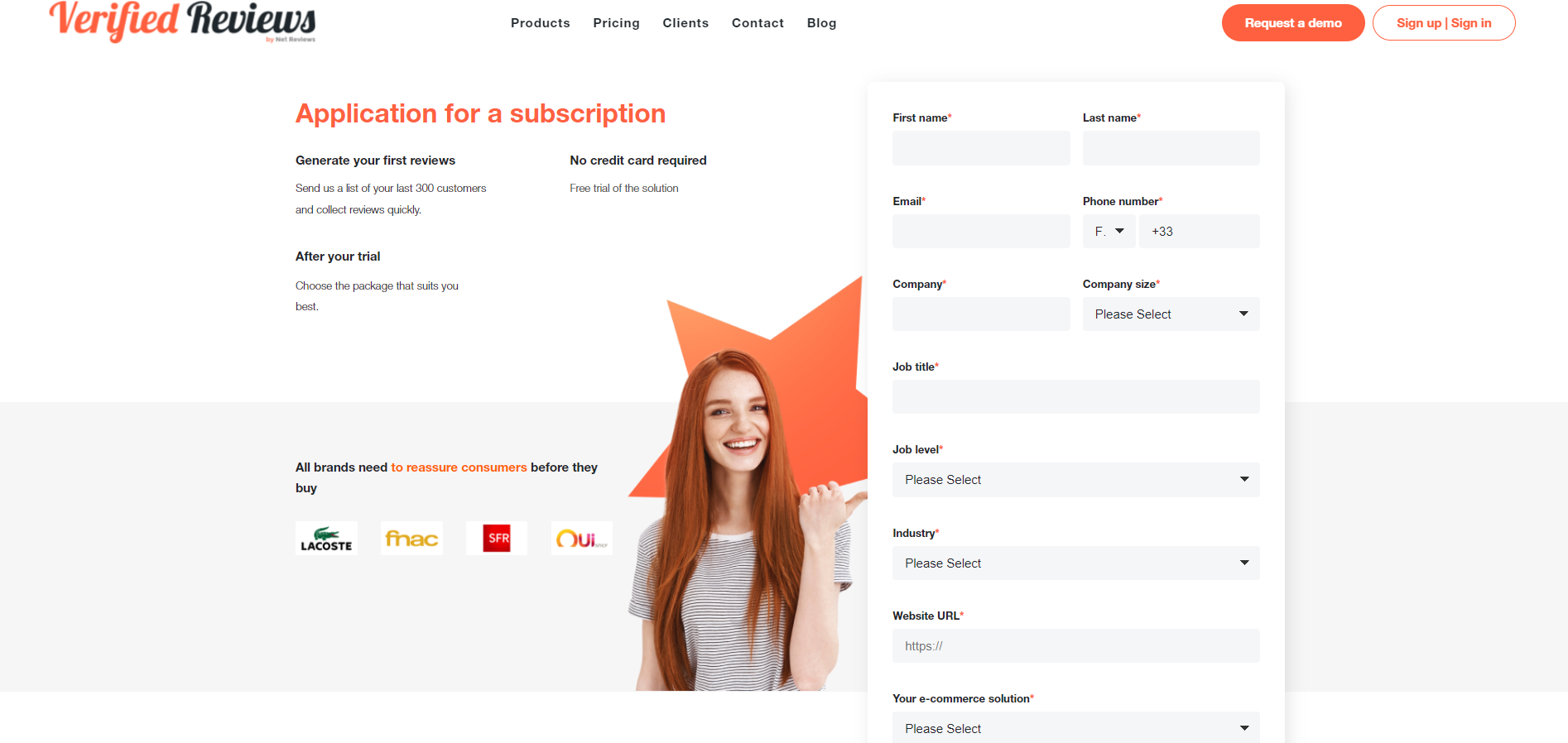 Your sign-up request is now sent. You just have to wait for the Verified Reviews services to contact you.
Once your request is accepted, you will be able to access your account and retrieve your site ID and your private key (don't hesitate to contact Verified Reviews support if you need help to retrieve them). Then go to Settings (cogwheel) > Tags & External Services. In the Verified Reviews module, click on the Activate the service:

Paste your site ID and your private key in the dedicated fields, and set the delay for sending your review collection emails:

In order to quickly collect your first reviews, Verified Reviews offers to export your already completed orders to send a review request to your existing customers. Click on Export Orders to generate a file in your background tasks :

Then import this file into your Verified Reviews dashboard (feel free to ask their support to do this import for you).
The reviews collected will be automatically imported into your store. The reviews collected for your new orders will then be imported once a day from Verified Reviews.
Display the Verified Reviews widget on your store
The floating Verified Reviews widget allows you to display your overall average rating on your store to highlight the quality of your service: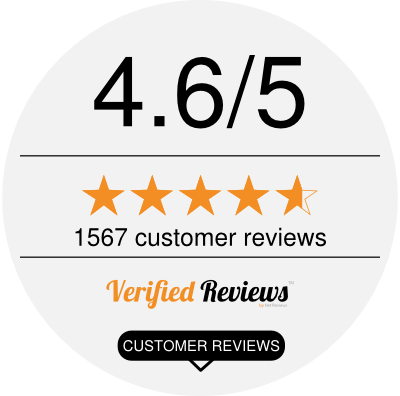 To display the widget on your store, you will need to add a few lines of code to your Verified Reviews module. To retrieve your lines of code, go to the dedicated section of your Verified Reviews dashboard (feel free to contact Verified Reviews support if you need help). Copy the code and paste it in the Widget section of your Verified Reviews module on WiziShop :

Please note: You must have collected at least 3 store reviews in order to generate your first widget, these reviews are required to calculate the average rating of your site.

💬 Do not hesitate to contact your Business Coaches if you have any questions!