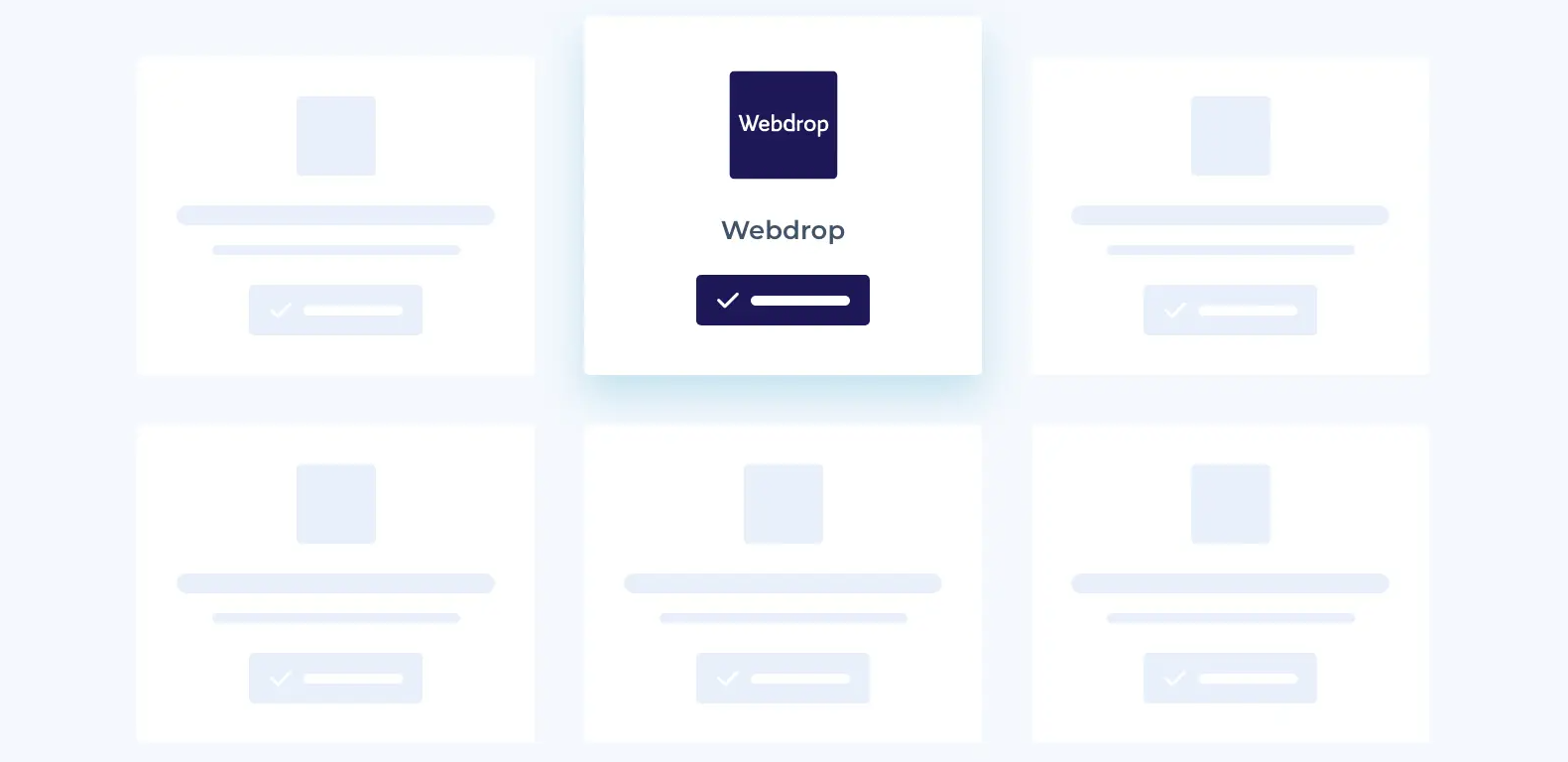 ⚠️ Watch Out
Some services of the Webdrop solution are only available in French. Working with this supplier will require some proficiency in French.
Where is Webdrop based?
Webdrop is a French sourcing platform, based in Paris.
What types of products feature in Webdrop's catalog?
Webdrop centralizes several French and European suppliers. Its product niches are therefore very varied, and include jewelry, decoration, cosmetics, clothing, accessories, adult products, and so on.
Can I sell the brand products that Webdrop offers for sale?
Subscribing to Webdrop will enable you to obtain the licences required to sell the brand products available on Webdrop.
Do I need to pay a subscription fee to work with Webdrop?
A monthly subscription will be required to import products.
Webdrop offers a free 14-day trial to try out the platform, with a limit of 50 imported products. You could make your first sales during this trial period.
What are the delivery times?
Webdrop's delivery times vary between 2 and 5 business days depending on the supplier and carrier selected.
👉 Stock and Delivery: Webdrop
How do I import Webdrop products on to my store?
You can import products from Webdrop's catalog from the platform. Unlike other Dropizi suppliers, you do not need the Chrome Dropizi extension to import and sell your Webdrop products.
👉 Import my products from Webdrop
Why is DropiziRank not on Webdrop?
DropiziRank is only available on AliExpress. A Webdrop is not a marketplace, it does not work in the same way as AliExpress (different controls, paid subscription system, chosen products). The criteria taken into account in the DropiziRank ranking (number of orders placed with the supplier, its average delivery times, the customer reviews for both the supplier and product ordered) are of little relevance on Webdrop, which only works with high-quality suppliers.
How do I contact Webdrop's customer services?
Webdrop's customer services team may be contacted using a chat bubble, on the bottom right of your Webdrop area, for any queries relating to the suppliers or how the platform works.
You can also contact technical support by completing the provided form. Please also refer to the Webdrop FAQ.

💬 Feel free to contact your Business Coaches should you have any questions!