Some services of the Webdrop solution are only available in French. Working with this supplier will require some proficiency in French.
Stock

The product stock quantities are entered on each product page, as well as on the product lists: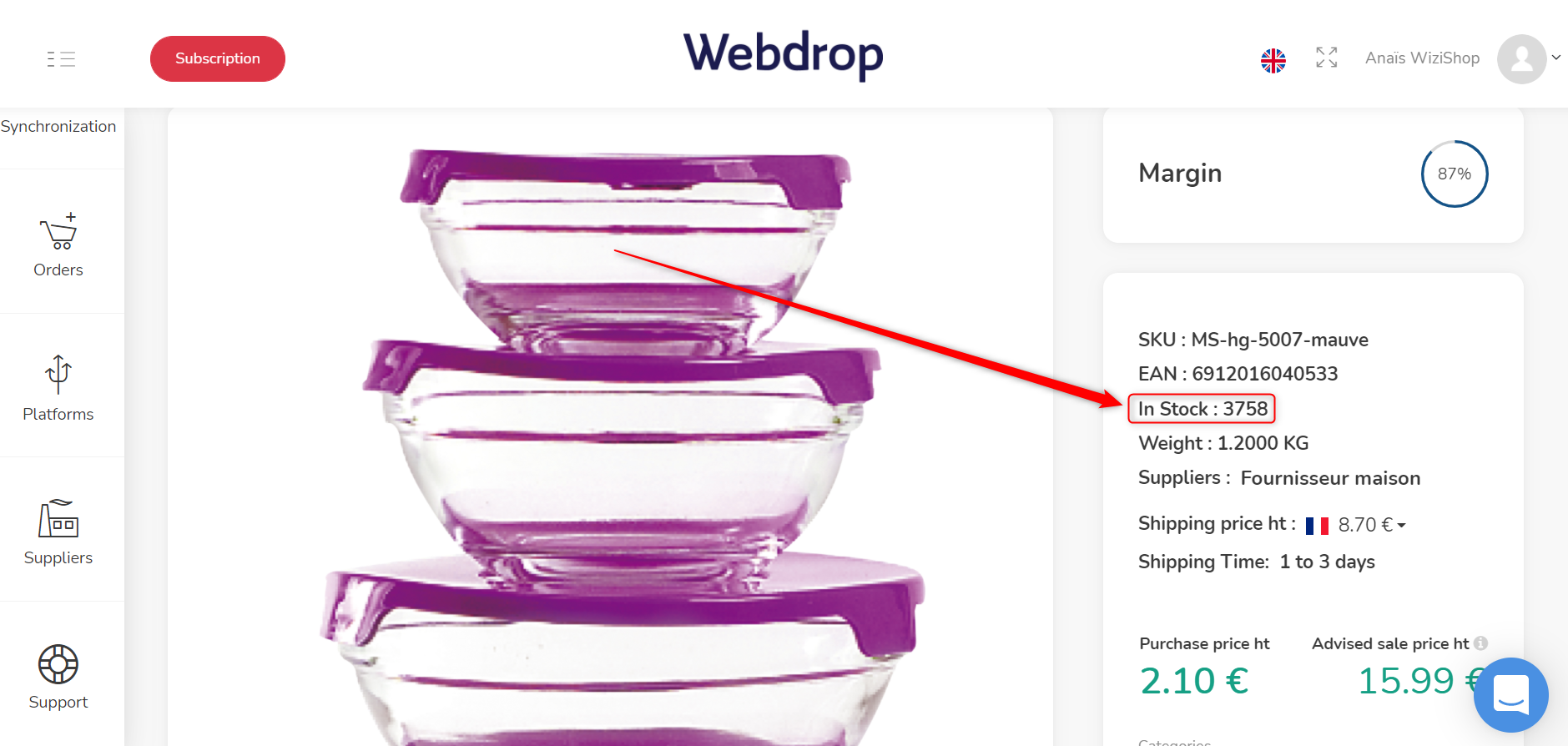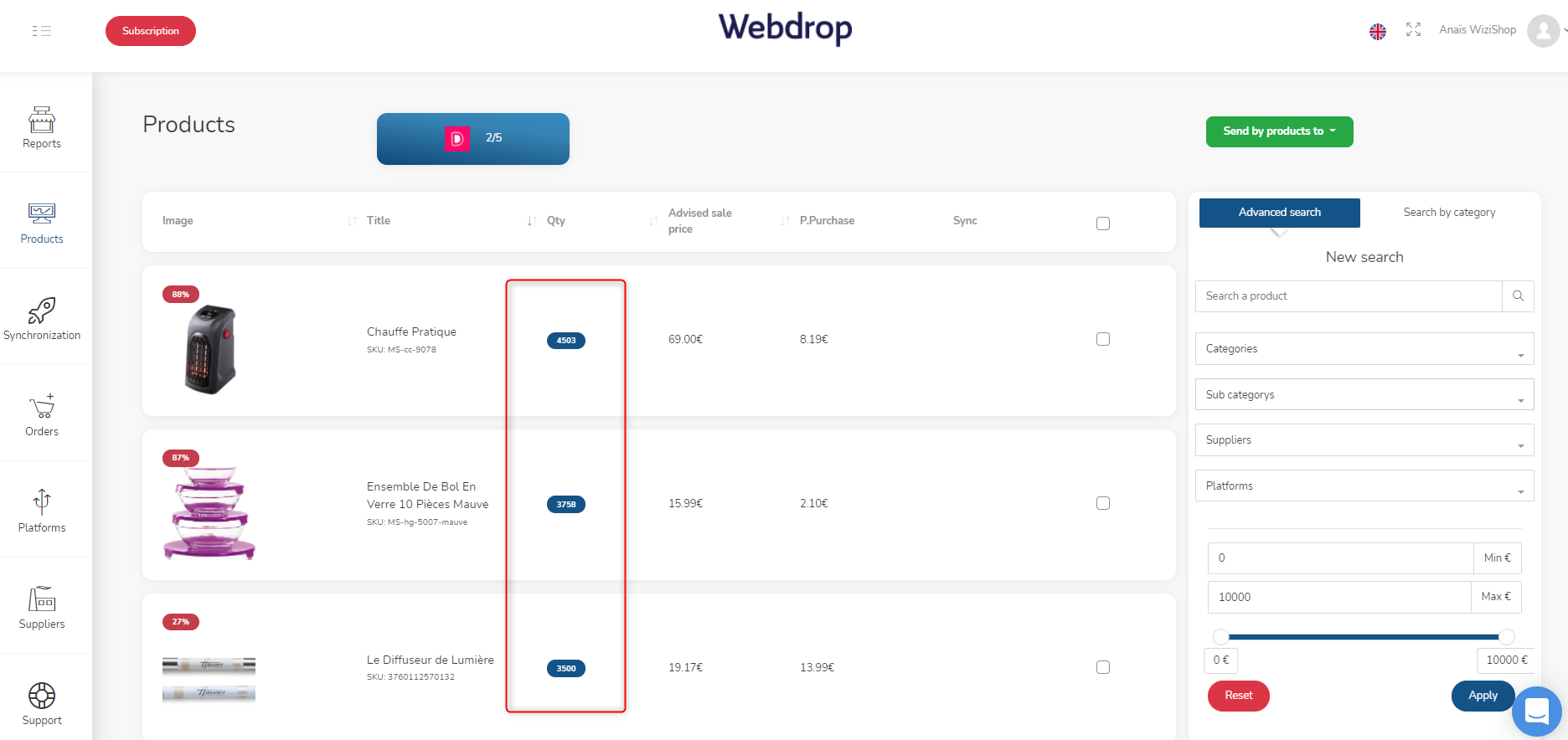 Webdrop's stock and your store's stock are automatically synchronized, irrespective of your chosen subscription. This is carried out overnight, every day.
Delivery

How do I find out about delivery times and charges?

The delivery times and the applicable charges are indicated on each product page: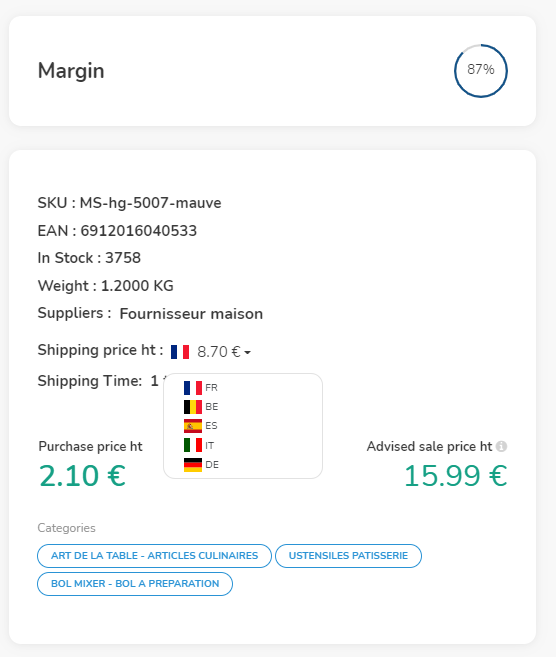 The delivery times and average shipping costs are also indicated on each supplier's page: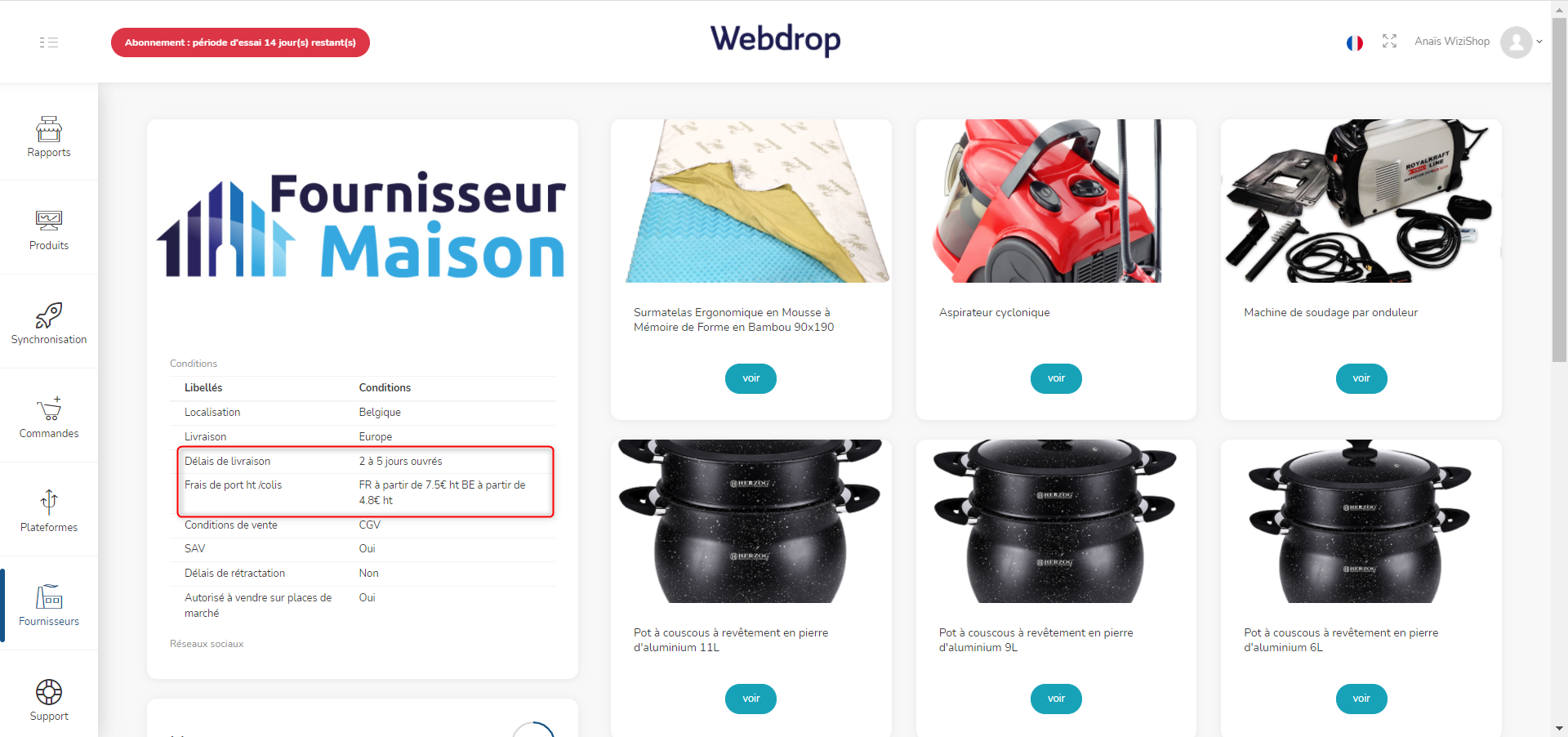 ☝️ Note: if you place an order with two different suppliers, the delivery fees will be combined.

How do I reproduce these delivery methods on my store?

This tutorial explains how to set up your delivery methods on Dropshipping:
👉 Dropizi: Delivery

How long does it take to prepare and ship an order on Webdrop?

Webdrop's delivery times vary between 2 to 5 business days depending on the supplier selected.

Can I obtain the tracking number for the parcels that have been dispatched?

The carrier will indicate your order tracking number directly in your list of orders.

Will my clients know that the product has been shipped by Webdrop?

No, Webdrop suppliers use plain packaging. Only suppliers such as Perlinéa and Fabos stamp their name on the parcel. Please refer to Webdrop's FAQ to find out more.

Can I stamp my logo/brand on the parcels?

It is not possible to stamp your logo or personalize your products' packaging.

How do I contact Webdrop's customer services?

You can contact Webdrop's customer services using the online chat on the bottom right of your Webdrop area, for all queries about how Webdrop works and the suppliers: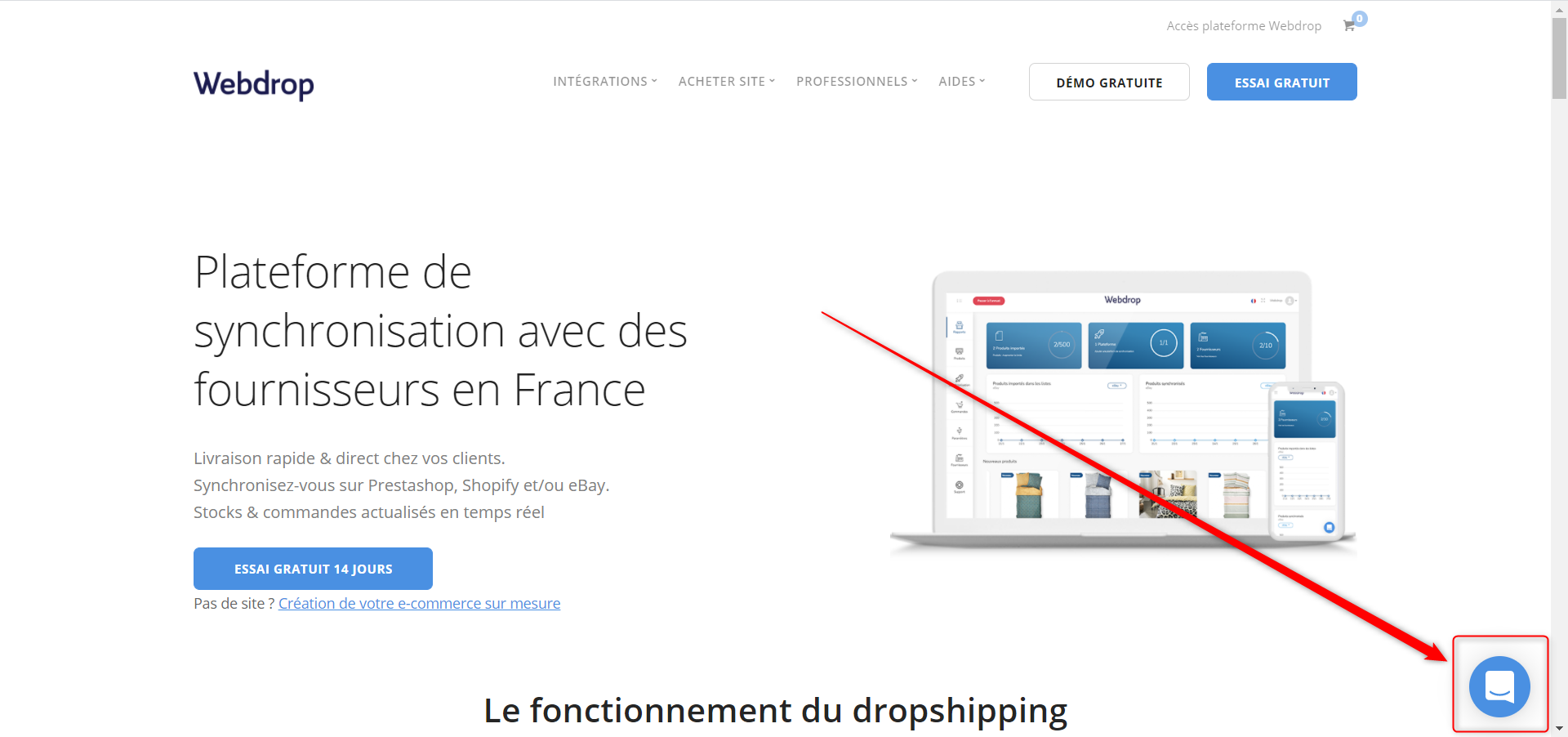 You can also contact technical support by completing the provided form. Please do not hesitate to refer to Webdrop's FAQ.

💬 Please do not hesitate to contact your Business Coaches should you have any questions!