Google Tag Manager is a tool that allows you to collect numerous useful data for the development of your marketing strategy. If you are using Google Analytics, you already have access to various information: traffic sources, average visit length, number of page views, bounce rate, etc.
Google Tag Manager goes further and allows you to understand your clients' behavior on your store. It allows you to collect data such as:
CTA buttons clicked by visitors
Newsletter subscriptions
Products added to the cart
Products removed from the cart
Scroll depth on the page (where did your visitor stop?)
Abandoned carts
Video start and playback time
Etc.
👉 Do not hesitate to read the Google documentation that will provide you some useful tips to get started.

Create my Google Tag Manager account

To start using Google Tag Manager you should create an account or use an existing account on tagmanager.google.com. A container is created by default. You can create additional containers in each account.

Connect my Google Tag Manager account to my store

When your account is created, you can link it to your WiziShop store. In your Tag Manager interface, click on the tab Workspace in the top left corner then search for your container's ID in the top right corner. It appears as"GTM-XXXXX":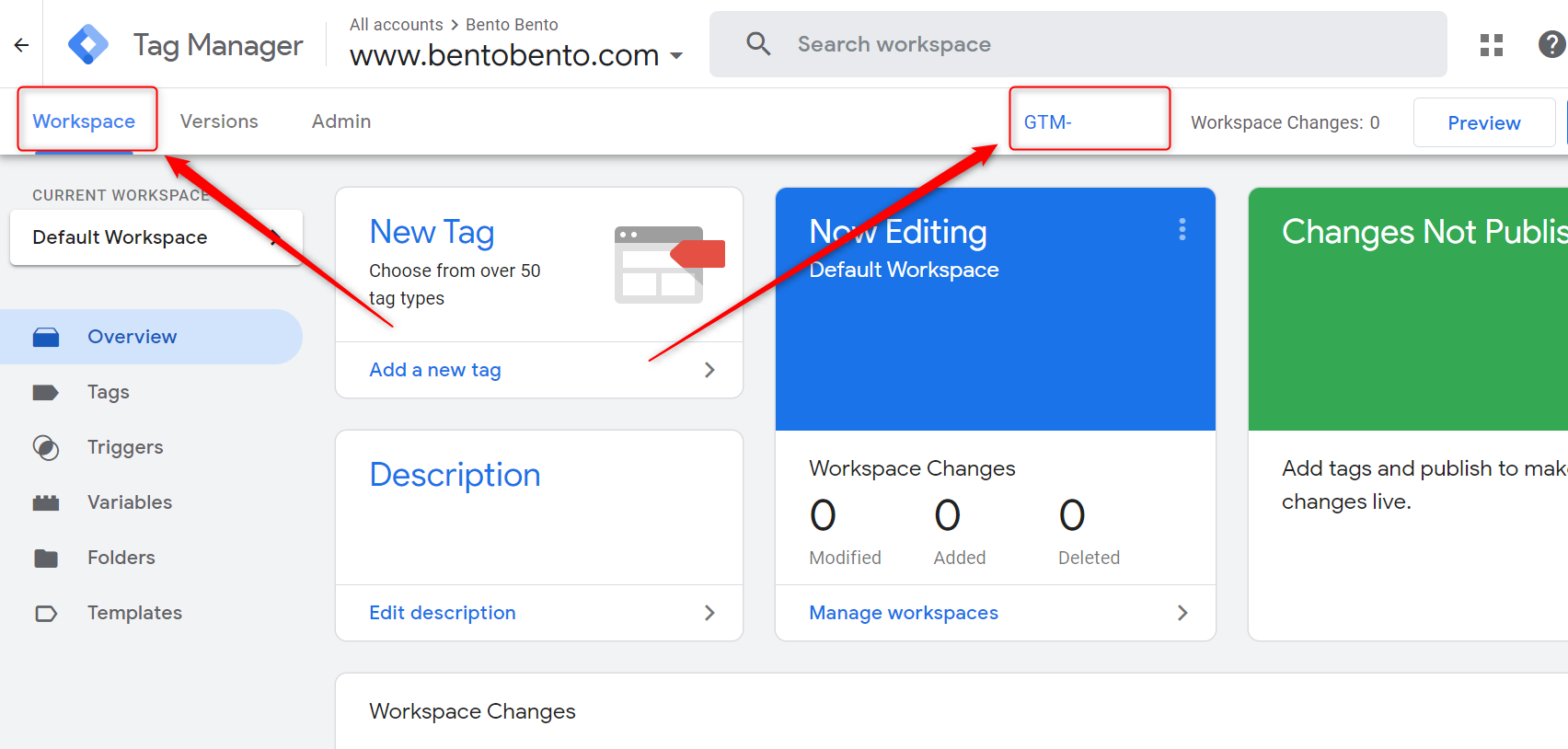 Click on the container's ID to display the two code extracts to be installed on your store. Copy the two code extracts in your clipboard: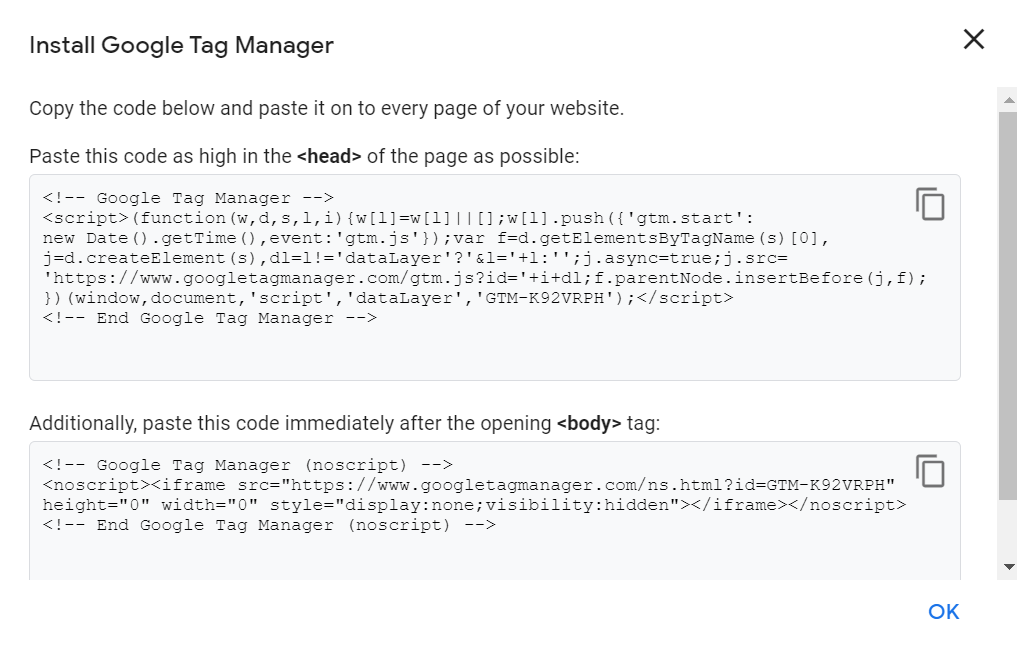 Go to the section Settings > Tags & External services in your Wizishop administration space, Scripts Free. Paste your two scripts as detailed below: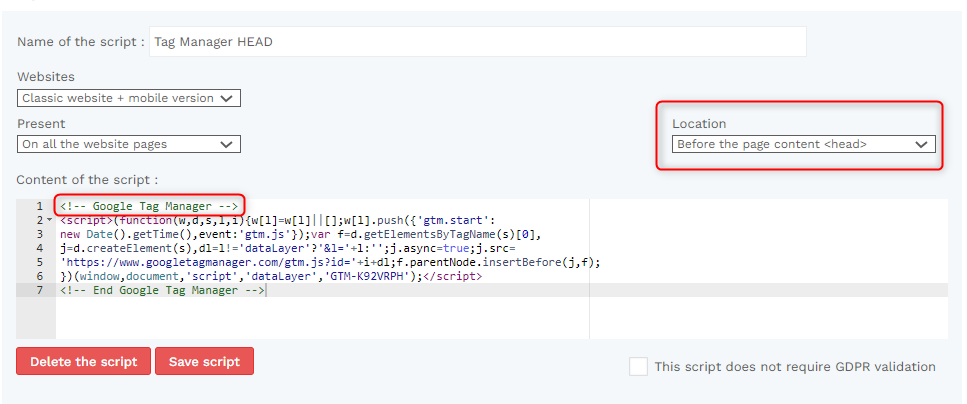 Your Google Tag Manager should be present on all your website versions, classical and mobile, on all the website pages, before the content of <head>.
Your Google Tag Manager (noscript) should be present on all your website versions, on all the website pages and at the beginning of <body>.

When your scripts are set up, you can start collecting data and view them on Google Analytics or any other tracking system linked to your Tag Manager !

💬 Feel free to contact your Business Coaches if you have any questions!