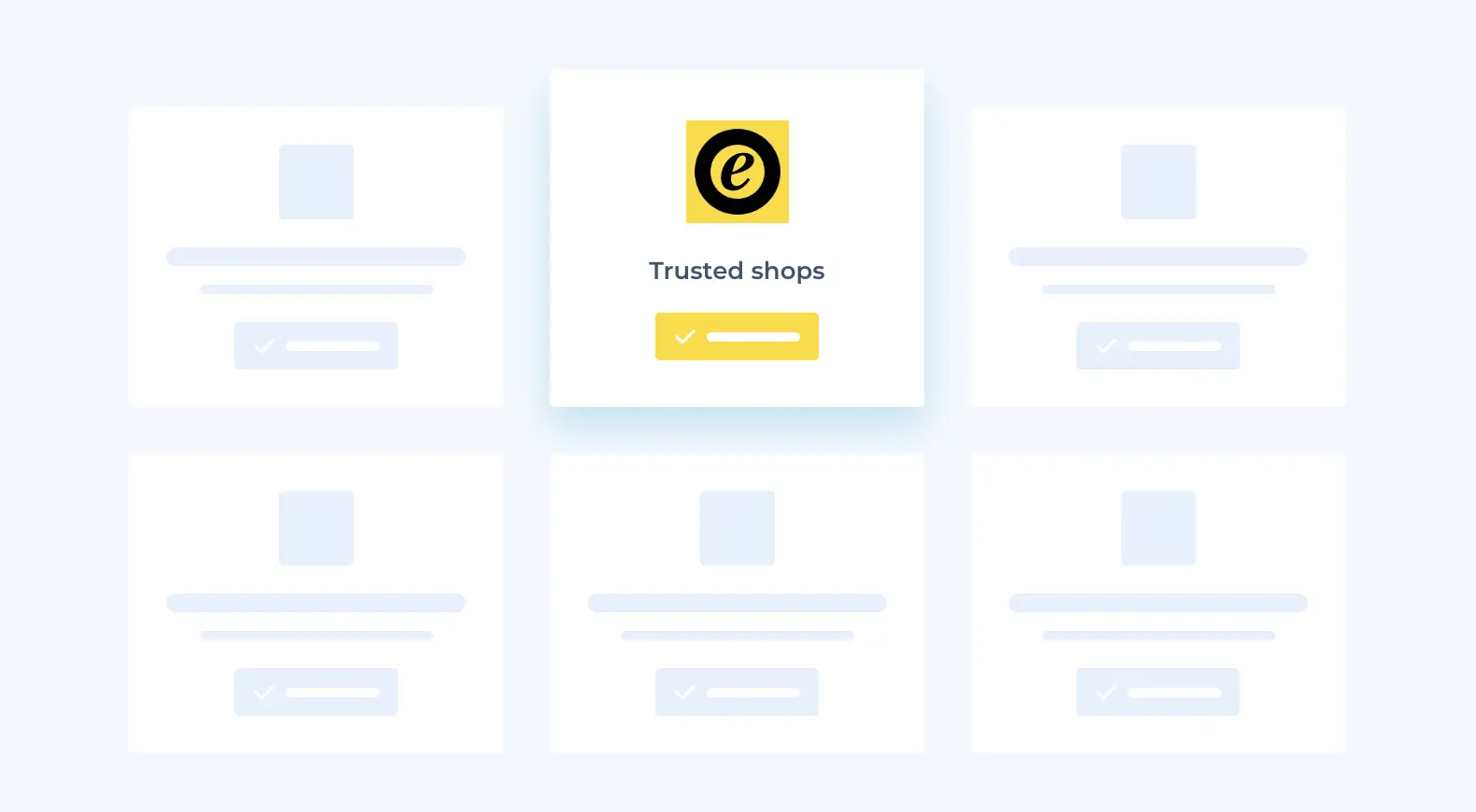 Trusted Shops is a recognized customer review solution in the field of e-commerce. It allows online stores to add a quality guarantee to their services. The Trusted Shops company carries out an audit of sites wishing to use their services, in order to ensure that merchants comply with certain procedures (sending confirmation emails, etc.) and a satisfactory quality of service. The customer may also, at the time of payment, take out specific insurance that will cover them in the event of a delivery or refund issue.
Trusted Shops will allow you to:
collect customer reviews
make your score appear in your Google Adwords ads
display your reliability on your site with Trustbadge®
How do I set up Trusted Shops on my store?
To activate Trusted shops on your store, follow the next steps :
Start by creating an account on Trusted Shops. It will first be necessary to join this tool by choosing one of the proposed plans.
After creating your customer account on the Trusted Shops platform, retrieve your ID: TS-ID
Now go to our solution's administration area to activate the TrustedShop module : In the Configuration section > Tags & External Services, click the "Activate the service"

button.

Add your Trusted Shops ID in the Ts-id

area.
Display the Trusted Shops widget on my store
Enabling the Trusted Shops module will automatically disable the default notification system of the Wizishop solution (present in the Marketing section > Manage your customer reviews). It will therefore no longer be possible to display your customer reviews on the WiziBlock: Customer reviews. The Trustbadge® will take over.
☝️ Good to know
For any questions related to the Trusted Shops service or their different plans, do not hesitate to contact their customer service directly.
👉 Resources

💬 Feel free to contact your Business Coaches if you have any questions!