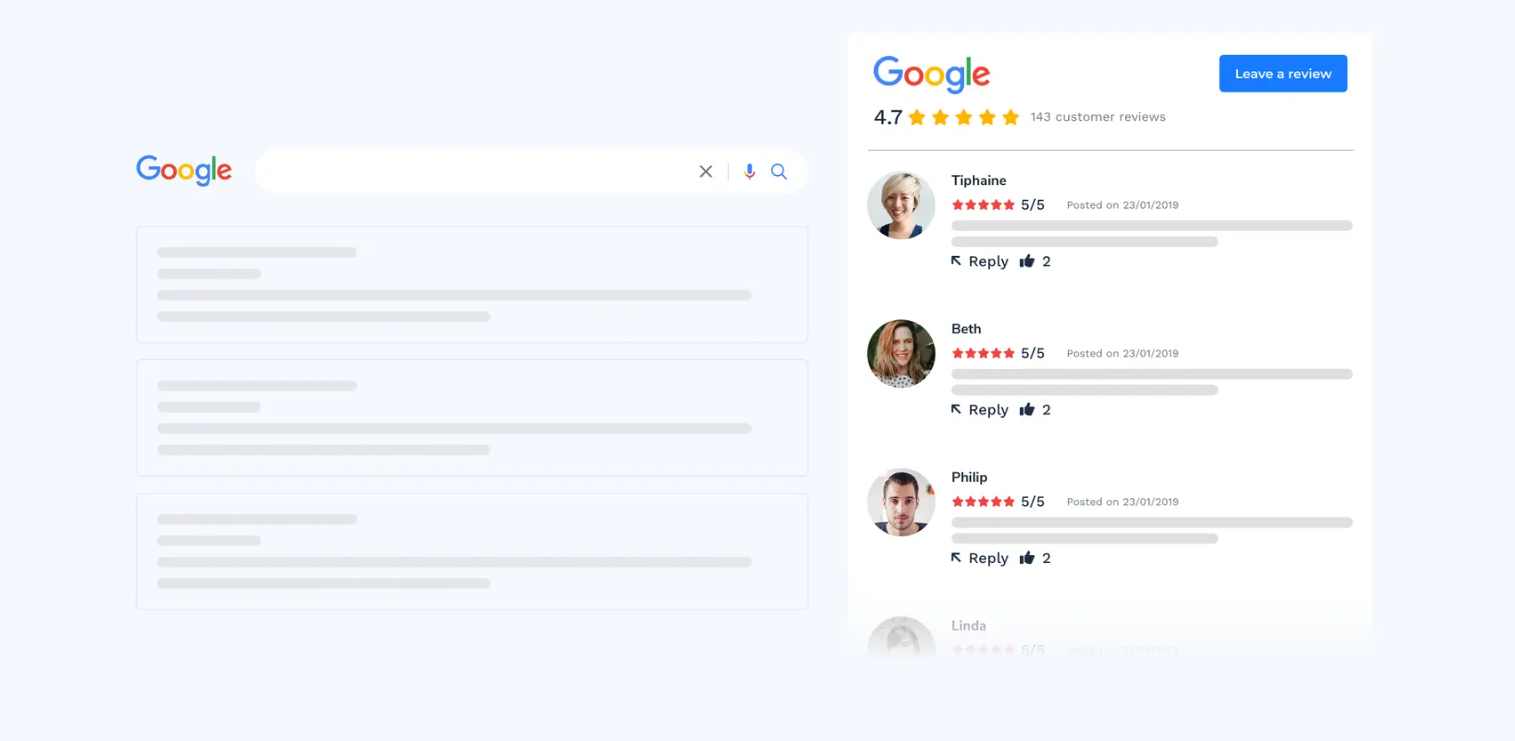 Google Customer Reviews is a service from Google that allows online merchants to collect feedback from Google Shopping customers who have made a purchase on their website.
Setting up Google Customer Review on my store
Here are the steps to follow to enable Google Customer Reviews on your store:
You must first have a Google Merchant Center account. You'll be able to create your Merchant Center account directly from your Google account.
Once your Merchant Center account is created, access your Merchant Center space and copy your Google Merchant ID (located at the top right of your space)
Log into our solution's administration area and head to Settings (cogwheel) > Tags & External Services and "Activate" Google Customer Reviews
Paste your Google Merchant ID
Google Customer Review is now enabled on your store.
Show the Google Customer Review widget on my store
When activating Google Customer Reviews and in order for your visitors to be able to see the rating of your Google Customer Reviews badge, you need to have registered a sufficient number of reviews in that country in the past year.
In general, online stores get a rating once they have collected at least 100 eligible reviews.
👉 Resources
💬 Feel free to contact your Business Coaches if you have any questions!