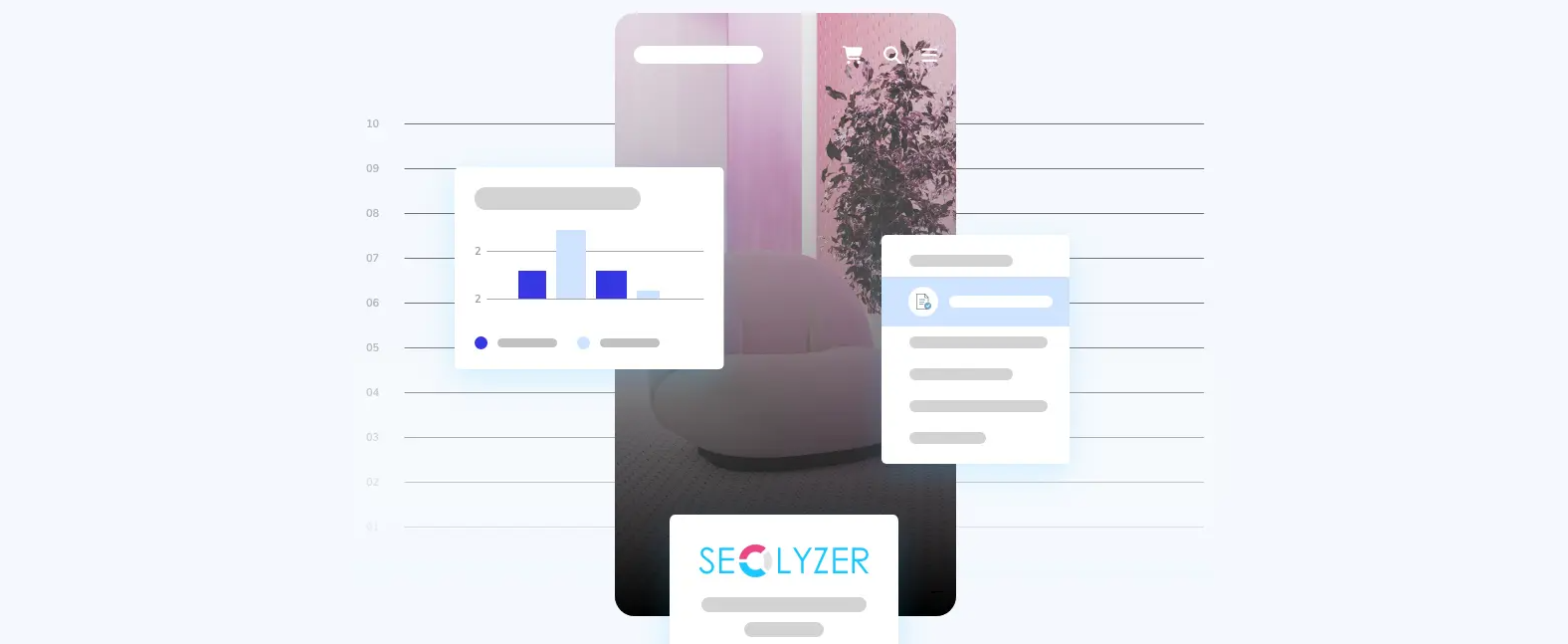 SEO is a very broad topic. We now know that Google takes into account more than 200 criteria in its algorithm and that it is constantly updated.
The Optimize my SEO section of the help center and our dedicated SEO blog articles will help you understand the basics of SEO. You can also use powerful SEO tools (free and/or paid for), allowing you to quickly analyze the weaknesses (in terms of SEO) of your website, such as Seolyzer.
Seolyzer is a crawling and log analysis tool. It allows you to analyze the behavior of Google robots and visitors during their visits on your store in order to improve the SEO of your store and your pages.
Crawling is the exploration of the different pages and elements of the web by search engine robots or by tools.
Seolyzer allows you to launch a crawl of your website, from a starting URL, to bring out key information and cross it with your logs, in order to bring out, for example, inactive pages.
Log files are files in which all the visit data of Google robots and users on your store are saved. They let you know exactly how search engines see your store: which pages they analyze, what information they receive on these pages and how often they visit them.
How do I link Seolyzer to my store?
It's easy to link Seolyzer to your store. Here are the steps to follow :
First, create your account on the platform
Then continue the registration process without starting a crawl (you can launch it later). Choose here the option "or start the crawl later and go to the installation"
Select your hosting type : SaaS E-commerce Solutions
Choose WiziShop
Copy your ID
Now go to your administration area on our solutionn :
Back in your Seolyzer account, click on Skip test (I'm sure of my install).
Now, all you have to do is wait, while the tool starts to retrieve the data related to your store!
You will receive an email as soon as the first logs are received. Don't hesitate to run a first crawl of your store in the meantime (check out our in-depth article explaining how the tool works: Seolyzer: A complete, detailed presentation of the log analysis tool).
☝️ Good to know
Seolyzer offers a free plan for less than 5000 crawled URLs or logs/month. The other plans are chargeable. Find details of Seolyzer prices here.
💬 Seolyzer is a tool reserved for SEO experts and retailers with advanced skills in this area. If in doubt, don't hesitate to contact your Business Coaches, who will direct you to a partner agency specializing in SEO.