Alma is a payment option which you can use to offer your customers the ability to pay in installments (2, 3 or 4 times).
The module is free and offers transaction fees that are based on your customer's order value and the number of instalments selected. No commitment, no monthly fees or set-up costs.

To find out more about Alma's pricing, please refer to their price list. You can then sign up:
👉 I want to sign up to ALMA

💡 Useful links
To add the Alma payment method to your store, you need to:

1. Sign up to Alma. Once you have set up your Alma account, you will need to wait for Alma to confirm that your account has been created.
2. Once Alma has confirmed that your account has been created, you can retrieve your API live key and API Test key from the Alma dashboard in the "API" menu.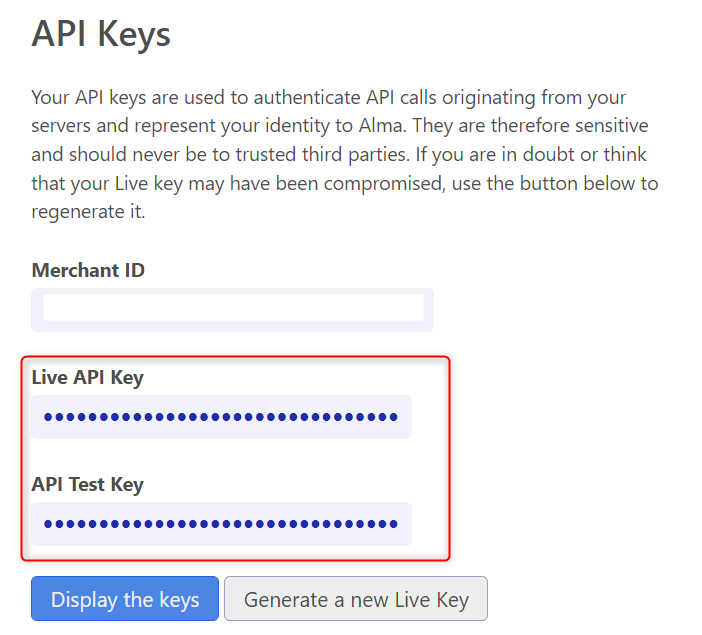 3. Set up the Alma payment method in your Wizishop area. To do this, go to Settings > Manage my Payment options and select the Alma payment method: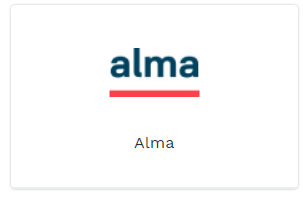 You will simply have to enter the API Live key, the API Test key and the number of payment installments required (in two, three or four payments) in order to set up your payment method on the store.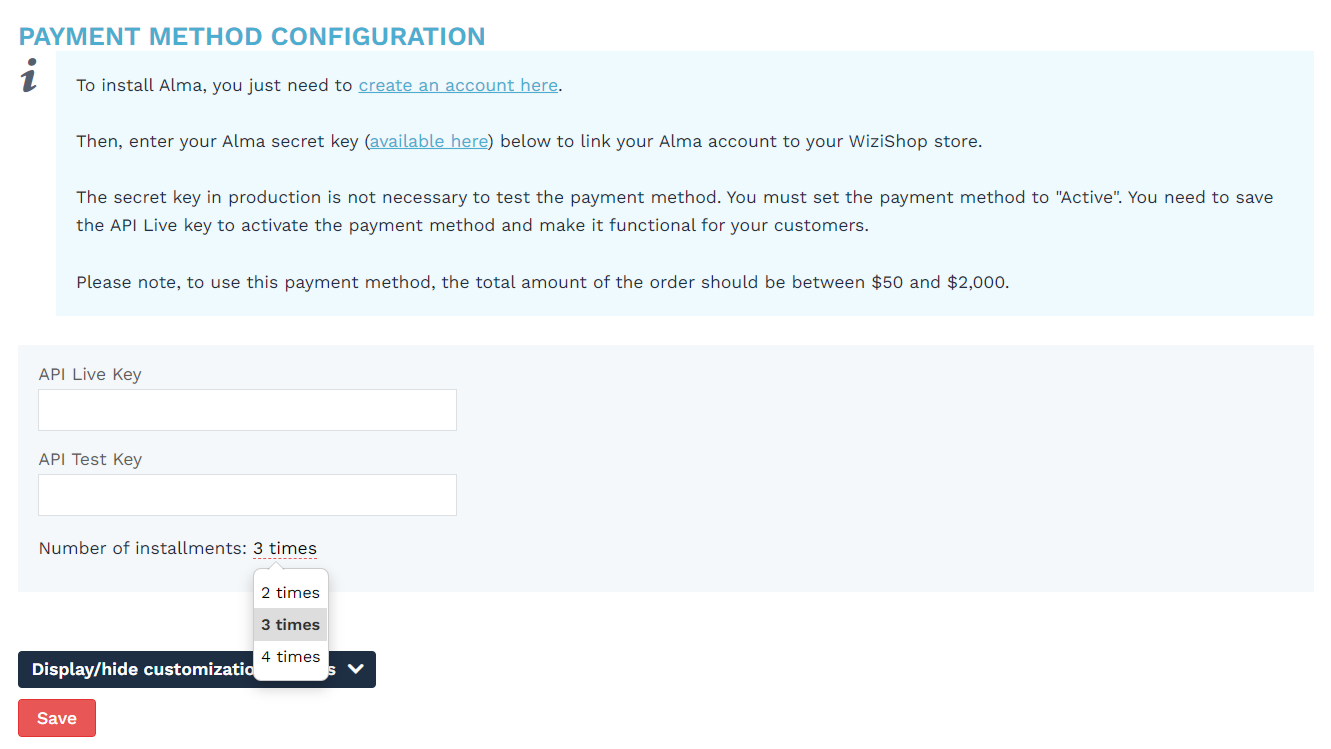 ⚠️ Watch out
The API Live key is not needed in test mode. However, you can only switch to "Active" if you correctly enter the Alma Live key.
4. Complete the set-up by clicking on "Display/hide customization options":

And set up the information required below: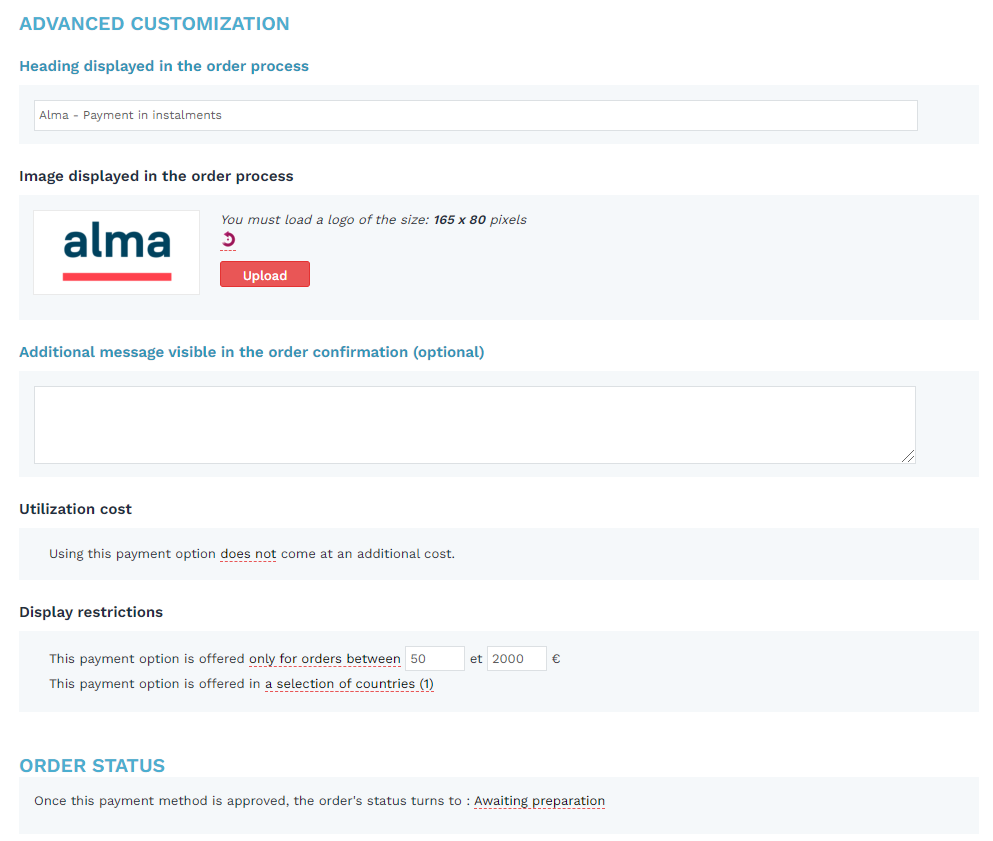 ⚠️ Watch out
Payment will automatically be set up for payments between €100 and €2000. If you try to set up an Alma payment for, say, €50 - €100 from your WiziShop administration area, the module won't work. The basic set-up must be kept in place.

☝️ Good to know
You can change the levels in certain circumstances, but you will need to first confirm this specifically with Alma before adding this feature to your WiziShop administration area.

5. Click on "Save".



Your Alma payment module is now ready for use, on your store's final control tunnel.

Don't forget to activate it to ensure that your customers can see it and use it!

💬 Feel free to contact your Business Coaches should you have any questions!