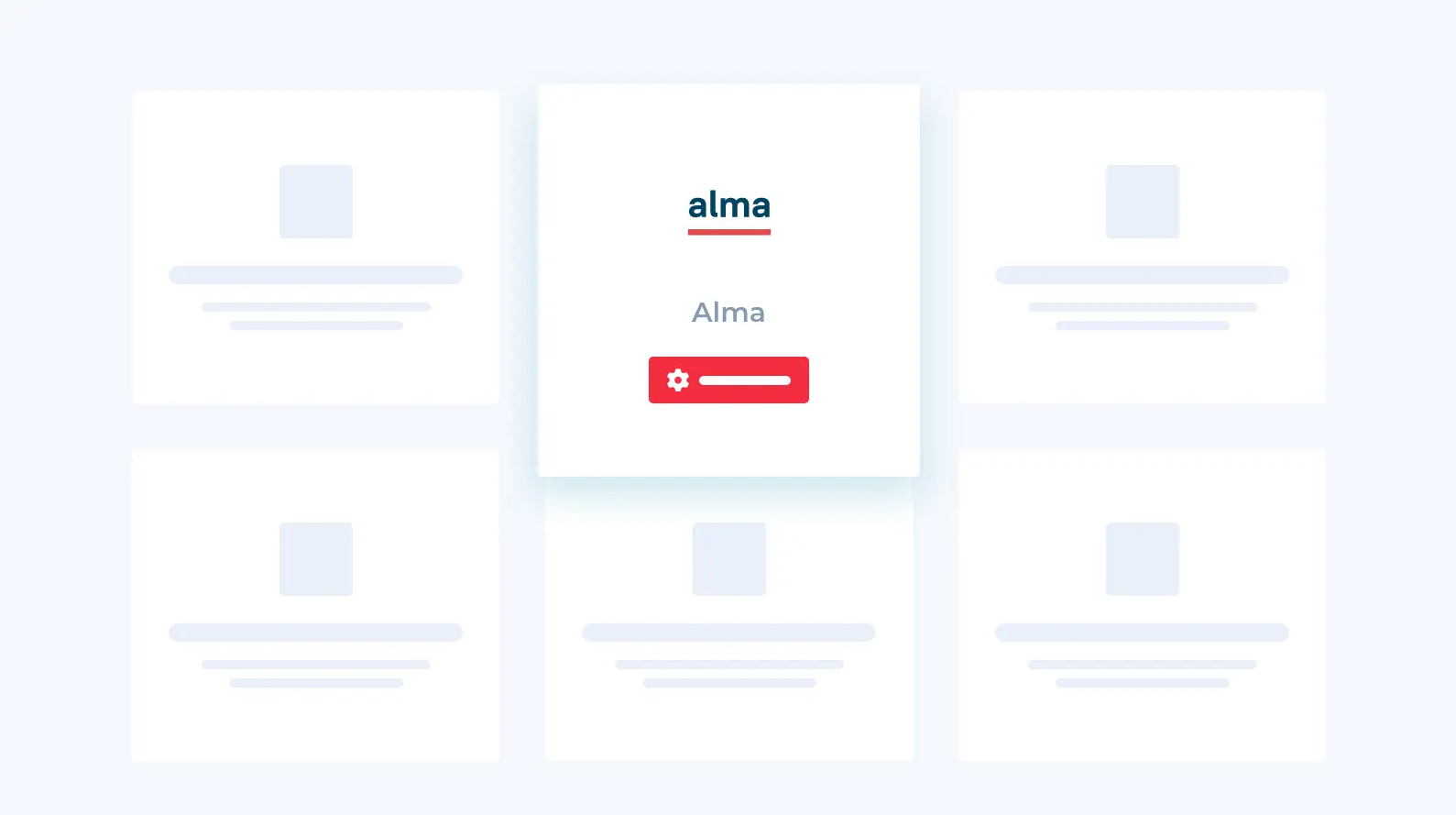 Alma is a payment method that allows you to offer payment in installments (2, 3 or 4 times) to your customers.
The module is free of charge and offers transaction fees according to the order amount paid by your customers and the number of installments chosen. You do not have any commitment period, nor monthly fees or setup fees.
Activate your Alma account
To offer Alma on your store, here are the steps to follow:
Go to the Alma registration page, if you do not have an account yet
Fill out the registration form with your online store, company and banking information
Once this form is completed and sent, you will have to wait for Alma to confirm the validation of your account.
Setting up Alma on your store
Once your account has been validated and activated, here are the steps to follow to configure Alma on your store:
Go to the Configuration section (cogwheel) > Manage my payment methods and select the Alma payment module
To retrieve the API identifiers required to configure Alma on your store, go to your Alma space and then to the "API" section
Paste these API identifiers in the corresponding fields for the configuration of Alma on your store and the number of installments you want (payment in 2, 3 or 4 times)
Your Alma payment module is now present on your store's order tunnel.

☝️ Good to know
The API Live key is not required if your payment method is in "Test". However, you will be able to set your payment method to "Active" only if you fill it in correctly with the LIVE key provided by the Alma organization.
By default, the payment will be configured for payments between 100 € and 2 000 €. Any amount higher or lower can only be processed under certain conditions. You will need to validate this specific configuration upstream directly with Alma here before you can update your amounts on your WiziShop/Dropizi space.
💡 Useful Tip
Remember to test and activate the payment method so that it is functional on your store.
👉 Resources
💬 Feel free to contact your Business Coaches should you have any questions!