To change the design you're working on in WiziShop, go to Appearance > Select another design.
Here you can choose a design from our free templates.
Don't hesitate to sort them by best rated, most used or customization options: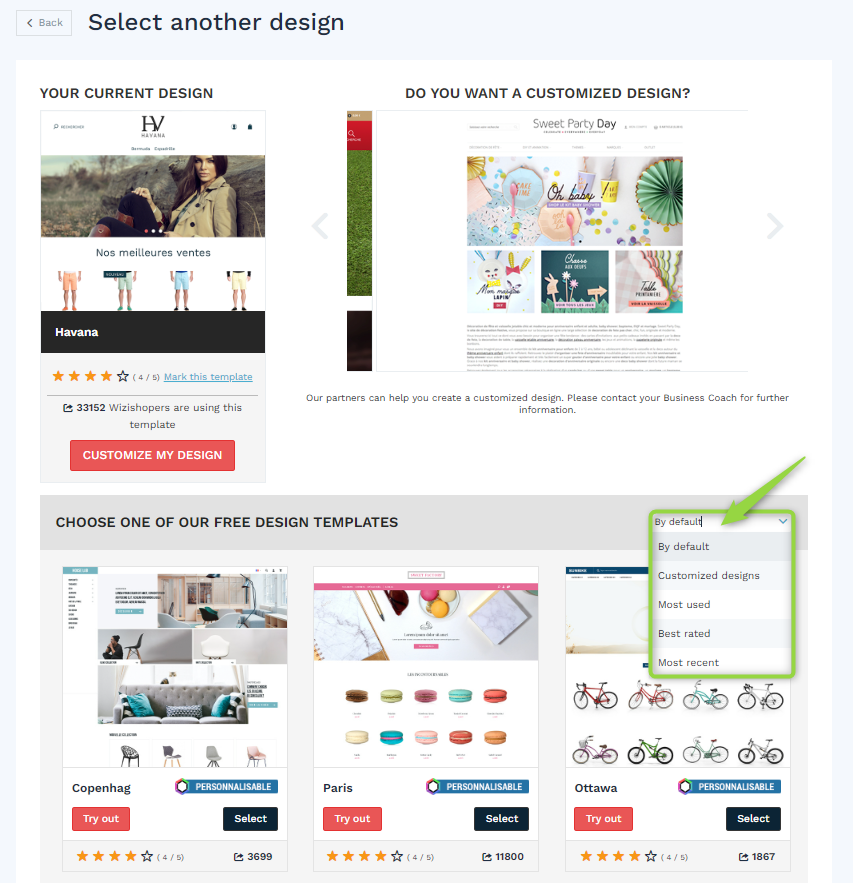 Our responsive designs adapt to all media automatically (computer, tablet, mobile, etc.) and are perfectly optimized for search engines.
The WiziShop team recommends:
Copenhag
Ottawa
Paris
Milano
Berlino
Havana
Glasgow
Responsive One
👉 Resources
How do I customize my design?

💬 Don't hesitate to contact your Business Coaches if you have any questions!