You may sometimes encounter an anomaly in your store or in your administration area. But don't panic! Here we'll help you to carry out a first diagnosis to check what is happening and to rule out the potential causes of your anomaly:
1 - Close and open a new browser window
Closing and reopening the tab you're working on will regenerate your page information and may, for example, unblock an ongoing process that is blocked.
2 - Clear the cache of your browser/store
Updates made to your store may not be immediately visible if your browser and/or store cache is not cleared.
What is a cache?
A cache is an intermediate memory that aims to display web pages recently loaded in the browser more quickly.
How do I clear the cache of my Chrome browser?
To Clear the cache of your Chrome browser,
Go to the browser menu (the 3 dots)
Click on "More tools"
Click on "Clear browsing data"






How do I clear the cache of my store?
In Configuration > Modify the HTML, click on the "Delete cache" button.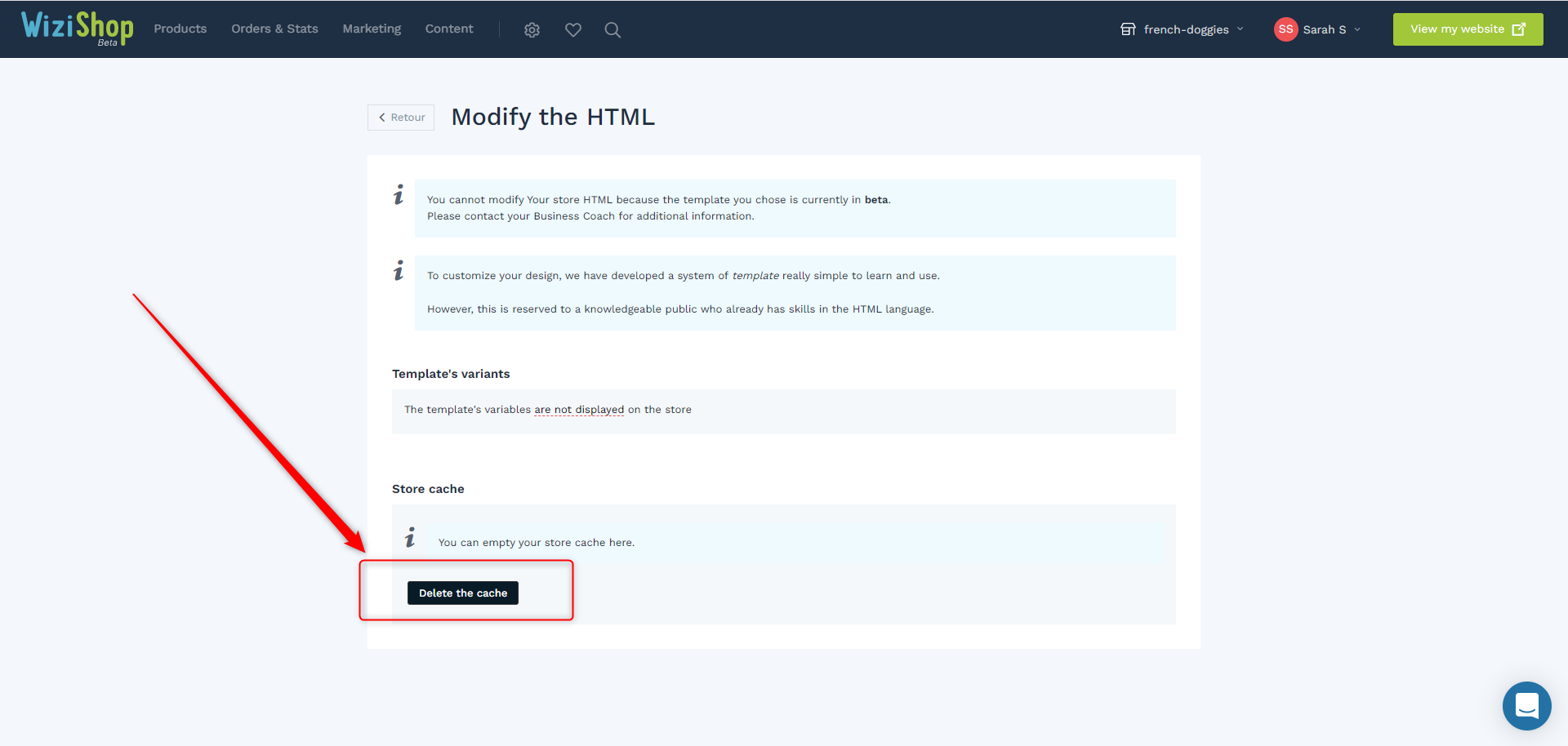 ⚠️ Watch Out
In the "Customize HTML" section, don't touch anything other than the "Delete cache" if you don't have the necessary IT skills.
3 - Update your browser
Check that you have the latest updated version of your browser and update it if you haven't (settings menu to the right of your address bar).


4 - Check blocking extensions
If you have an Adblock or VPN type extension on your browser, disable it and repeat the test.
5 - Change browser
Do a test from another browser, for example, Chrome, Mozilla or Safari.

6 - Work from your computer
As your administrator area is online software (and not a website), some features are currently not available on smartphone or tablet. We advise you to work from your computer whenever possible.

7 - Couldn't resolve your anomaly by following the above steps?

Check out our tutorial to find out what information to pass on to our team so that we can further help you.

💬 Feel free to contact your Business Coaches if you have any questions!