Drafting your Sales terms & conditions (STC) is an essential process you will have to complete before your store goes online. These pages are mandatory, they frame the relationship between the retailer and the customer.
On WiziShop, a pre-drafted template of STC and Legal notices is available, so you can easily get started.
To complete your pages, go to Content > Your pages. This section includes 5 default pages, which you will be able to edit, unpublish, duplicate, preview, and delete *:



* Your STC page cannot be deleted. We strongly advise you not to delete your Legal notices and Cancellation request page either. These pages are mandatory on any active e-commerce website.

To edit your STC, simply complete the sections in bold and italics with the corresponding information, and be sure to delete the first paragraph of explanatory text: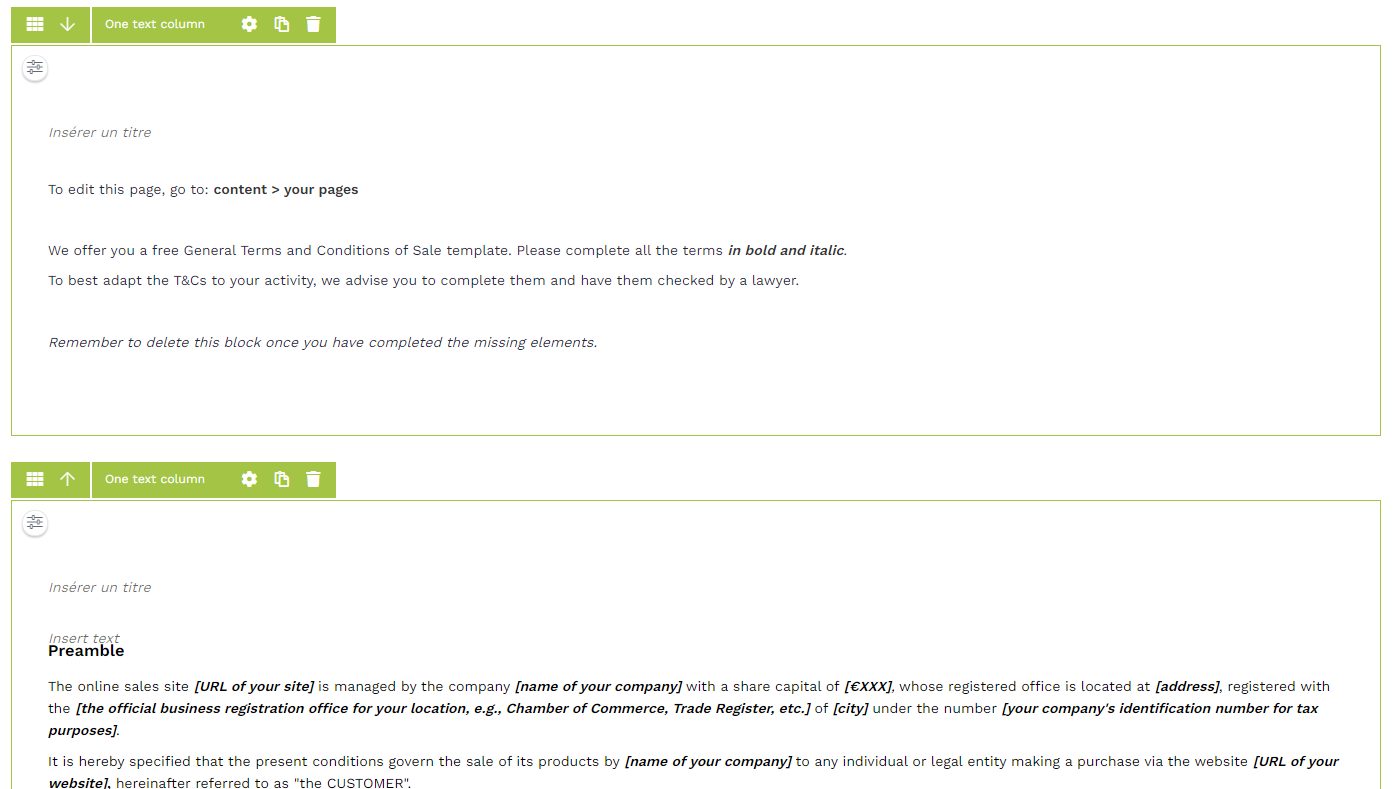 To best adapt your STC to your activity, don't hesitate to have them completed and checked by a legal expert.
Once your text block is complete, you can customize the Configuration/SEO tab of your page if necessary: titles to be displayed on the page and in the menu, H1 tag, location, URL, title, meta-description and indexing of your page:



Please note that we recommend that you keep the settings of these elements by default and don't edit them. As our system will automatically hide the STC and Legal notices pages from Google (because they don't include relevant information for your SEO), changing this part is not necessary. Our system is set up so that you hardly have to change anything.
All you have to do now is follow the same procedure for your Legal notices page, then click on Save at the top of the page and your pages will be online!

💬 Feel free to contact your Business Coaches if you have any questions!