With WiziShop, you can export your customer pages in CSV format. To do this, go to Orders > View All Customers. Select the customers that you want to export (1) and click on Export Customers (2):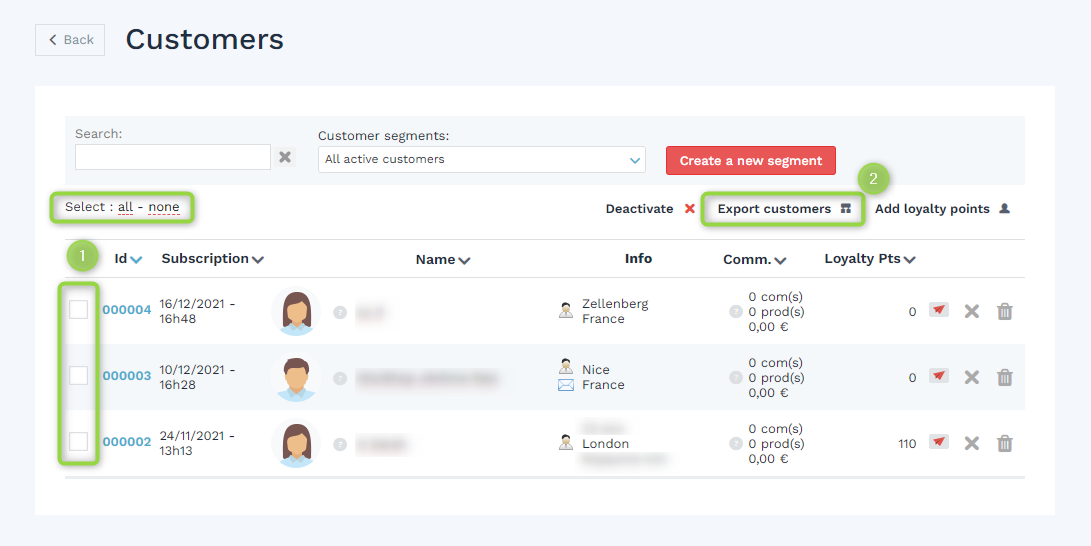 A background task will run to process the export. Click on See All My Background Tasks in the pop-up at the top of the page:




Next, click on Download My File: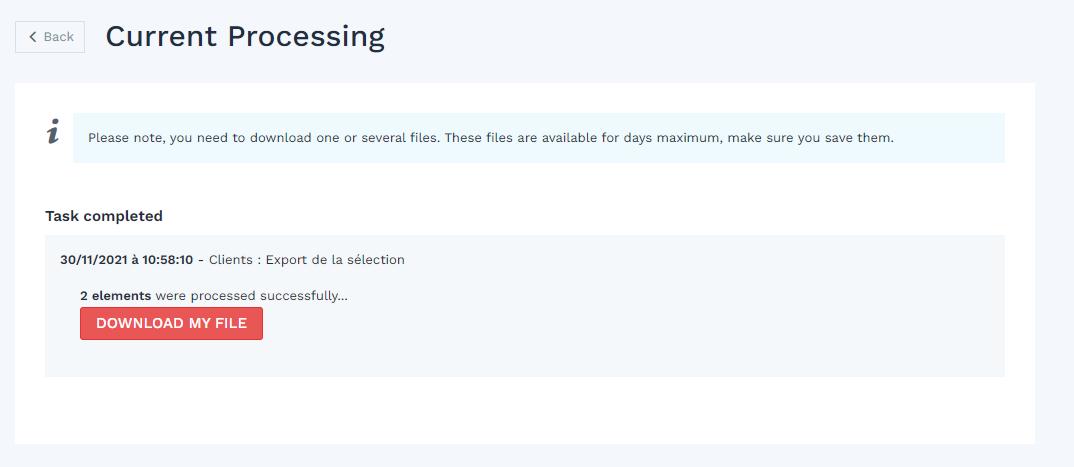 The file generated will contain the following information:


Customer ID
Customer title
Customer surname
Customer first name
Customer email
Date of registration
Date of latest order
Number of orders
Total amount of orders
Delivery customer title
Delivery customer surname
Delivery customer first name
Delivery address
Delivery postcode
Delivery city
Delivery country
Delivery company
Delivery telephone number
Billing customer title
Billing customer surname
Billing customer first name
Billing address
Billing postcode
Billing city
Billing country
Billing company
Billing telephone number
Loyalty - points total
Loyalty - points used
Loyalty - points balance
Birthday
Subscribed to newsletter


💬 Feel free to contact your Business Coaches should you have any questions!