Here's how to complete an order on BrandsDistribution:
1 - First sign in to your Dropizi extension (from your computer).
2 - Go to Orders > See all Orders, hover your mouse over the order you want to confirm and click on the small purple D, and then on Order. This will take you to the BrandsDistribution order page.




3- Confirm your order: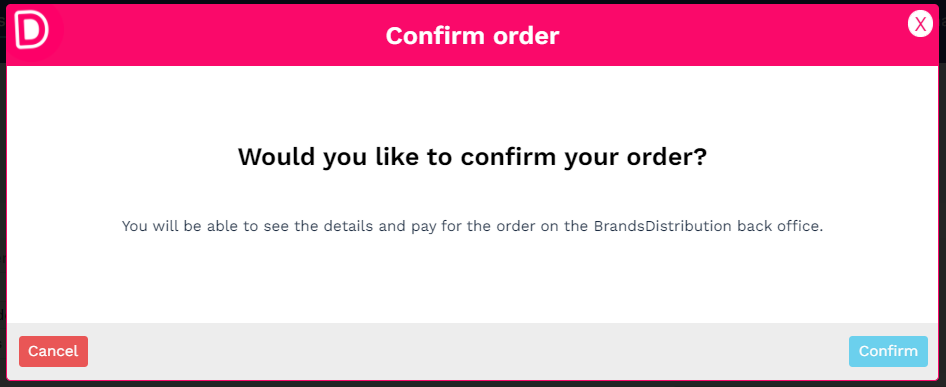 4- You are now on the BrandsDistribution confirmation page to pay your order. Go to My Account then My orders and click on Pay my order.
To finalize your order, you will have to enter your own payment details. Your clients have paid their order, you now have to buy your product from your supplier :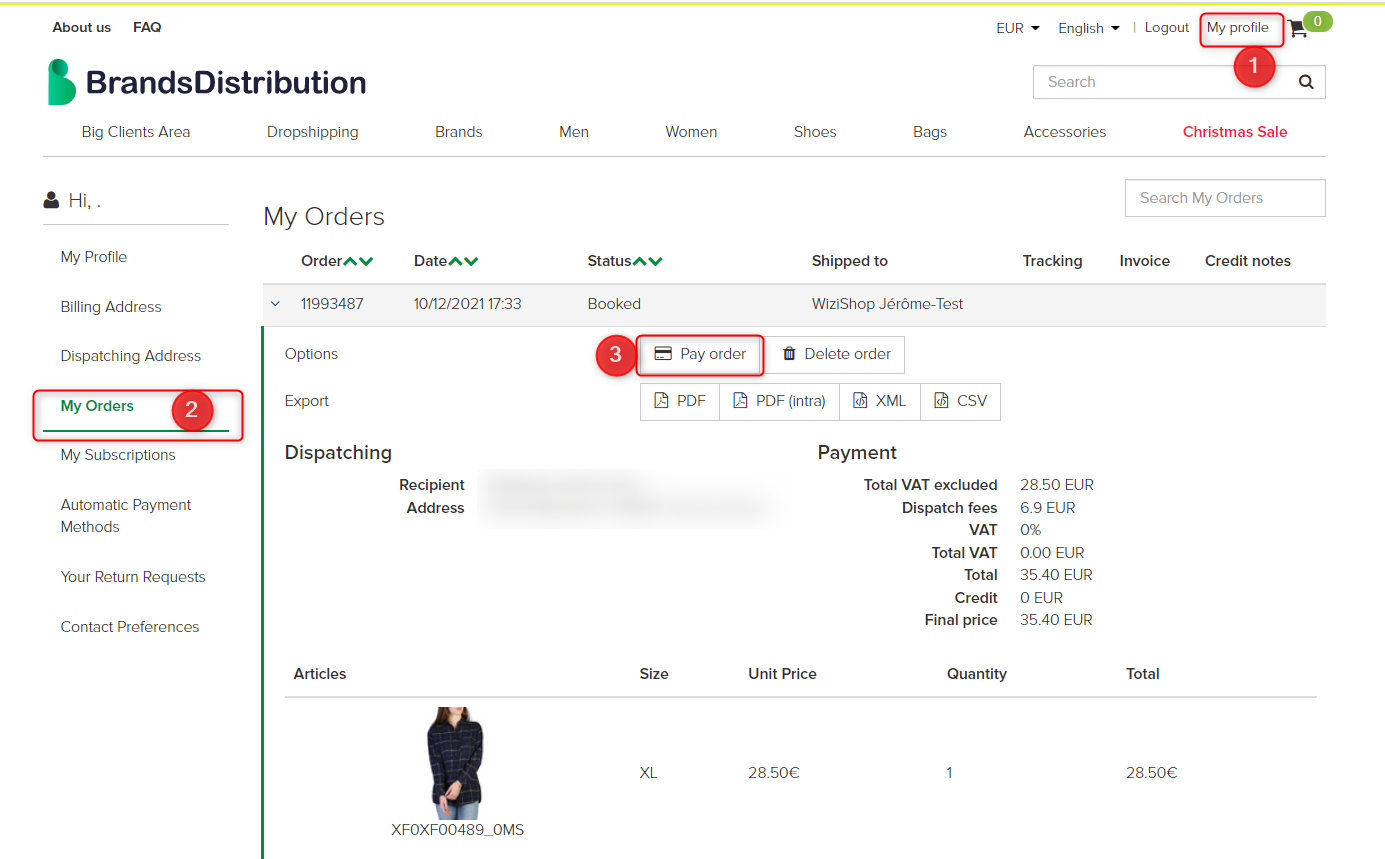 5 - Your order is placed! Once the order is processed by BrandsDistribution, you will have to change its status manually in your administration area to let your customer know. You need to set the order to Delivery in progress on Dropizi.


💬 Please contact your Business Coaches if you have any questions!