This is the most common option when using product variants. Its purpose is to offer the customer a choice for a product (size, color, shoe size, pattern, etc.).
We will demonstrate here with the example of a t-shirt. You want to sell 4 different sizes: S, M, L and XL. To create this type of variant, create a new product, add the mandatory elements and go to the Variants tab and click Manage variants. Then click Create a new variant.
The first step will be to add titles to your variant.
The first title won't be displayed on your website. It is simply the name you give it to find it later. The second title will be displayed on your store. Example : "Pick your size ! ".
The second step will be to set up your variant options. Type in each option (hitting the Enter key adds a new line).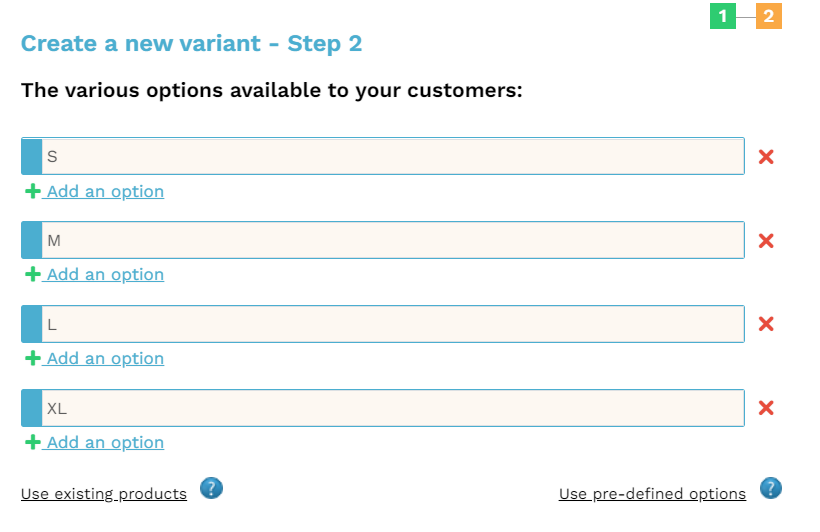 Then click Create a simple variant. Here, you can edit your variant's configuration :

Choose how you would like your customer to see the options, which settings you wish to manage and what options you want to activate :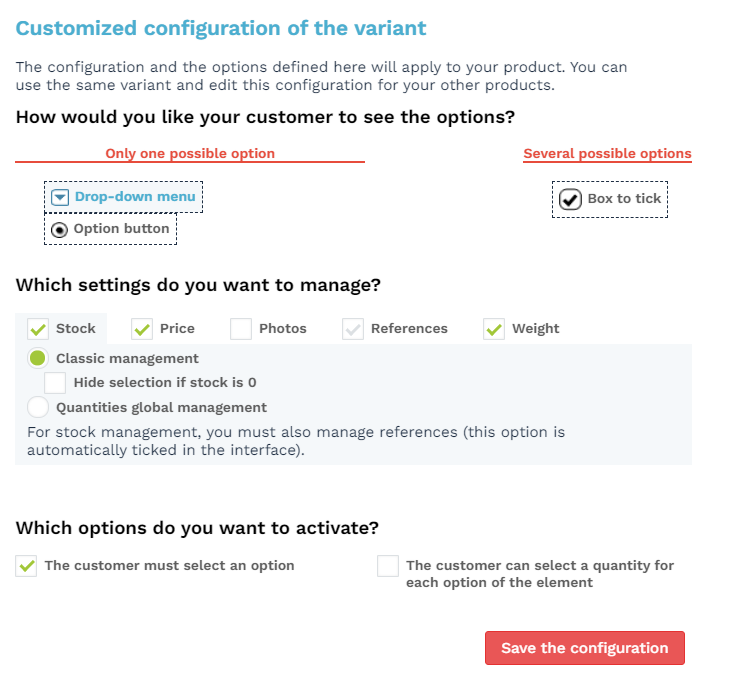 Once your configuration complete, click Save the configuration, then Apply to my product.
This will automatically create a compulsory variant (your customer will have to choose at least one option in order to complete his order). Fill in the reference, weight, stock and price of each variant.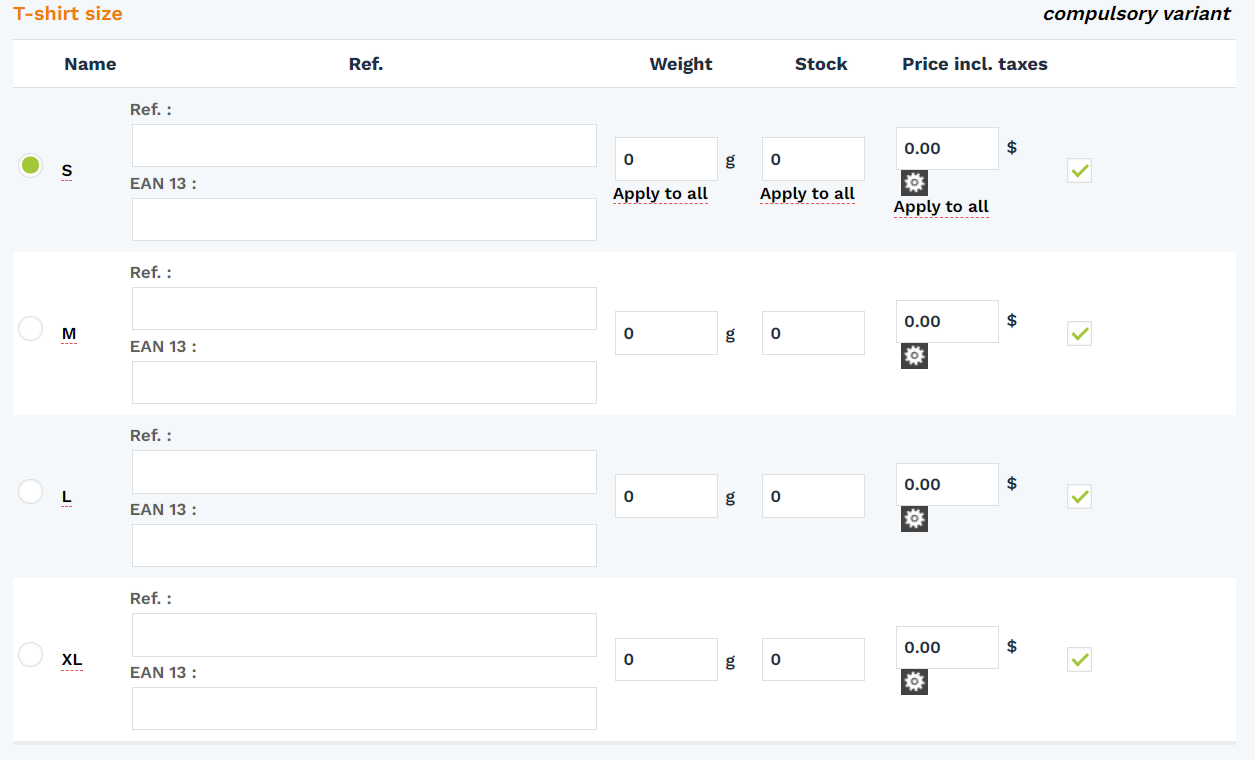 On the left, you can select the first option that will be presented by default to your customer (ex : size S on your T-shirt). On the right, you can select all the options that will be visible on your website (and deselect the ones you want to hide)
👉 See all our tutorials on product variants
💬 Don't hesitate to contact your Business Coaches if you have any questions!