Creating an online store can take a long time. So it's important to have a first presence on the Internet very quickly. This will allow you to have a first listing on Google and other search engines and to benefit from an initial visibility.

We've therefore decided to offer you a tool to take advantage of this first online presence.
There are 2 solutions available to you (by default there will be no presence)
Set up a page under construction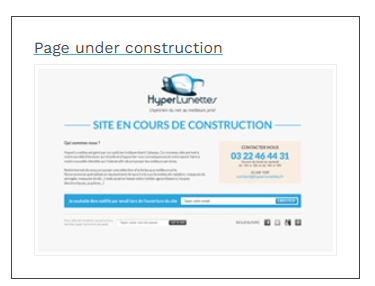 Start a blog featuring your store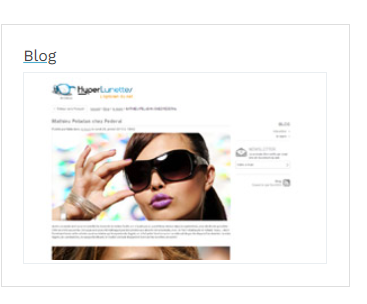 To do this, simply go to the Appearance > Website under construction

⚠️ Watch Out
This section will not be available on your website if it is open. If your store is open and you want to switch it back to under construction, don't hesitate to contact the Business Coach team.

💡 Useful tips


💬 Feel free to contact your Business Coaches if you have any questions!