On WiziShop, different types of discounts are possible for your products.
For this, you have 2 solutions:
From your list of products, select the product(s) for which you want to apply the same discount and click on "Apply a discount":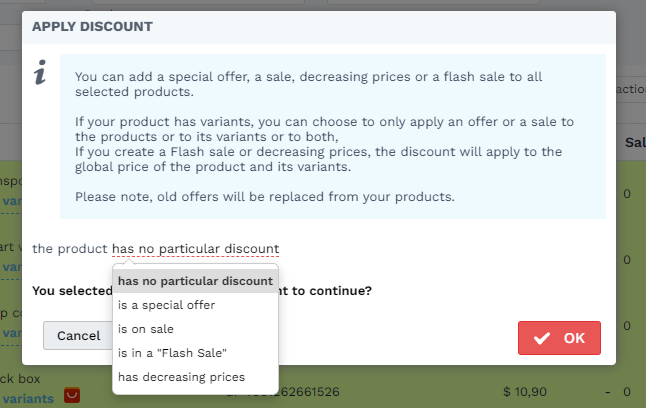 Example when selecting a discount :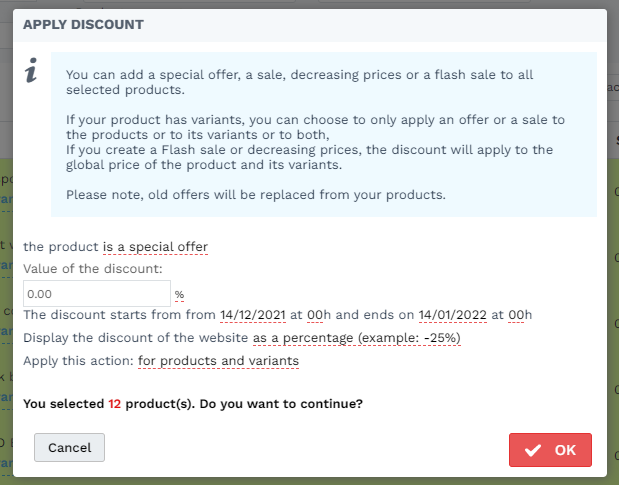 From the "Price & Stock" tab on your product page, you can also assign a discount to your product:




Here are the 4 possible types of discount:

Discount
A promotion must have a start and end date (and time).
Set your promotion in € or % and set it to display on your store.
Sale
Like for discounts, set your sale price in € or %, enter a start and end date and time, and set it to appear on your store.
Flash sale
As with discounts and sales, set your flash sale in € or % and set a start and end date and time.
An animated countdown will then be added to your product page. The customer will see the seconds pass, encouraging an impulse buy...
Flash sales are also displayed in lists such as categories, search results, cross-selling, etc.
Volume discount
You can apply a discount (in € or in %) to your product, depending on the quantity ordered by the customer. For example, offer a 5% discount if the customer orders 5 units of the same product, 20% discount for 10 units, etc.
You can apply up to 5 decreasing price brackets.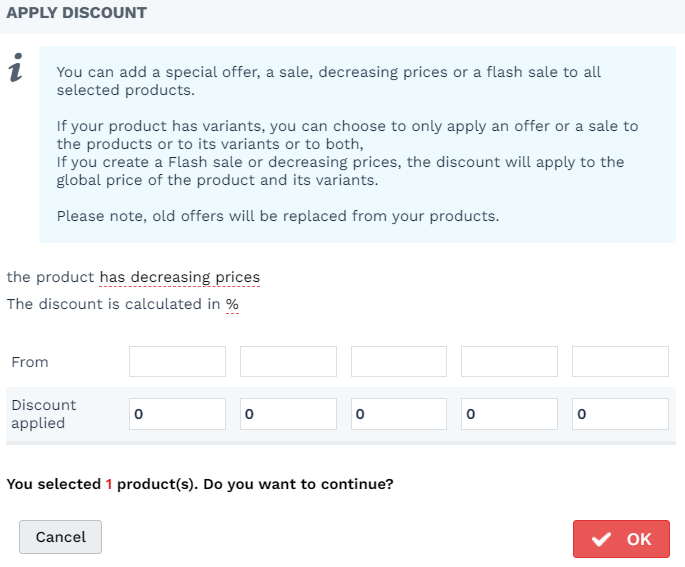 💬 Feel free to contact your Business Coaches if you have any questions!