WiziShop's integrated image manager allows you to import and store all your images to easily add them on your store.
Accessing the image manager
You can open your image manager from several places in your administration space: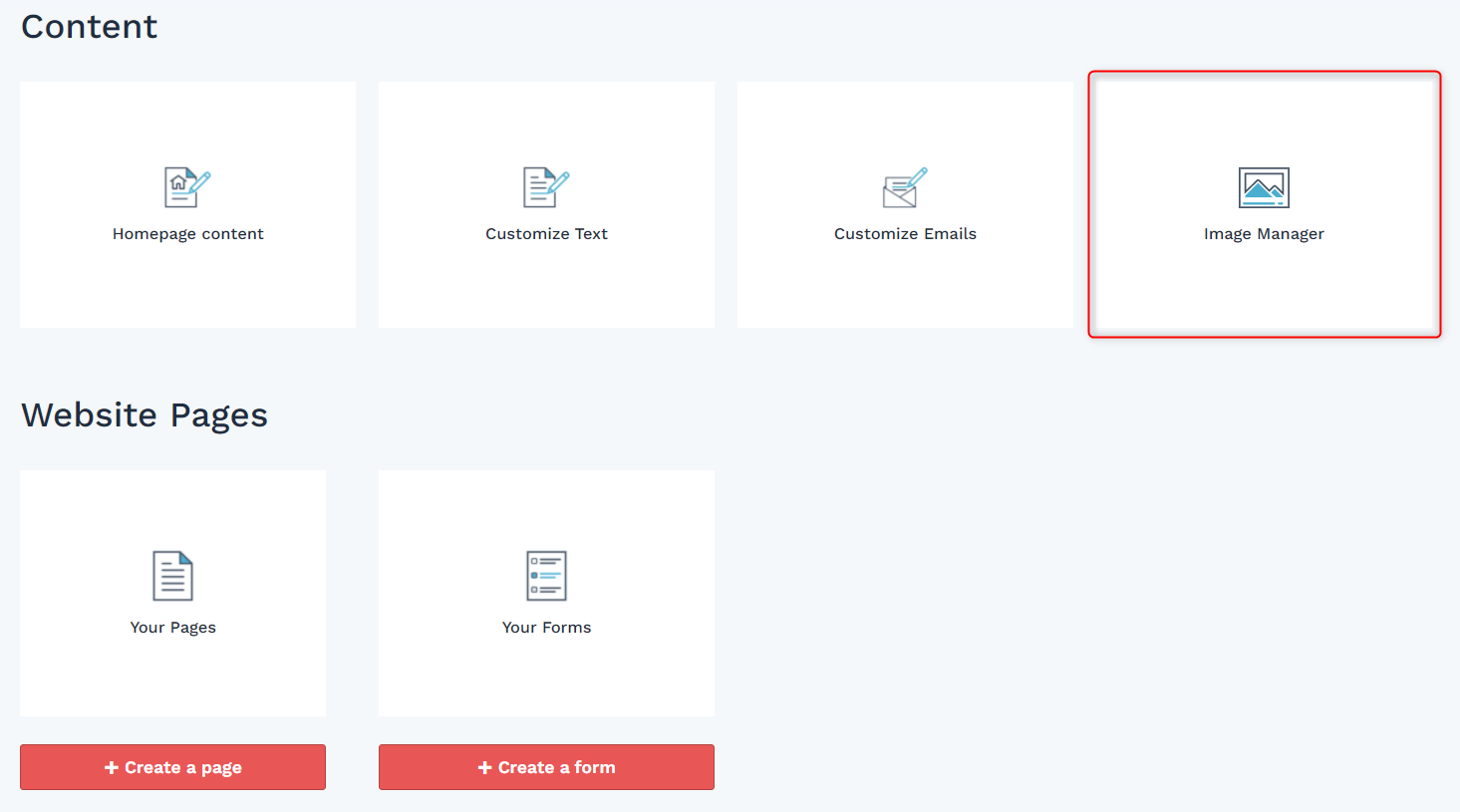 Any section in your admin area that allows for an image addition: logo, products, variations, homepage, categories, brands, informational pages, etc.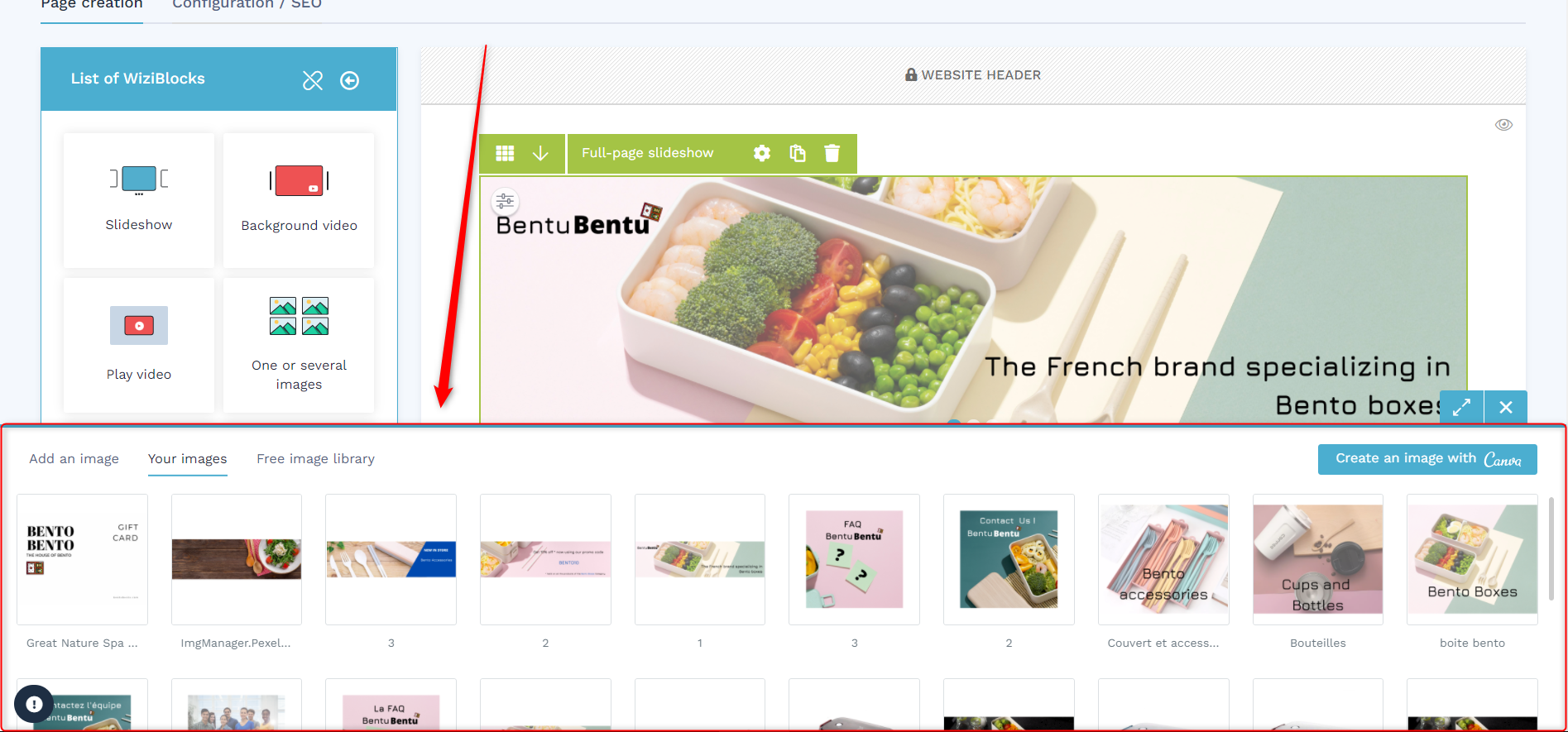 By clicking on "Add an image" or on an existing image from any section, your image manager will unfold from the bottom of your page and allow you to access your image library.
The features of the image manager
Viewing the manager
To begin with, you will be able to choose how to display your manager, small or large: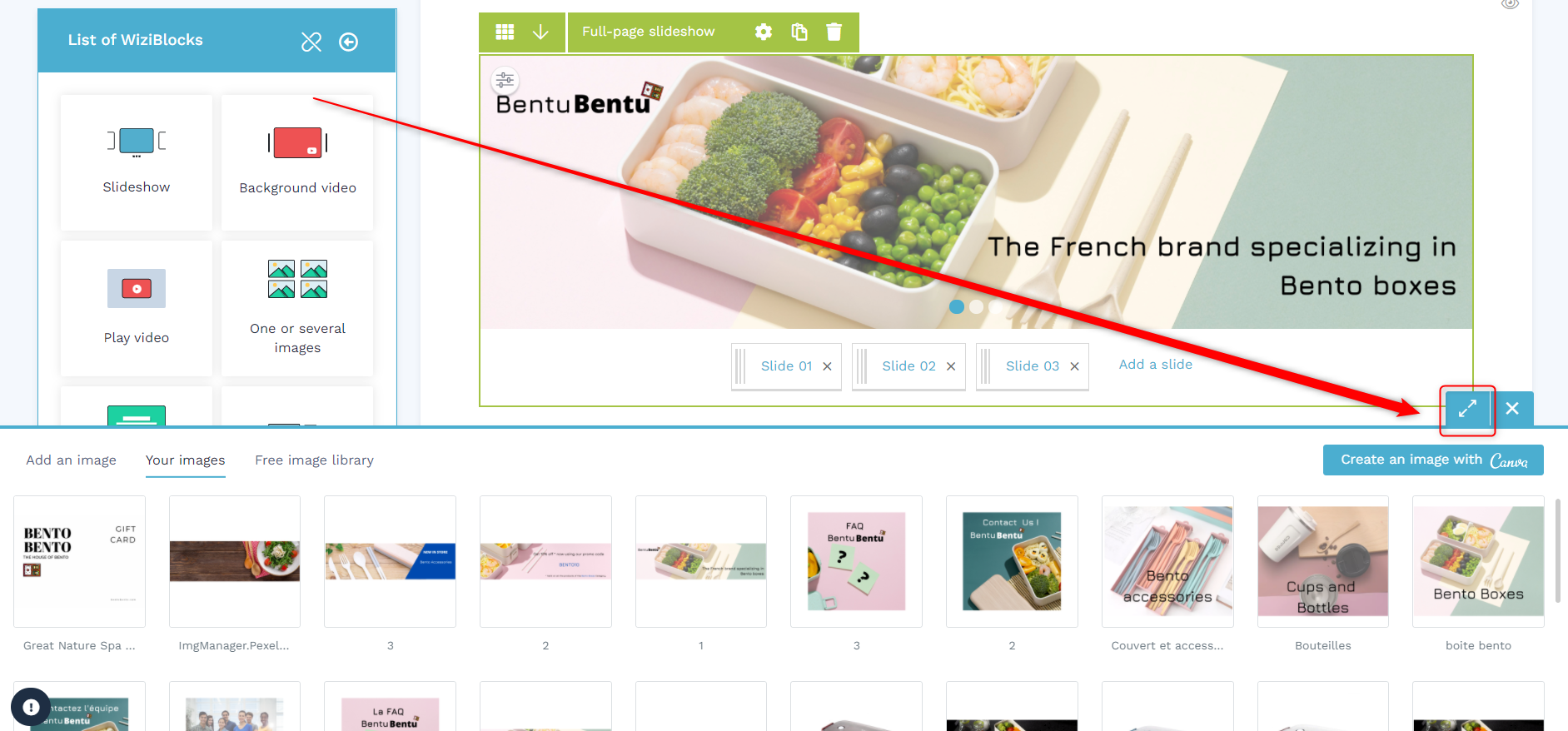 And as thumbnails or as a list: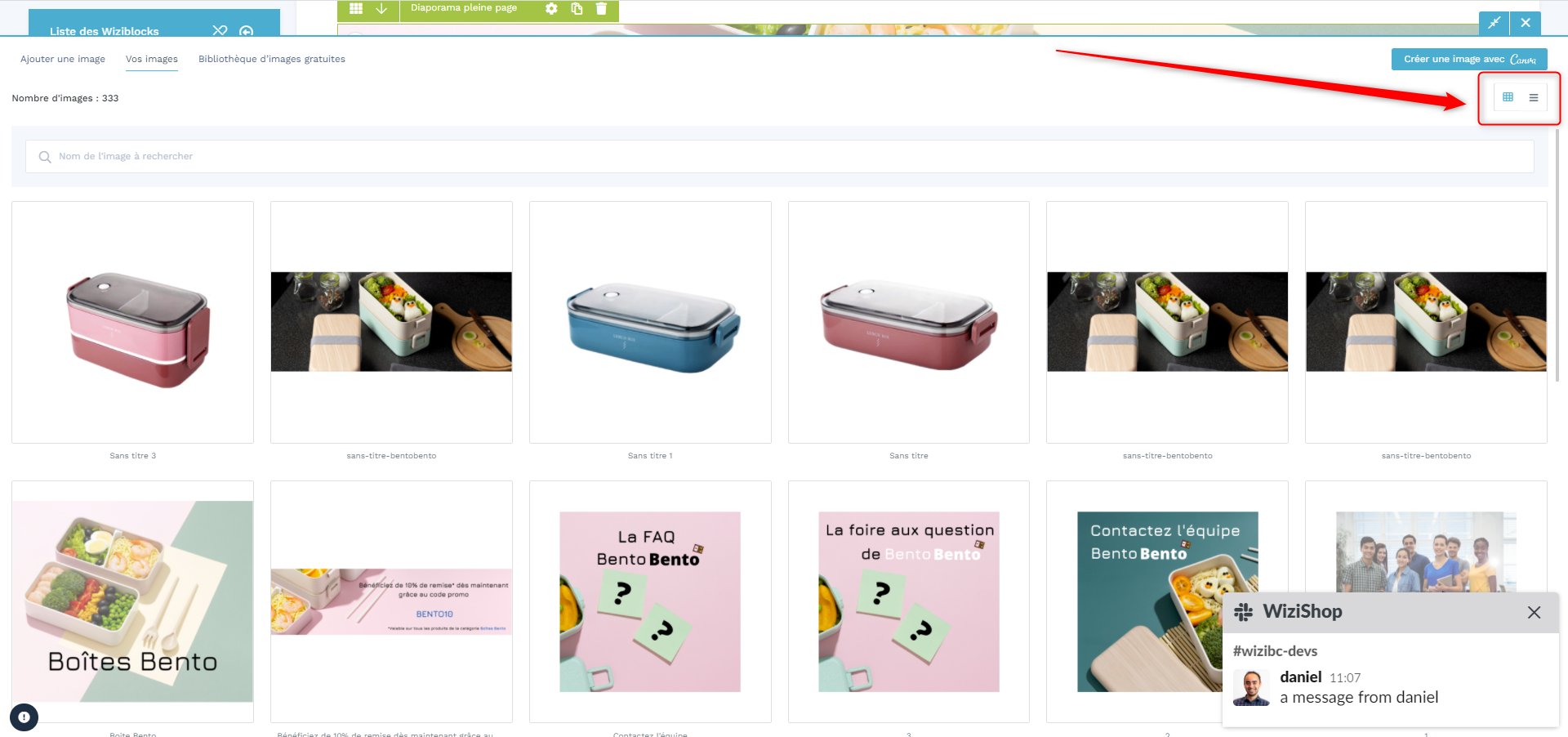 Add an image
If you don't have any images in your manager yet or if you want to add new ones, the Add an image tab will allow you to Import your images from a file on your computer or to Drag and Drop them directly: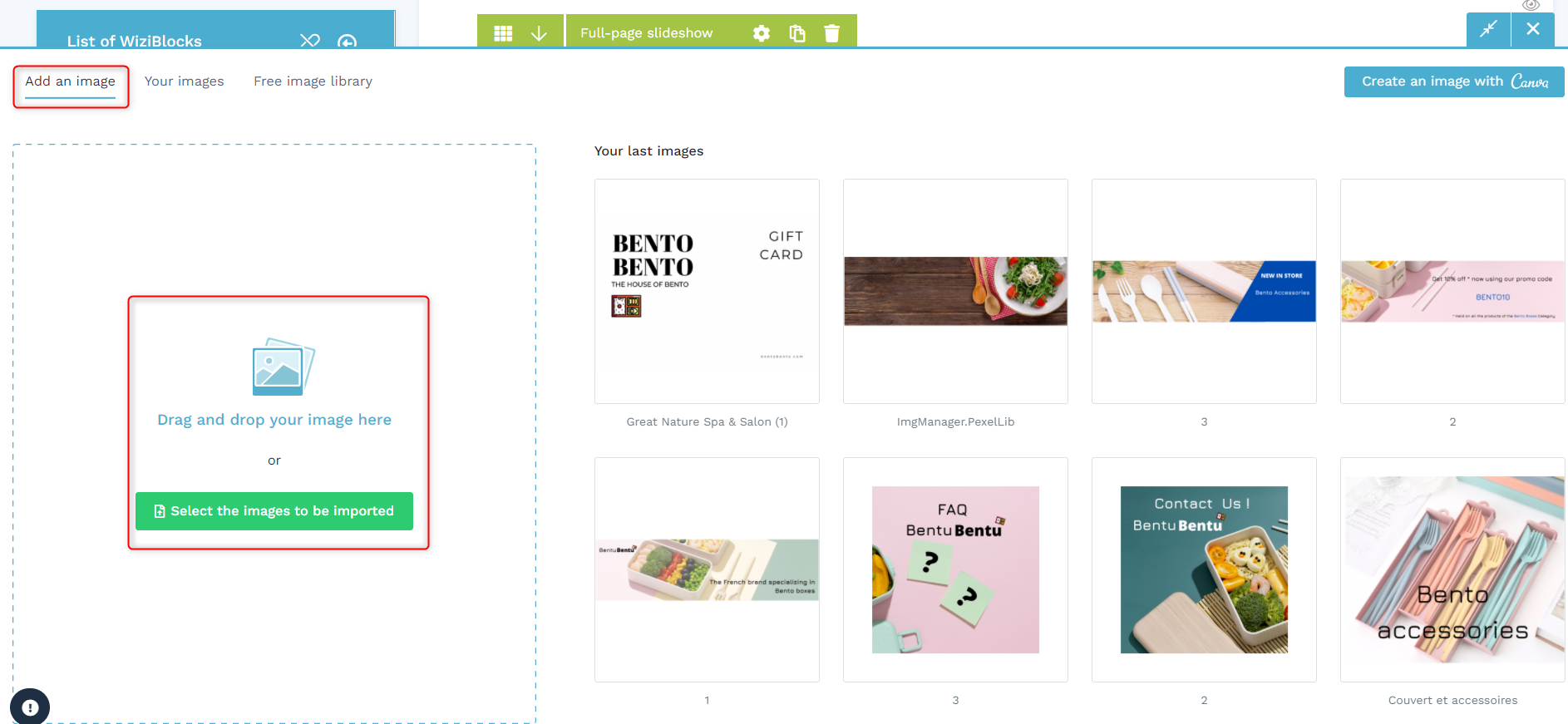 You can also choose to import images from a Free image library (Pexels.com)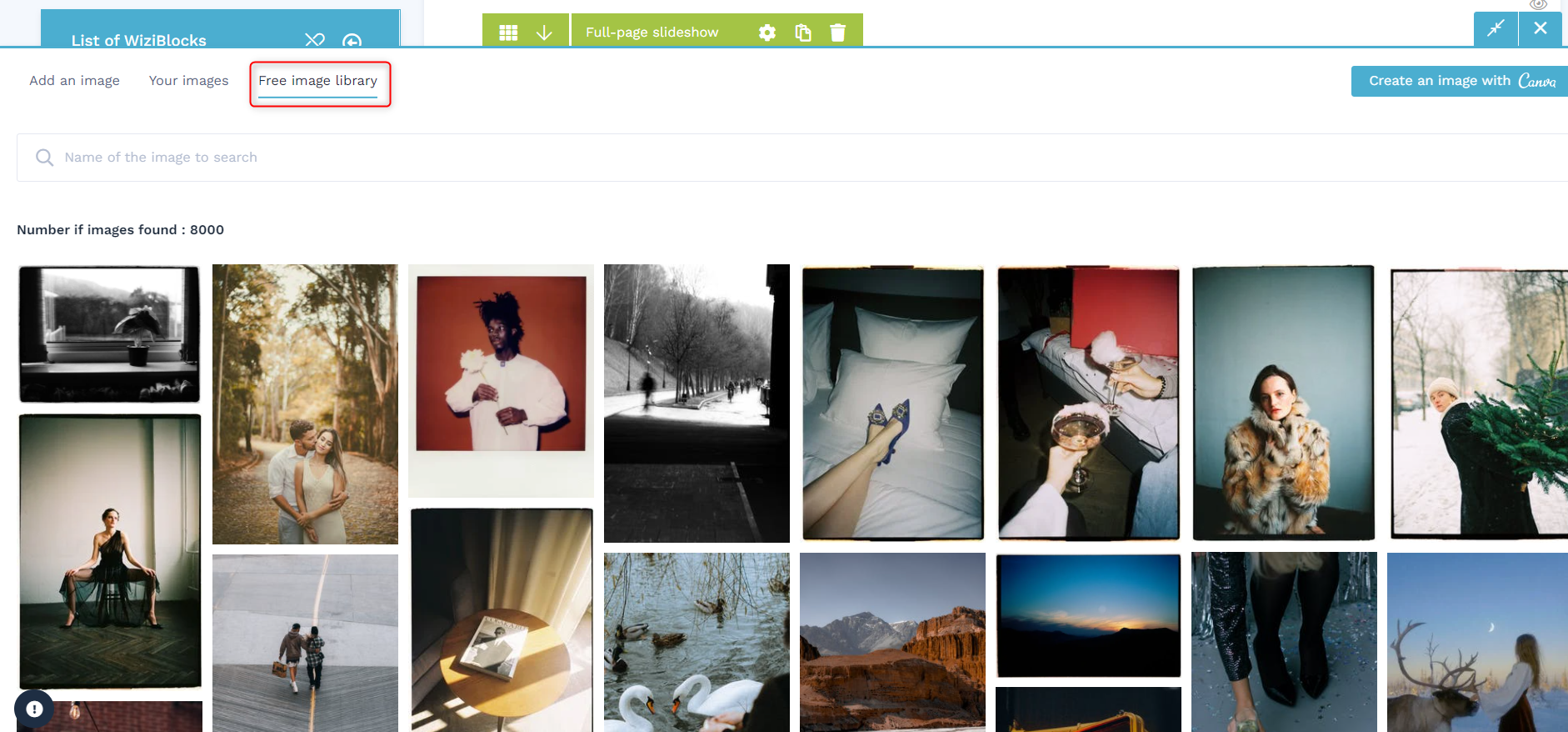 Or create your own image with the Canva tool (the first time you use it you will need to create a free Canva account, or log into your existing account):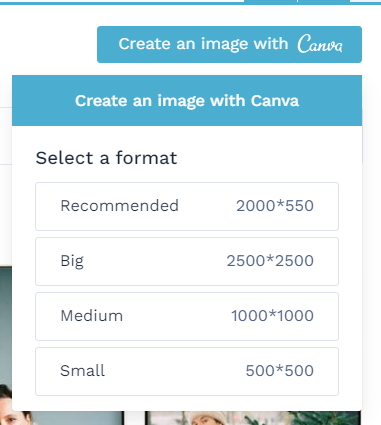 Depending on the section you are in, you will have the option to create Canva visuals of different sizes: small, medium, large or the recommended format for your current section. This recommended format is only available in WiziBlocks sections (home page and information pages). The format for the images you can upload in the other sections is relatively free. Our only recommendation here would be that your product images be at least 900 x 900 px.
Edit an image
In the "Your images" tab of your manager, you can access and edit all your images. Here, you can view the dimensions of your image, download it to your computer, edit it*, delete it, select it to perform mass actions ( 1 ) :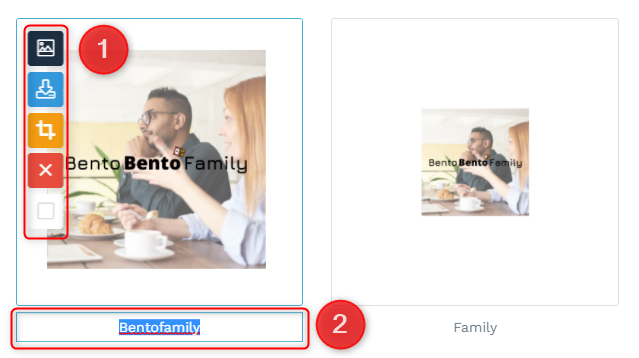 A double click on the name of your image will allow you to rename it ( 2 ). Note that this field defines the ALT tag of your image. The ALT tag will allow your image to be referenced on Google, so it must be carefully written and describe your image. A detailed image name will also allow you to find your image more easily in the manager.
* The image editing tool offers many customization options: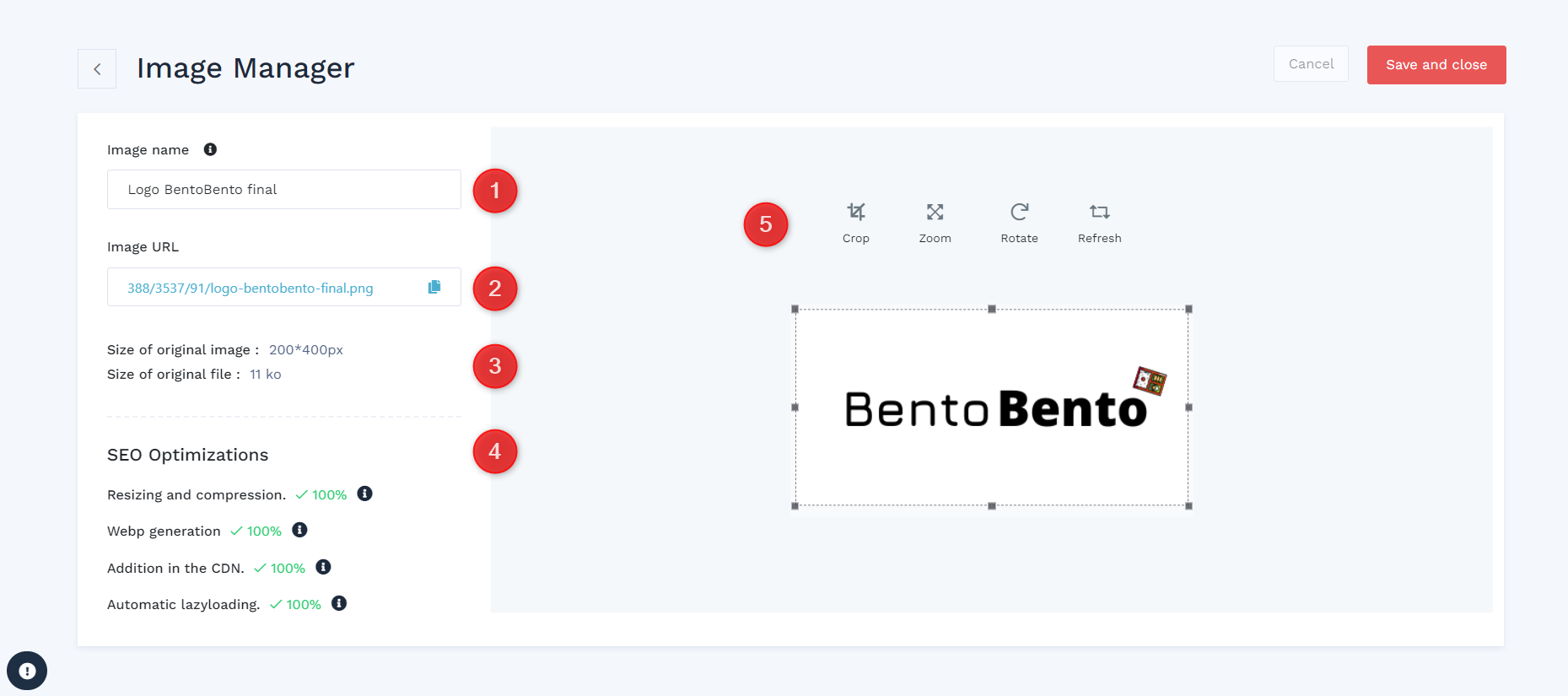 ( 1 ) Change the name/ALT tag of your image
( 2 ) Copy the URL of your image
( 3 ) View the technical characteristics of your image
( 4 ) And its SEO optimizations
( 5 ) The customization options at the top of the page will allow you to :
crop your image (with different predefined formats or a free format)
change its display (zoom in/out)
rotate it
refresh it

💬 Do not hesitate to contact your Business Coaches if you have any questions!