Thanks to the Dropizi Google Chrome extension, you can import products to your store from the supplier BrandsDistribution, wholesaler in designer clothing and fashion accessories.
As with AliExpress, BigBuy and BusyXPro, a dedicated tab on the extension allows you to link your BrandsDistribution account.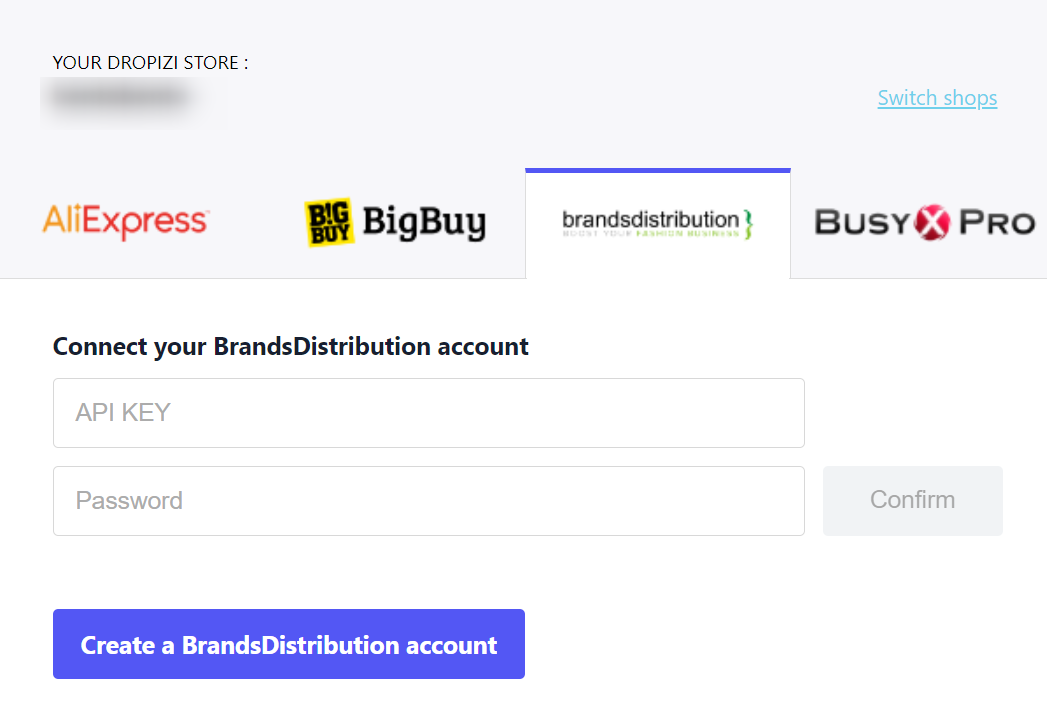 Step 1: The Dropizi extension
To start importing your products, first download the Dropizi extension if you did not do it before.
☝️ Note that the Dropizi Chrome extension can only be used on your Google Chrome browser and that it works on computers only. You cannot import your products from your mobile or tablet.
If the extension is already on your browser, update it to make sure that you operate on the last version.
Then log in your account on the extension: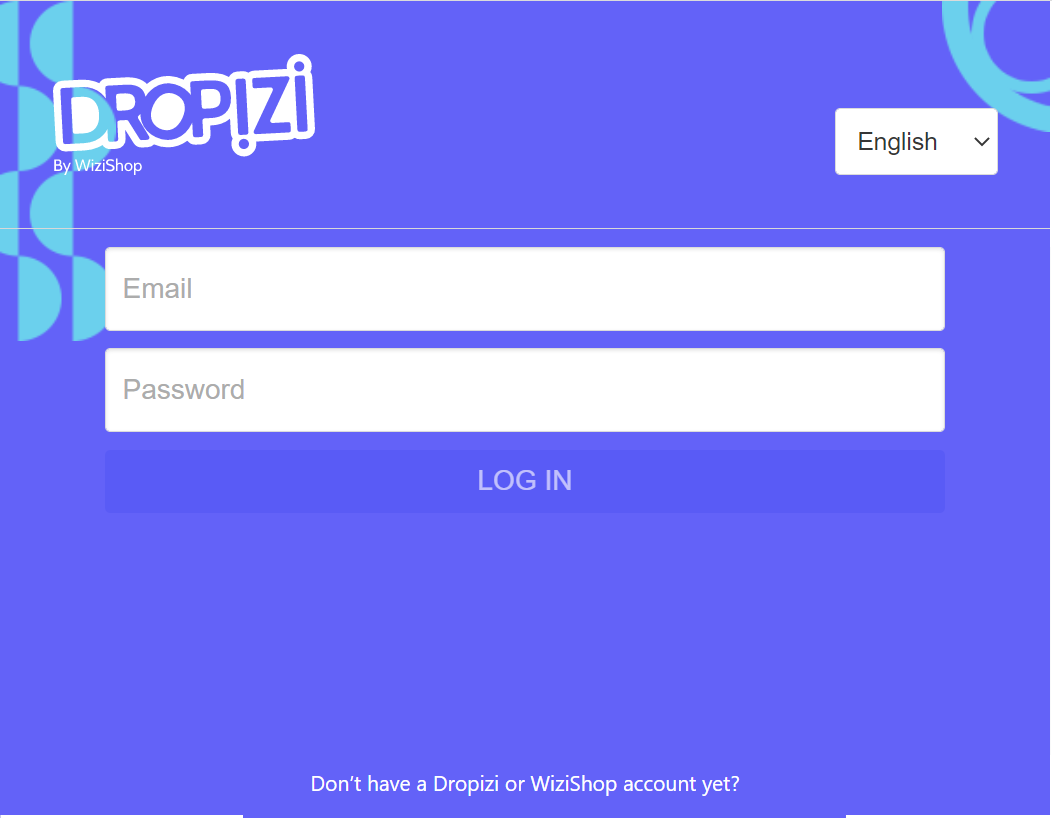 If you have several stores, choose the store where you want to import your products: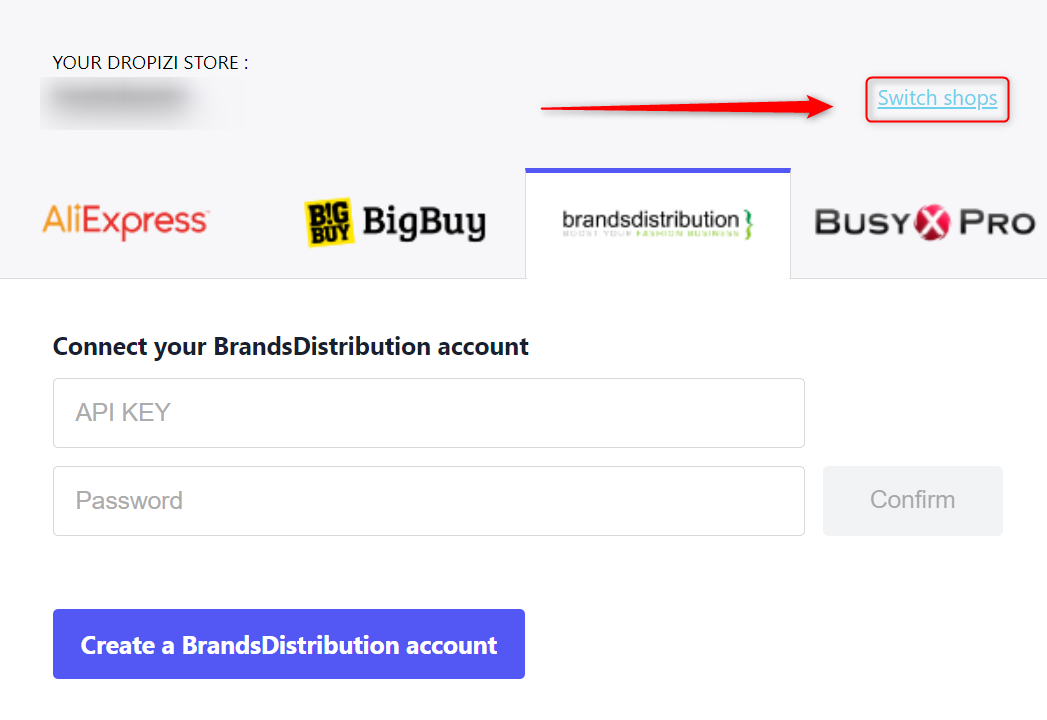 Step 2: Subscription to BrandsDistribution
The next step is to subscribe to BrandsDistribution. This step will allow you to create your BD api_key and a password: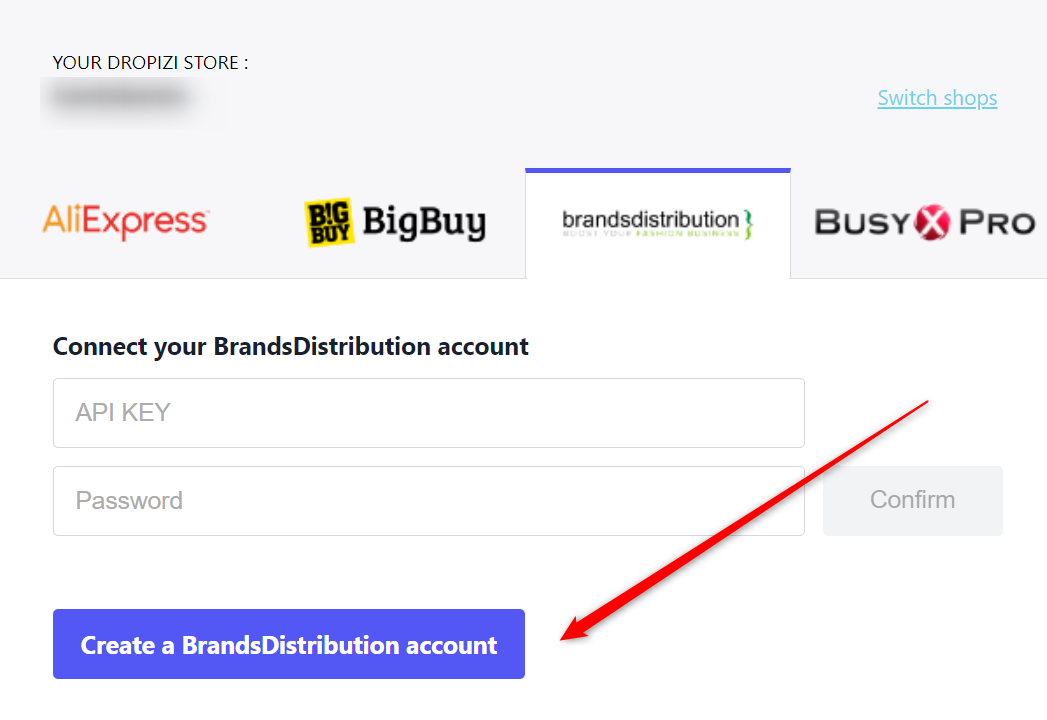 Fill in the subscription form: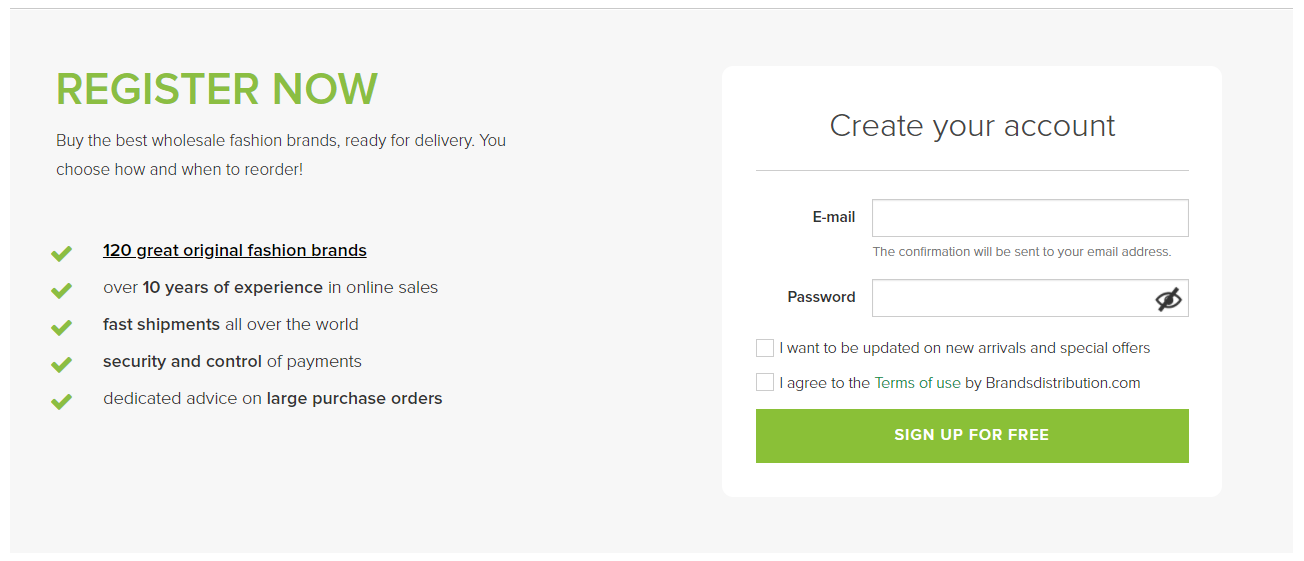 Confirm your subscription by clicking on the link sent to you by email: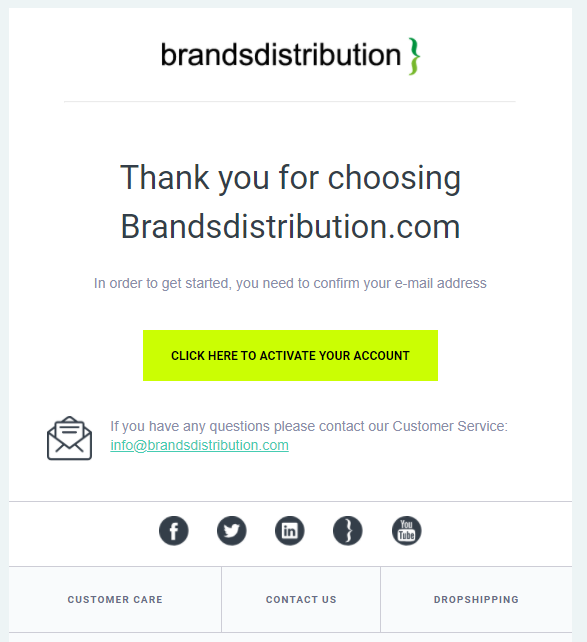 Now go to My profile: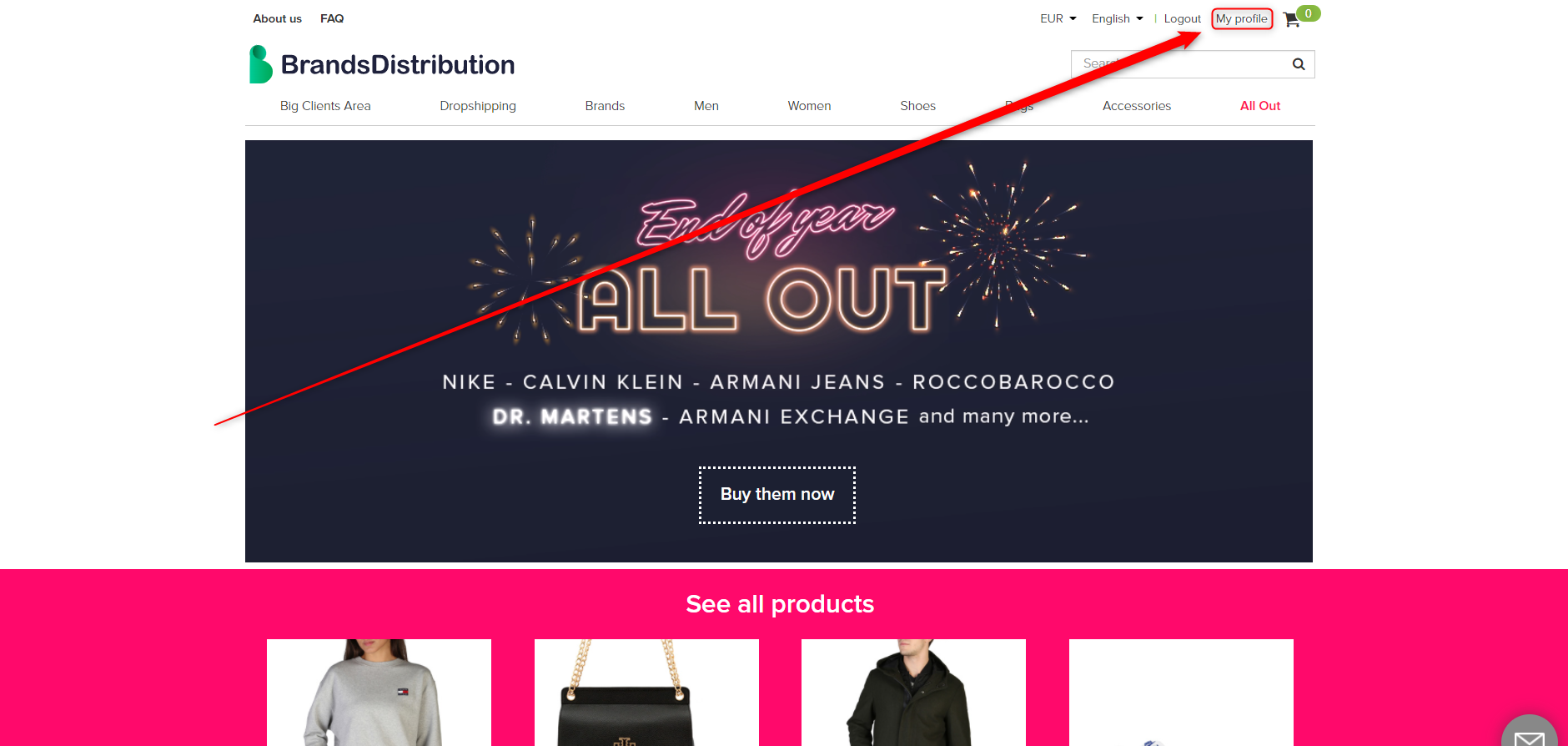 Enter your personal information and business details. Then fill in your invoicing and delivery addresses, your automatic method of payment, as well as your contact preferences:


Once you have entered all the necessary information, you can choose your offer:

👉 To benefit from preferential rates with BrandsDistribution, go to our dedicated page.

Two Dropshipping rates are available, with or without commitment. Select one and confirm. (Do not hesitate to consult BrandsDistribution's very complete Q&A section before you make a decision)

Step 3 : Dropizi and BrandsDistribution
Now you can link your BrandsDistribution account. Go once again to My profile and select the tab My Subscriptions. Copy you API-Key: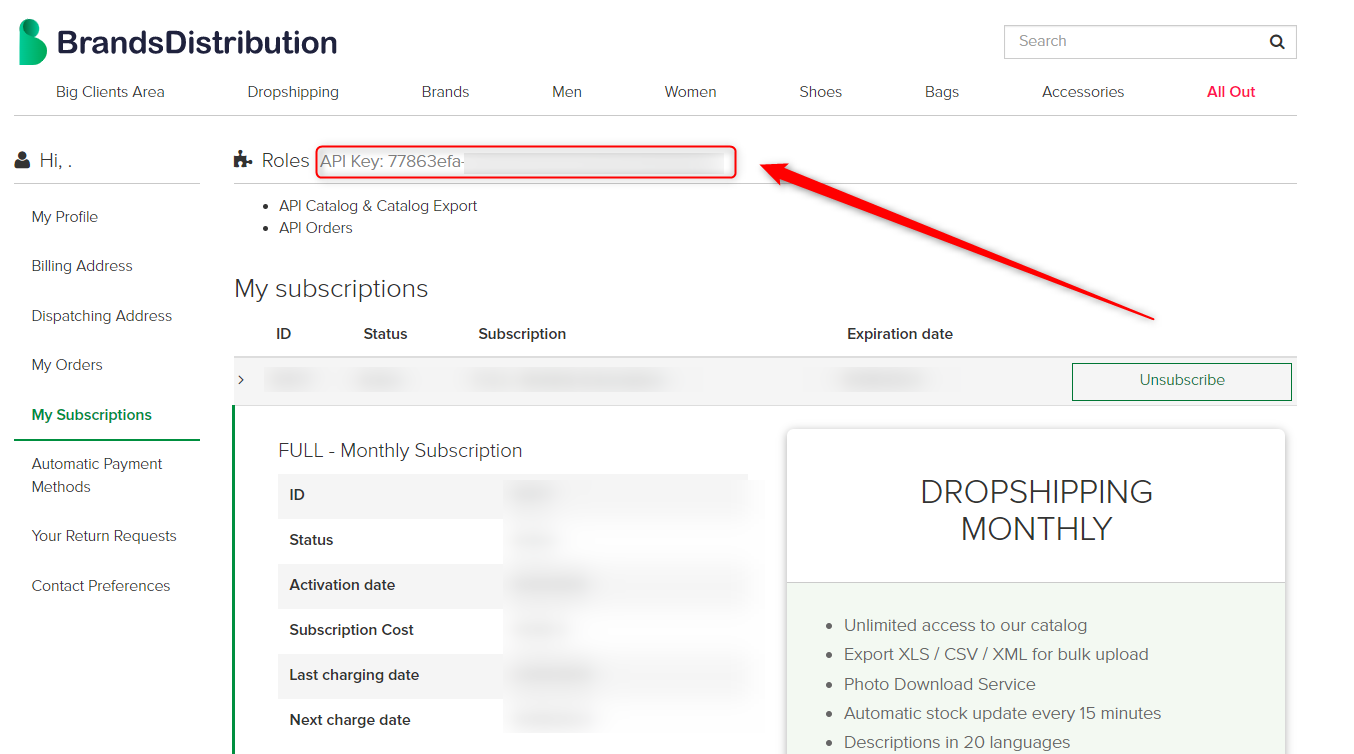 Paste it in the dedicated field in the Dropizi extension. Enter your password, then click on Confirm: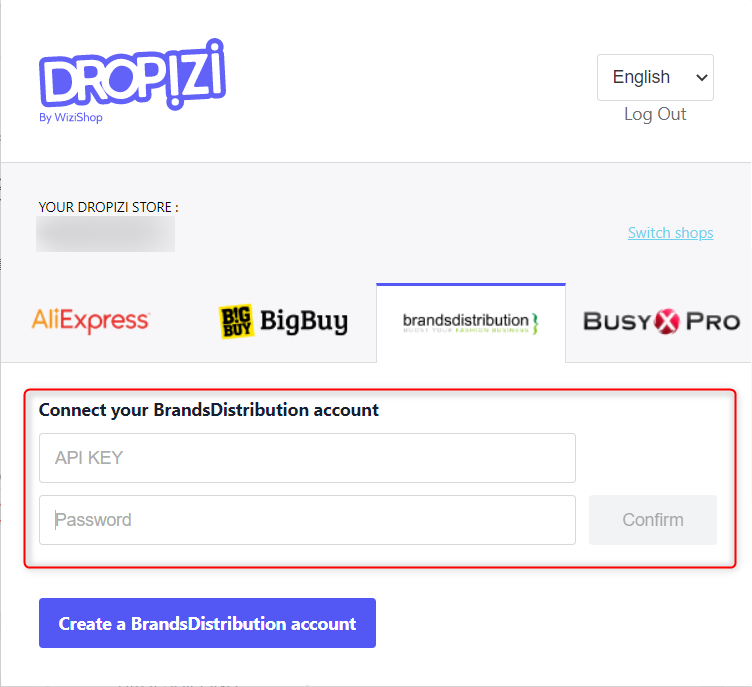 When your API key is confirmed, click on the button Open BrandsDistribution. You can now access the BrandsDistribution catalog and import your products!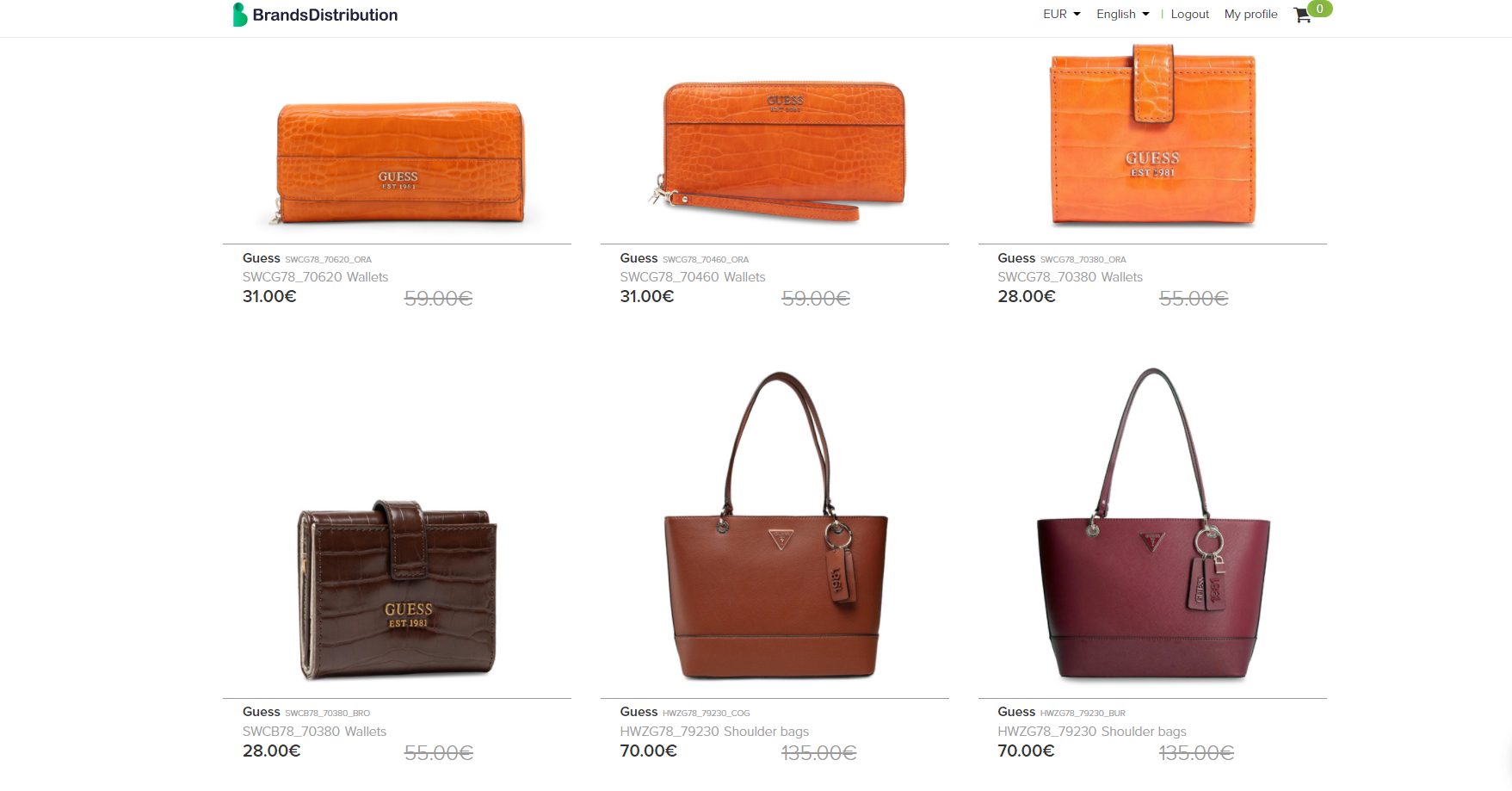 Why is there no DropiziRank on BrandsDistribution?
The DropiziRank notation is only applicable to AliExpress. As other product suppliers are not marketplaces, their operating mode is very different from AliExpress' (different controls, delivery times, chosen products).
Criteria taken into account in the DropiziRank scoring (number of orders placed with the supplier, average delivery times, clients' notifications on both supplier and ordered products) are only useful on a marketplace such as AliExpress.
💬 Please contact your Business Coaches if you have any questions!