Payplug is a French bank card payment platform.
The first thing you need to do is to set up a Payplug account. Once you have done that, you will need to get the Payplug account configuration keys and enter these on your Wizishop store, in Manage My Payment Options: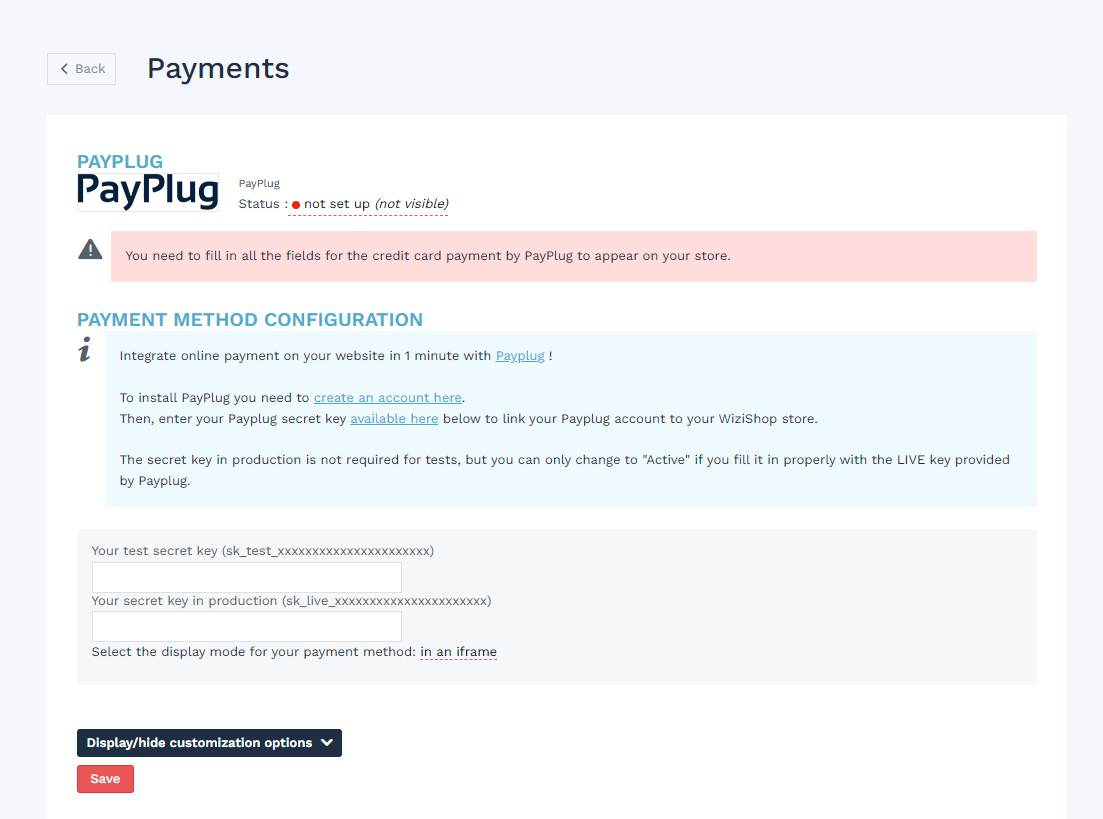 To obtain the keys, go to your Payplug account, and in Settings, click on API Keys: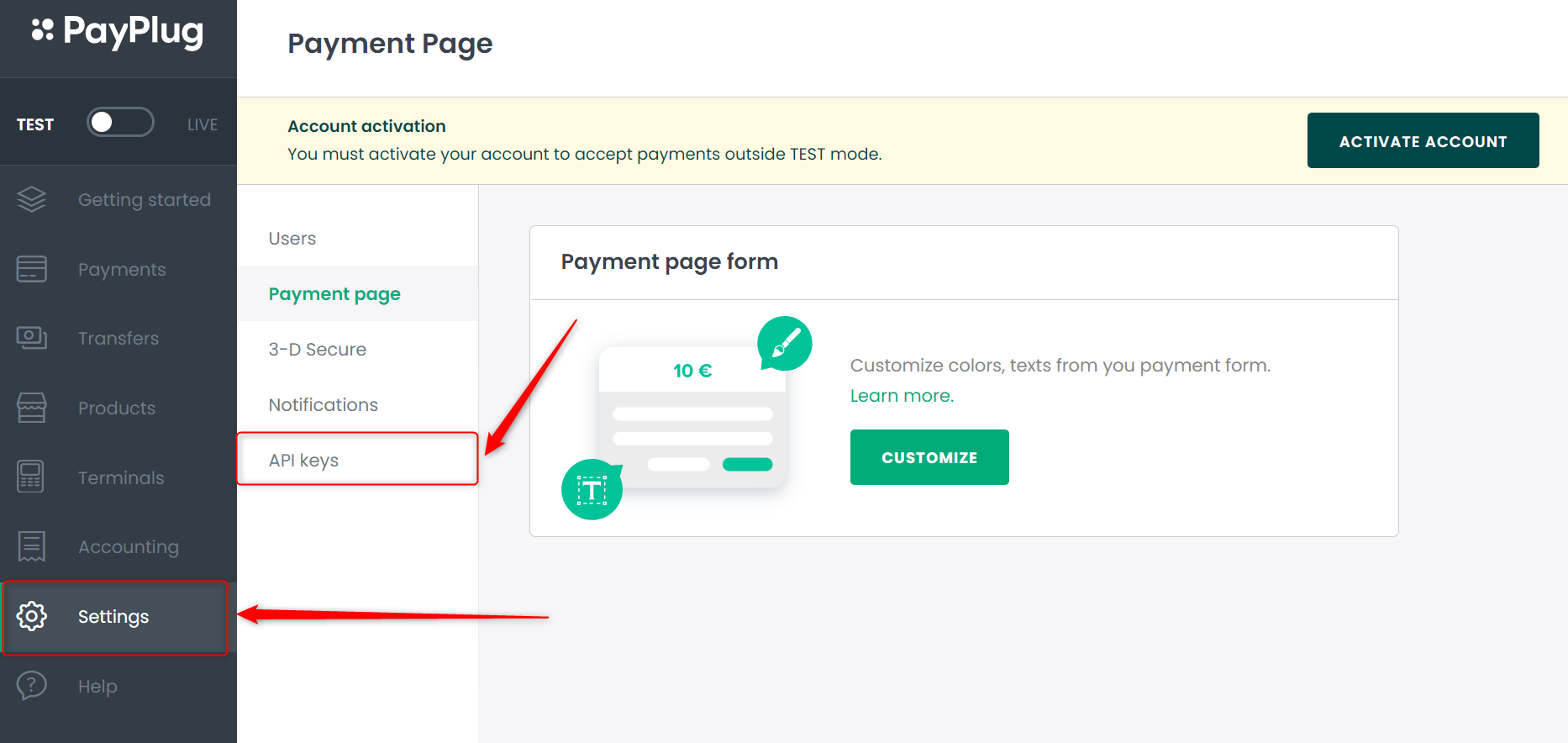 Ensure the account is "live" and copy the Secret Keys generated (live and test).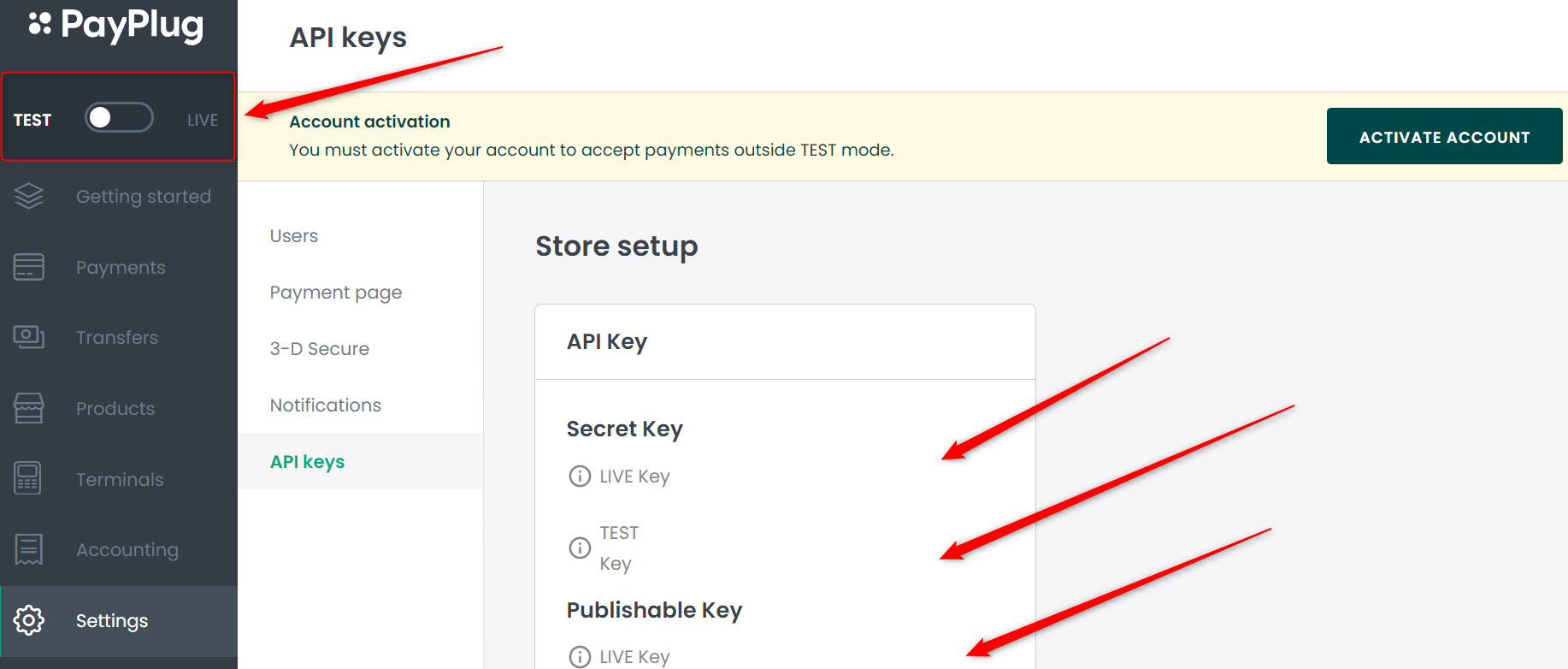 Next, go to your Wizishop account, and paste the keys: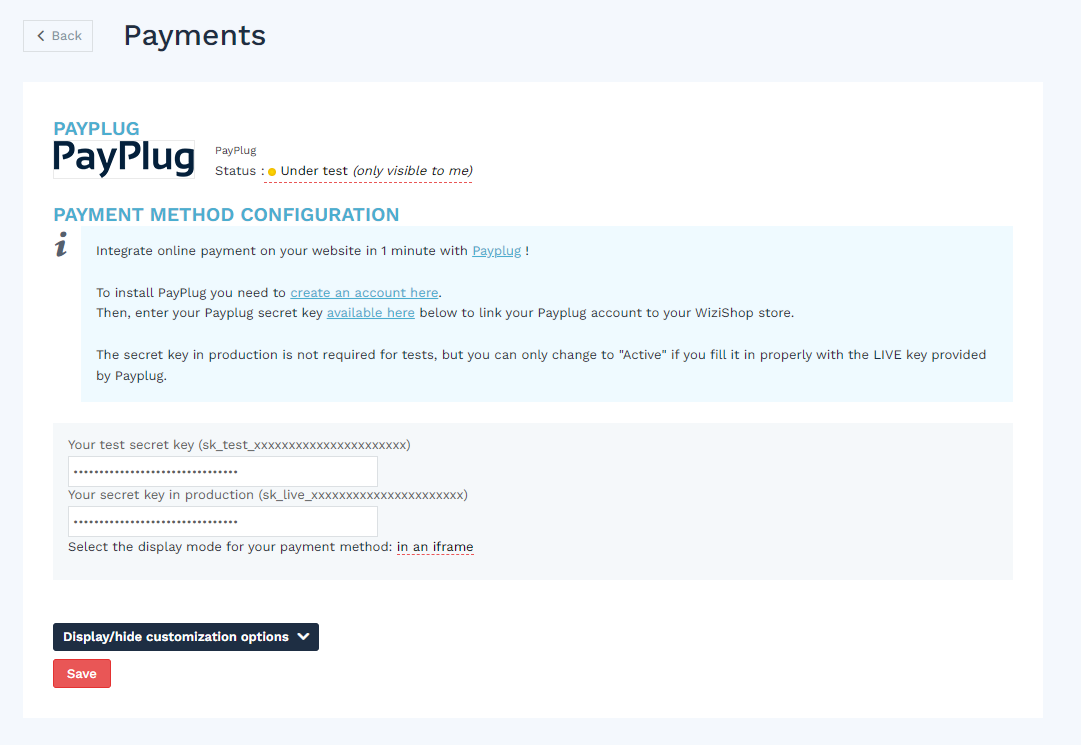 Ensure the status of your payment method is "Active", and save.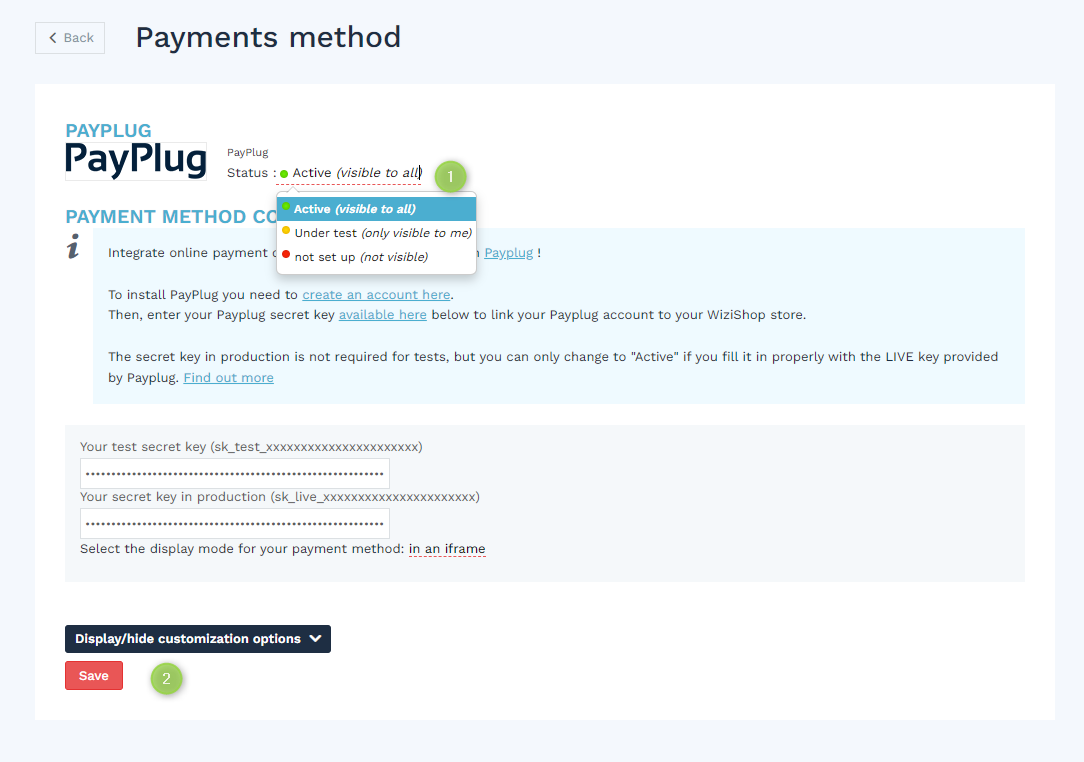 Your Payplug payment method has now been set up.

To find out more, this tutorial will show you all the personalization options that you can set up on your payment method.

💬 Feel free to contact your Business Coaches should you have any questions!