Predictive search allows your customers to find the ideal product as quickly as possible. With each keystroke, the search engine will suggest increasingly appropriate results in a few hundredths of a second.

This function is available with our Pro Plan.

Here is a visual example: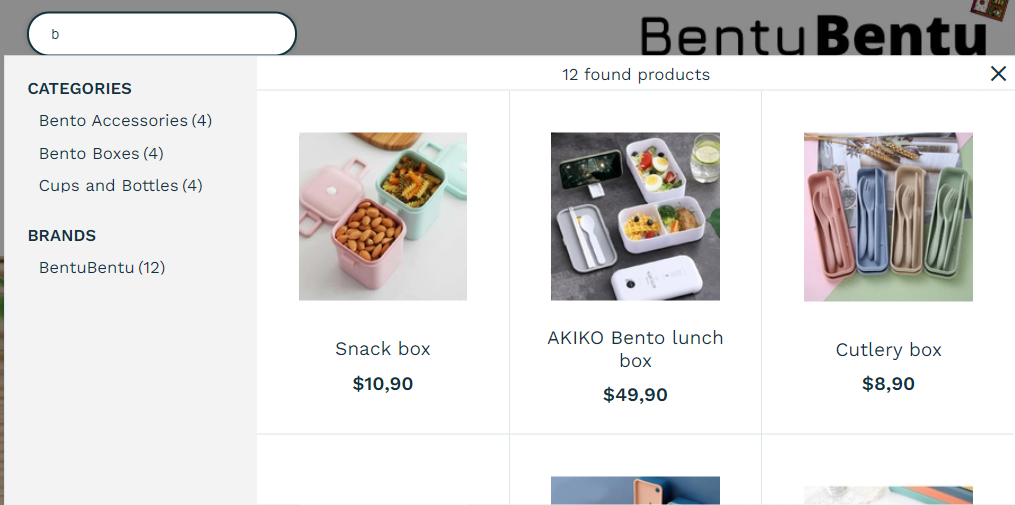 Activating predictive search on your online store will allow your customers to save time and make it easier for them to purchase products. As with standard searches, predictive search relies on Algolia technology, resulting in unparalleled search times.

To activate the predictive search, go to Configuration > Predictive Search & Filters, then click on the Predictive Search tab.


👉 Depending on the price package selected, the number of filters with which you will be able to work will vary:
Standard Plan: 2 filters
Pro Plan: 8 filters
Advanced Plan: 20 filters
Please see our prices detailed here.

💬 Please do not hesitate to contact your Business Coaches should you have any questions!