You can grant other people access to your administration area by creating an account for them and giving them rights. For example, you could give one of your colleagues the right to add products while preventing them from being able to see your orders.
To create user access, go to your administration area, top right, and click on My Store > Manage Users: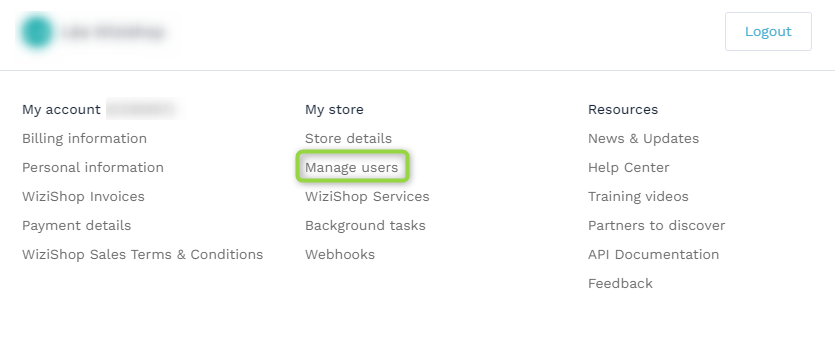 Then click on "Add A User"



Then enter the user's email address and select the stores to which the user will have access (f you have several stores):



The user will receive a confirmation email with their username and password (which they can change at a later stage).
Pre-registered roles are suggested to define your user's right: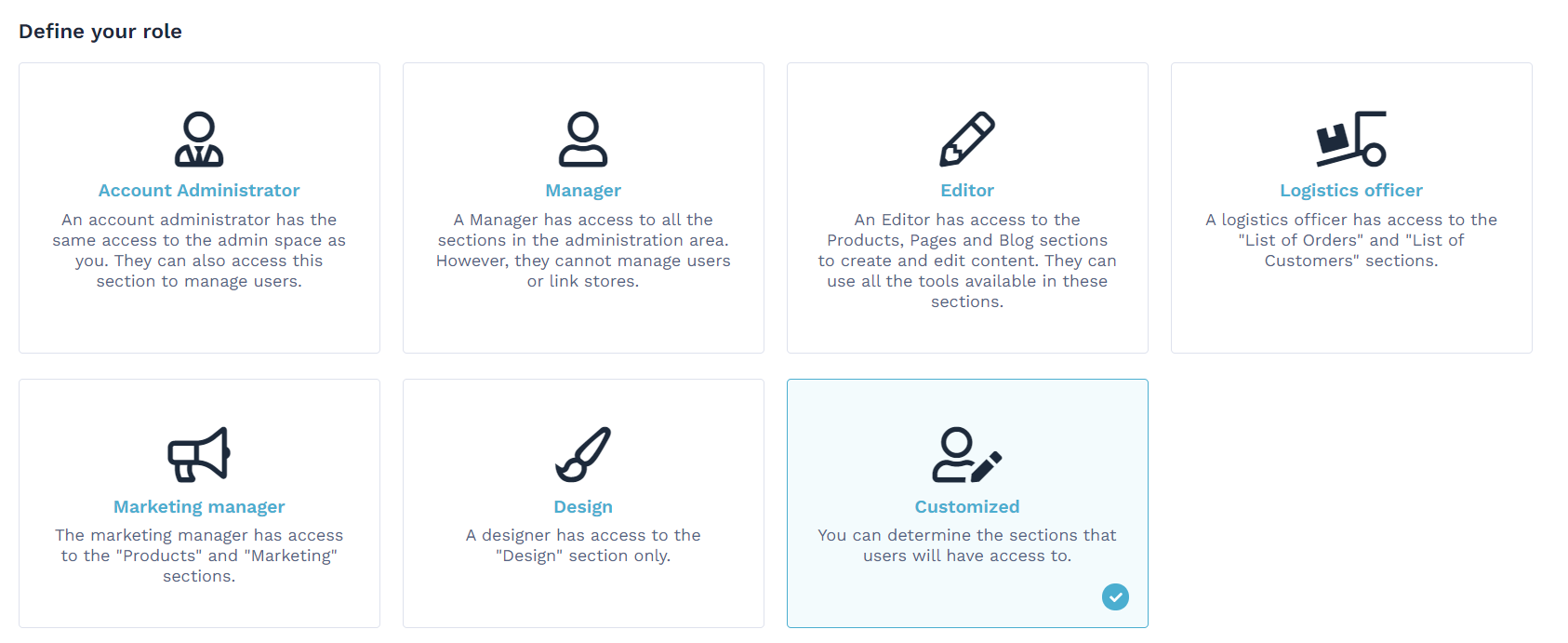 Account Administrator: An administrator has access to all the administration areas sections, as do you. They can also manage users.
Manager: A manager has access to all the administration area sections, as do you, but cannot manage users or link several stores.
Editor: An editor has access to the Products, Pages and Blog sections to create and change the content. They also have access to all the tools in these sections.
Logistics officer: A logistician only has access to the Order List and the Customer List.
Marketing manager: A marketing manager has access to all the Products and Marketing section. Designer: A designer only has access to Appearance.
Customized: You can define the specific sections and sub-sections to which the user has a right of access. Note that if you do not select any section, the user will only have access to the public part of your store. This setting may be useful, for example, if you would like your store to be accessible to your bank before you make it public: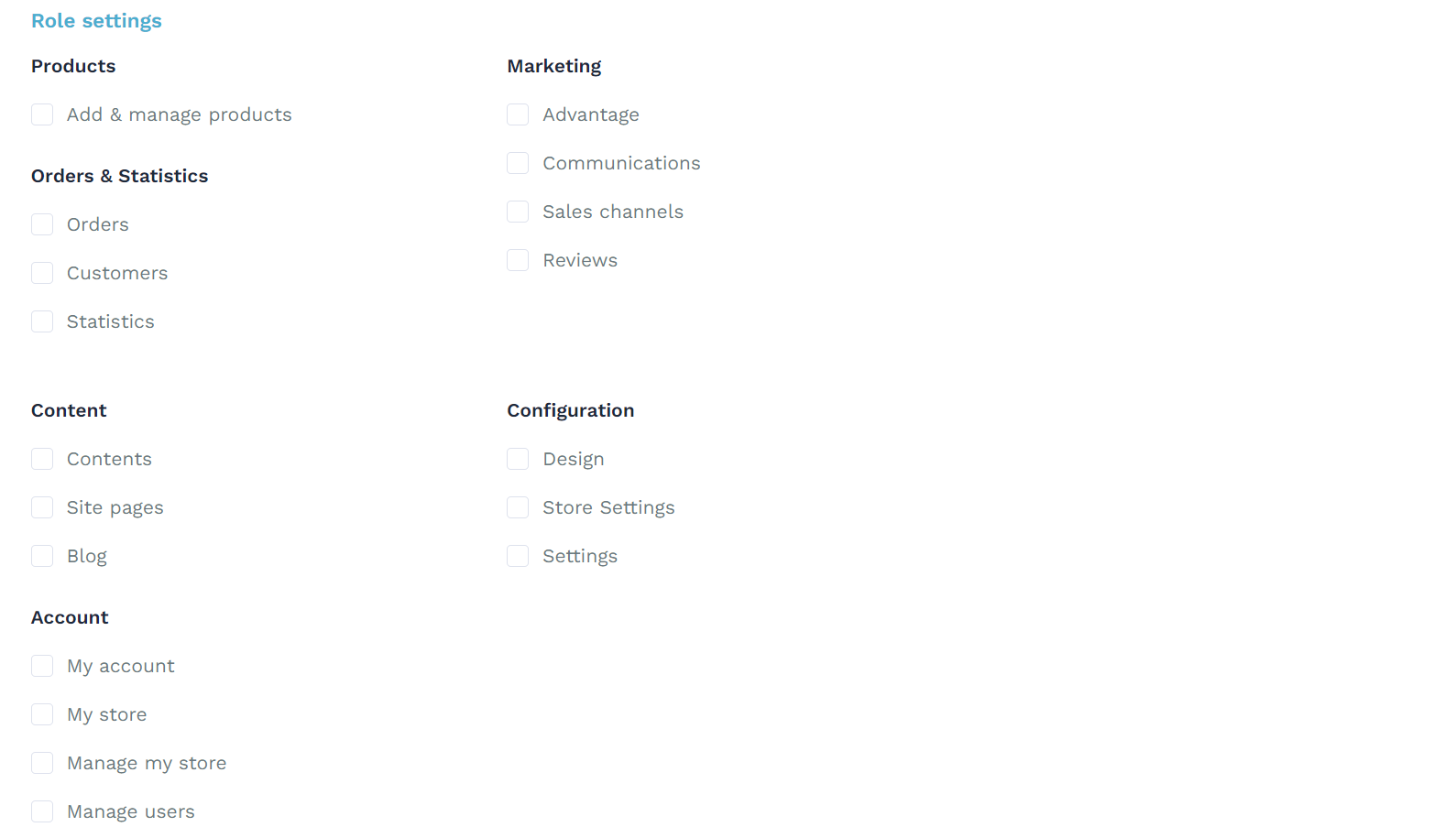 Once signed in, users will only have access to the ticked sections. The sections to which they will not have access will not be displayed.

☝️ Good to know
The email address which you used to create your WiziShop account will, by default, have Owner access. This is the same as Administrator access, but it cannot be deleted, even by an Administrator.

💬 Feel free to contact your Business Coaches should you have any questions!